Our favorite easy Vegan Picnic Recipes! Healthy, festive, and crowd-pleasing, plus can be also made ahead of time.
A collection of our favorite easy + healthy vegan picnic recipes for summer enjoyment.

They are plant-based, simple to prepare, and also crowd-pleasing!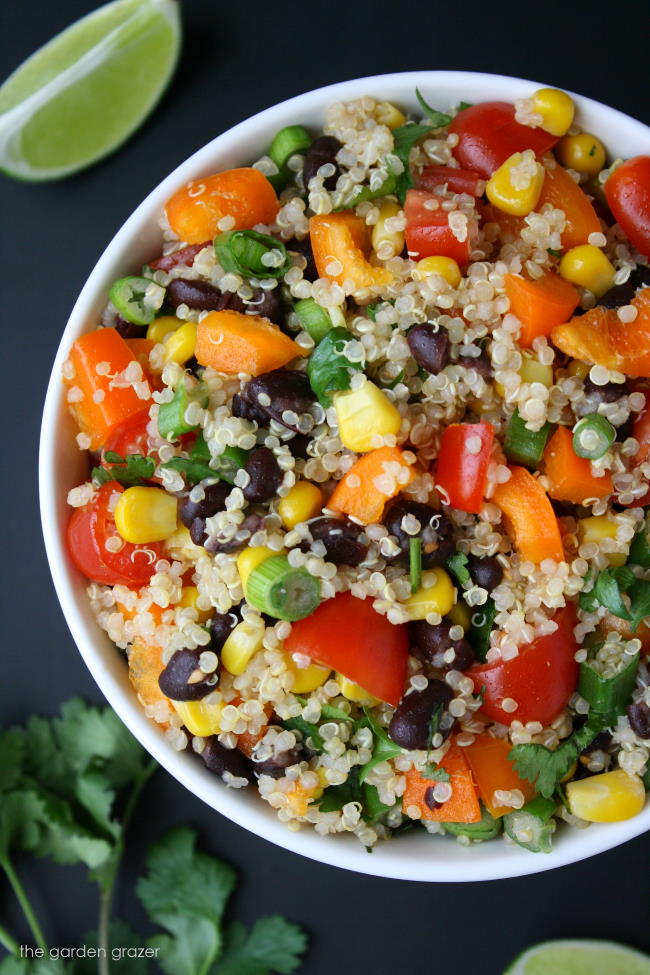 This hearty salad is full of fresh flavors and beautiful colors.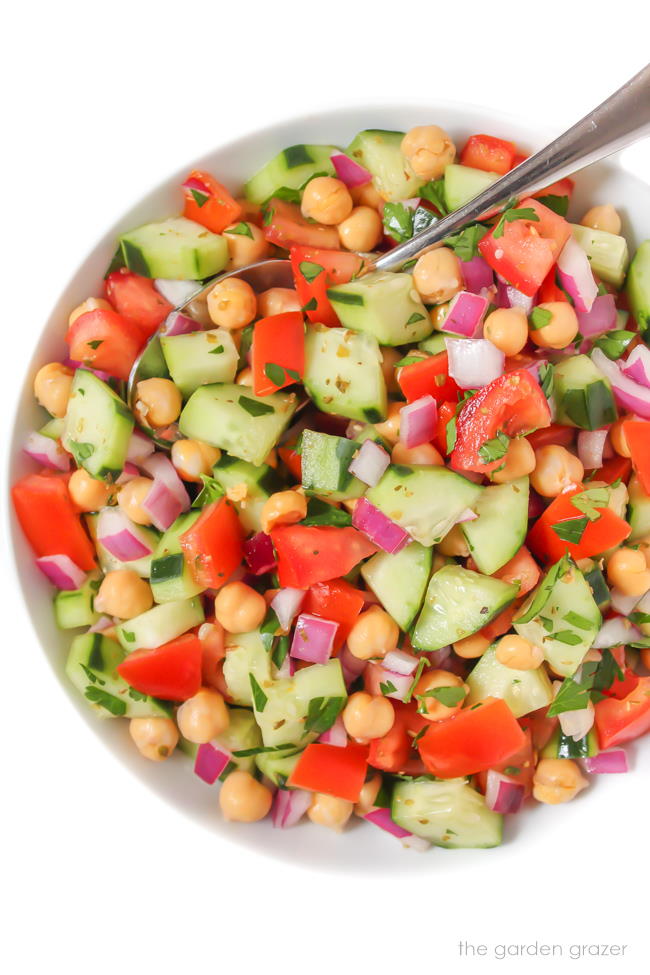 I've made this salad countless times for gatherings with great response. It's wonderfully hearty because of the added chickpeas.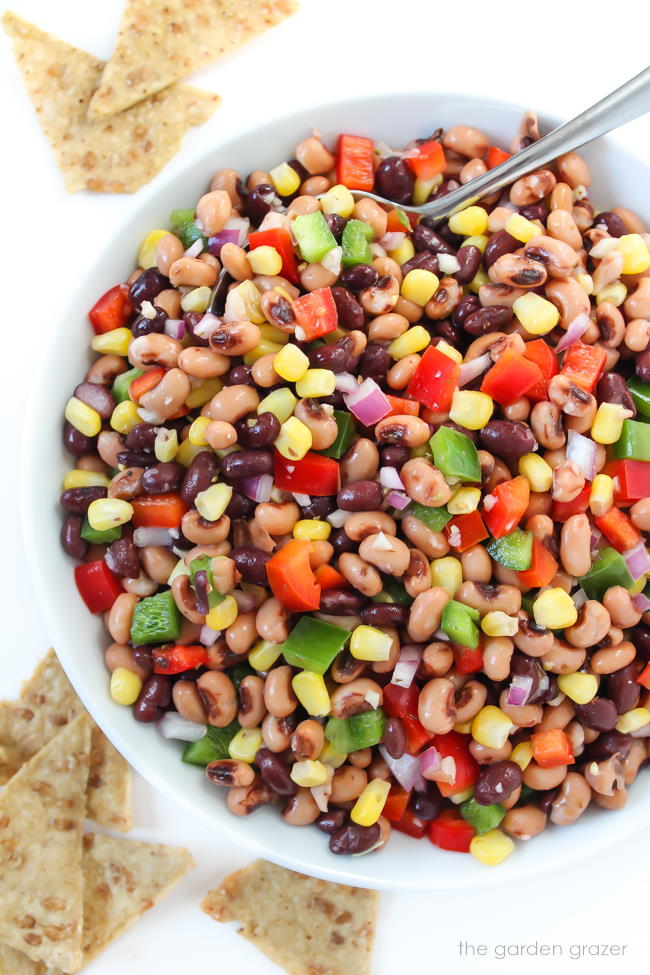 An oil-free, healthier take on traditional cowboy caviar. Serve as is, or also bring chips for dipping.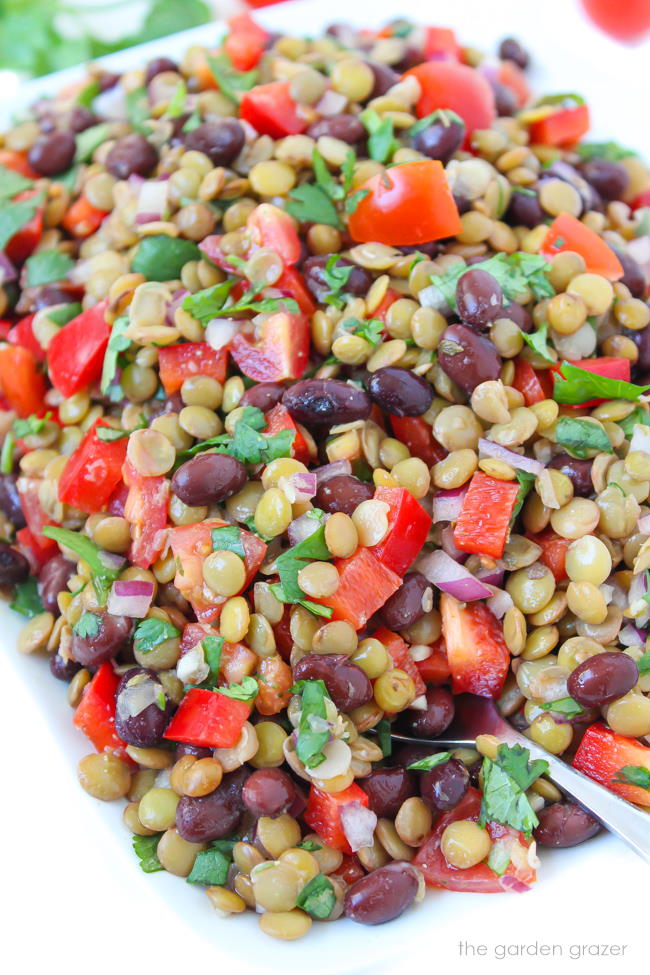 Lentils and black beans are so great together. Plus also budget-friendly!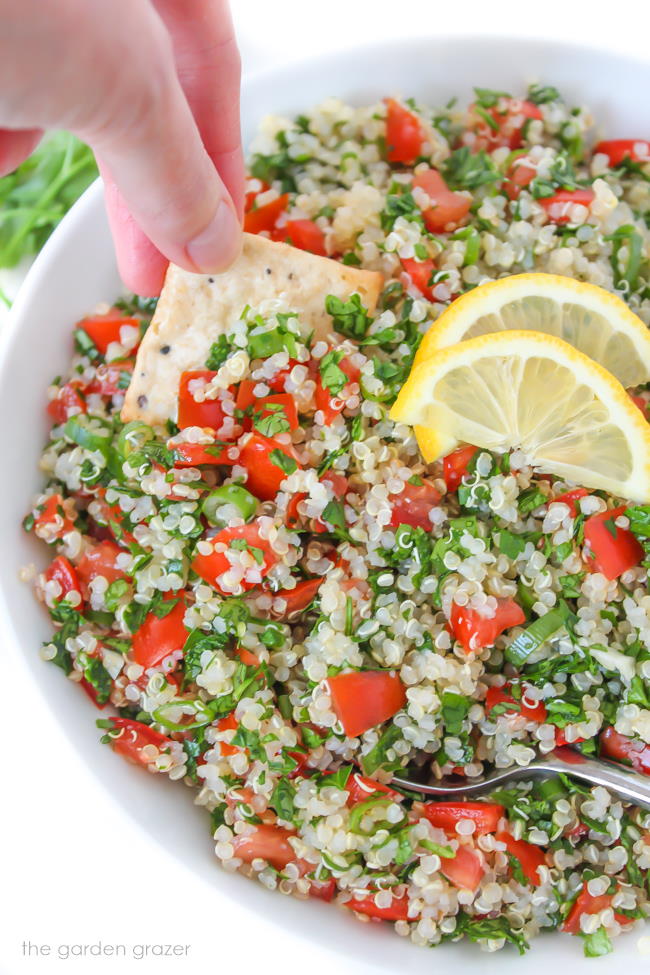 Serve this ultra-fresh dip with crackers or also as a light salad.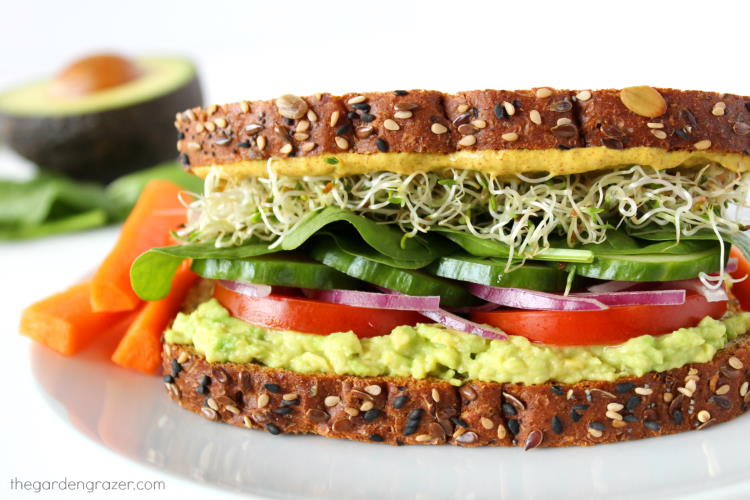 Sandwiches are so classic for picnics. This one can also be easily customized. (Tip: make a batch of this homemade Hummus to spread on the sandwich. Then take along the rest as a dip with crackers or veggies!)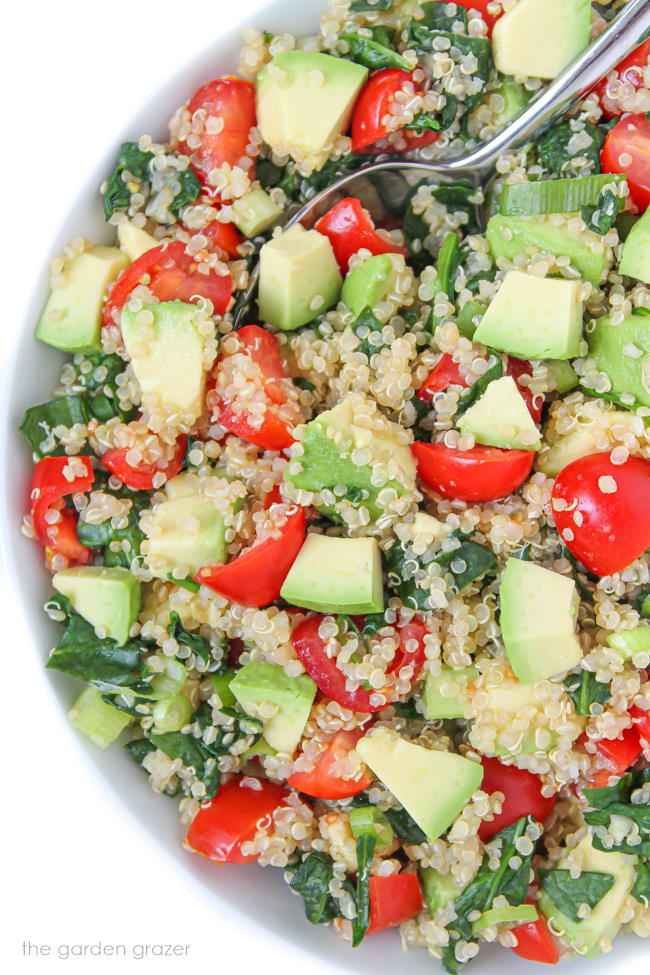 One of my most-made salad recipes which also seems to be a great crowd-pleaser.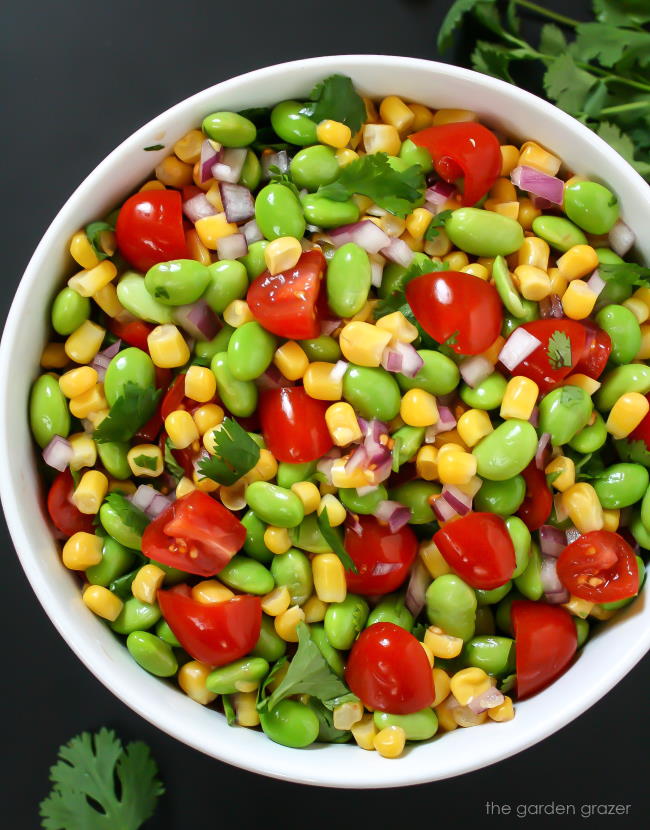 Edamame is a fun and often unique ingredient. Fresh summer ingredients are combined, then topped with a lemon dressing.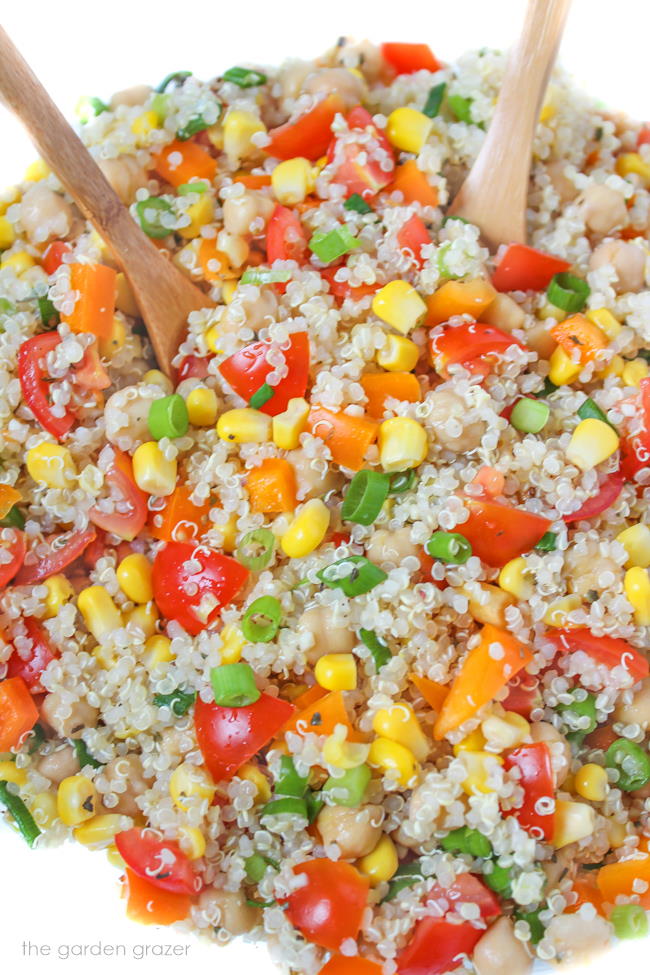 Colorful, fresh, and topped with a delicious lemon-basil dressing!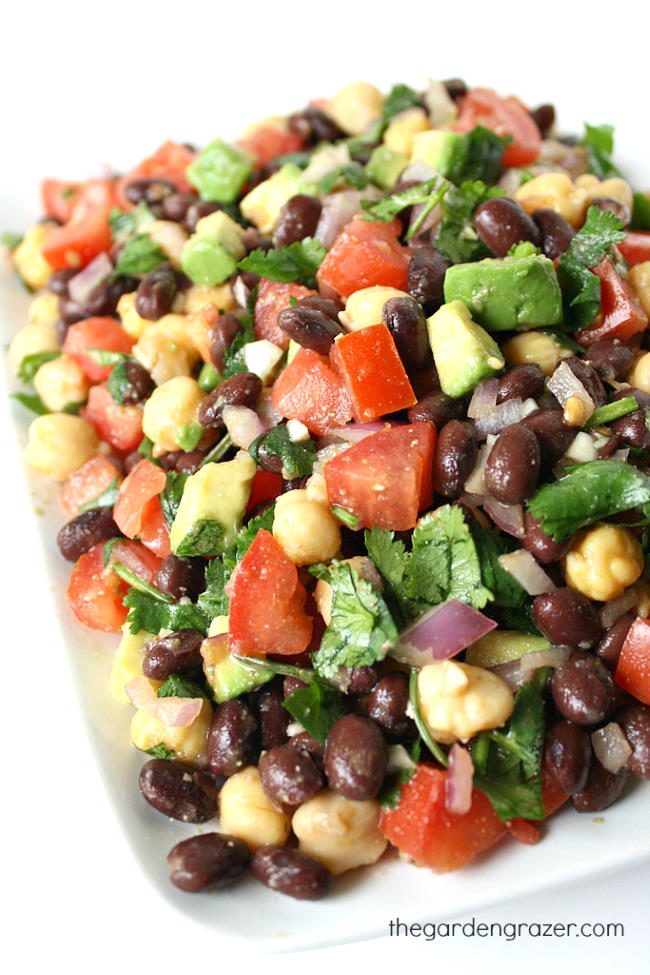 Either scoop it up with chips or enjoy as a salad.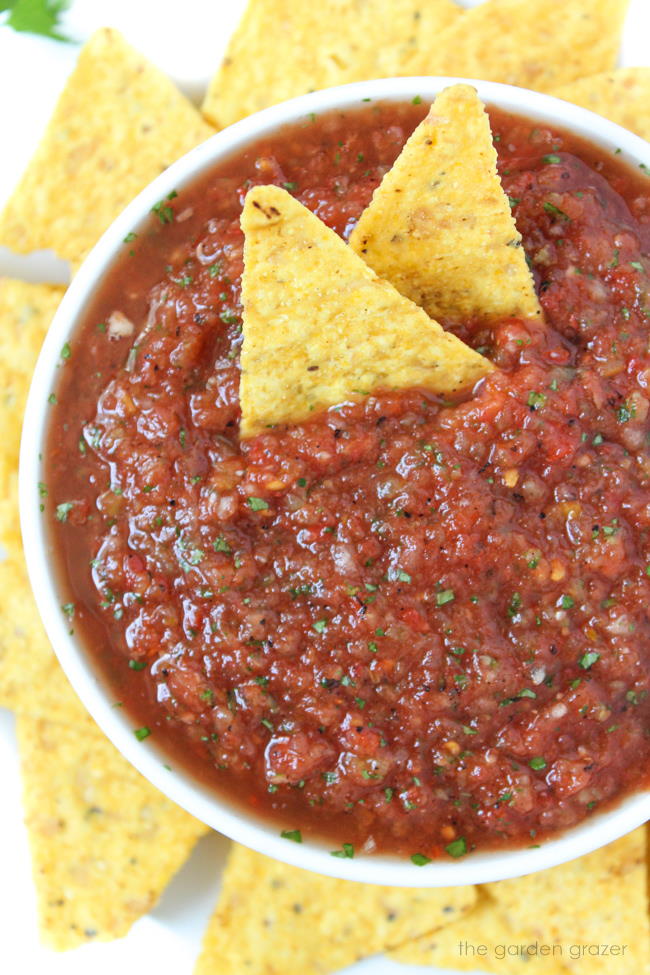 This recipe is great made ahead of time because the flavors intensify as it sits.
This Strawberry-Lime Watermelon Slush is also a lovely summertime refreshment.

Follow The Garden Grazer on Instagram, Pinterest, or RSS for more updates and inspiration.