Quinoa Guide: how to cook quinoa, what it is, and the nutritional benefits. Plus a collection of our favorite vegan quinoa recipes!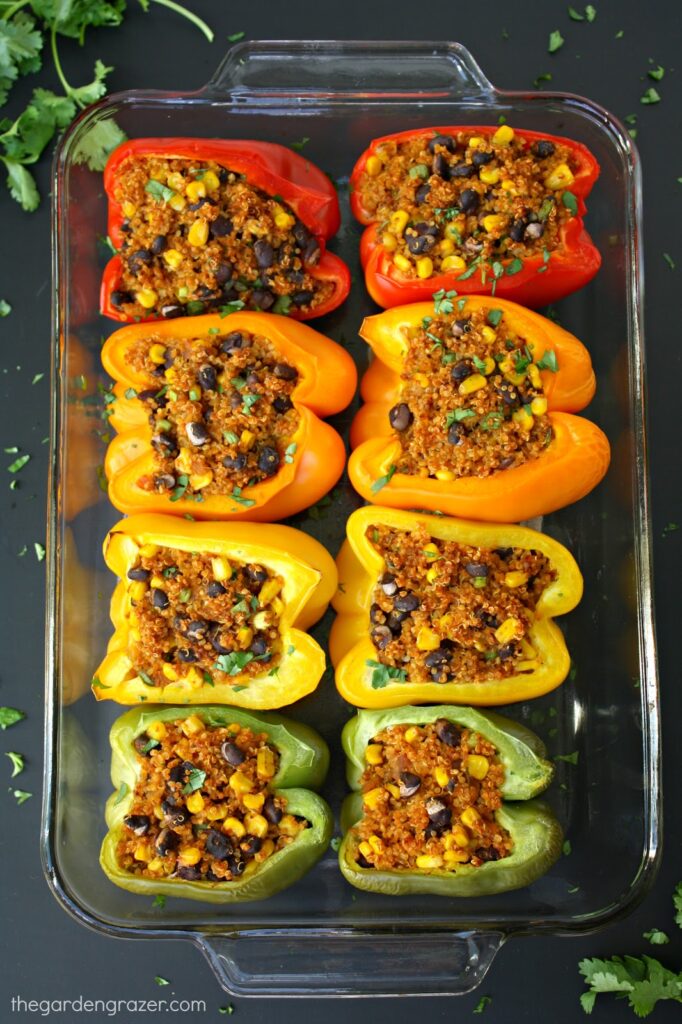 I've gone quinoa crazy! Quinoa is one of the super heroes of super foods if you ask me 😉 It's nutrient richness is off the charts. It's a complete protein, heart-healthy, contains fiber, folate, antioxidants, and anti-inflammatory phytonutrients. Plus, it's low allergy-risk, usually making a great choice for kids and the gluten intolerant. (It was also one of the things that kept me feeling great during pregnancy!) Read more about the wonderful nutritional benefits here.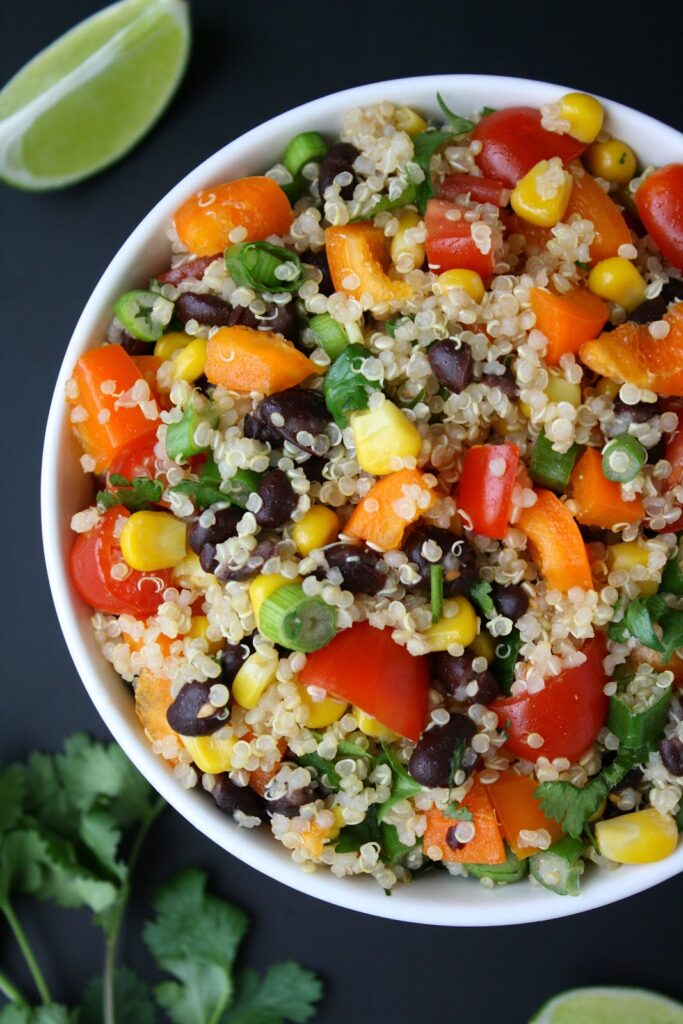 Favorite Vegan Quinoa Recipes
Mexican Quinoa Stuffed Peppers
Fresh Thai Quinoa Salad with Peanut Sauce
Mexican Quinoa Salad with Cumin-Lime Dressing
Quinoa Avocado Spinach Power Salad
Smoky Chipotle Black Bean Chili
Quinoa Tabbouleh
Quinoa Veggie Stir Fry
Veggie Quinoa Enchiladas
Lentil Quinoa Salad
Quinoa Vegetable Salad with Lemon-Basil Dressing
Quinoa Fajita Burritos
Kale Superfood Power Salad
Vegan Pizza Quinoa Casserole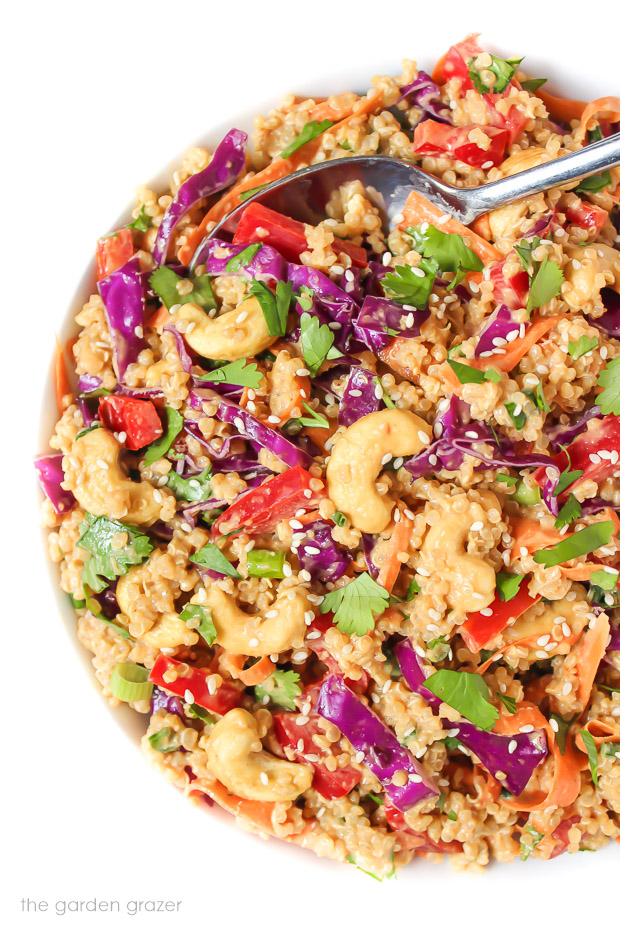 What is quinoa?
Pronounced "KEEN-wah", it first became popular around 3000 BC in South America. Since quinoa is able to grow and survive in a wide range of growing conditions and has amazing nutrient richness, it's popularity soared for thousands of years. Around 1200 AD, maize and quinoa were the two main foods of the Inca Empire. More recently it's been gaining lots of attention in the United States and Canada.
Where do you buy quinoa?
I get mine in a prepackaged box at Trader Joe's. I've seen it in three varieties: white, red, and tricolor. Thanks to it's growing popularity, you can also find it in bulk bins at your grocery store.
Update: I now purchase our quinoa from the bulk bins at our local food co-op!
How do you store quinoa?
Reseal the original package or store in an airtight container in your pantry. Update: I now buy my quinoa from the bulk bins at our food co-op, so I use a reusable glass jar with a tightly sealed lid and store it in our pantry. Some sources say it will keep even longer if stored in the fridge, but I've never tried this!
How do you prepare quinoa for cooking?
Give it a good rinse in a fine-meshed strainer before cooking which helps remove the bitter residue from the saponins. (I usually keep rinsing until the bubbles disappear.)
How do you cook quinoa?
In a saucepan, add 1 part quinoa to 2 parts liquid. (Either use water, or you can use broth to give it more flavor.) Bring to a boil, reduce heat, cover, and simmer for 15-20 minutes until the liquid has absorbed. Fluff and serve!

Update: for fluffier quinoa, I now use a ratio of 1 cup quinoa to 1 1/2 cups water/broth.
What's your favorite way to use quinoa?

Come join The Garden Grazer on Instagram and share your quinoa creations! I love seeing what you guys are cooking up.