Delicious BBQ tempeh wraps with spinach! An easy vegan weeknight meal.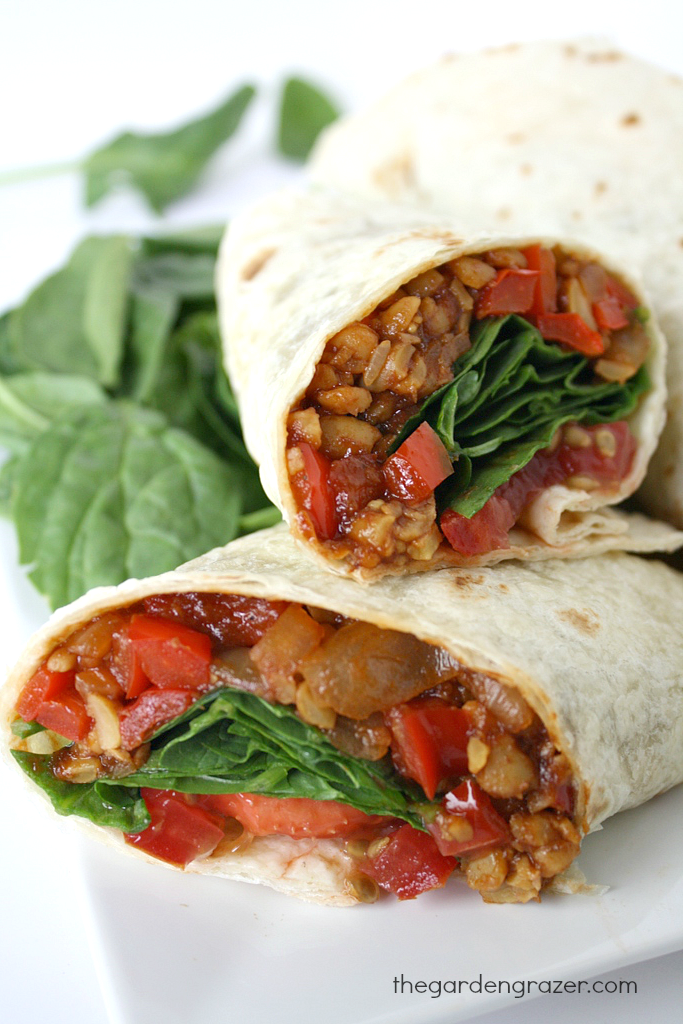 This meal was more of an accidental creation one night when I wasn't in the mood to cook. Looking for something quick and filling, I decided to marinate tempeh in BBQ sauce and go from there. It eventually turned into a wrap, and we ended up loving it! I found the leftovers are great too, and enjoy adding black beans and pico de gallo as well. I love that tempeh is such a protein powerhouse, and pretty inexpensive.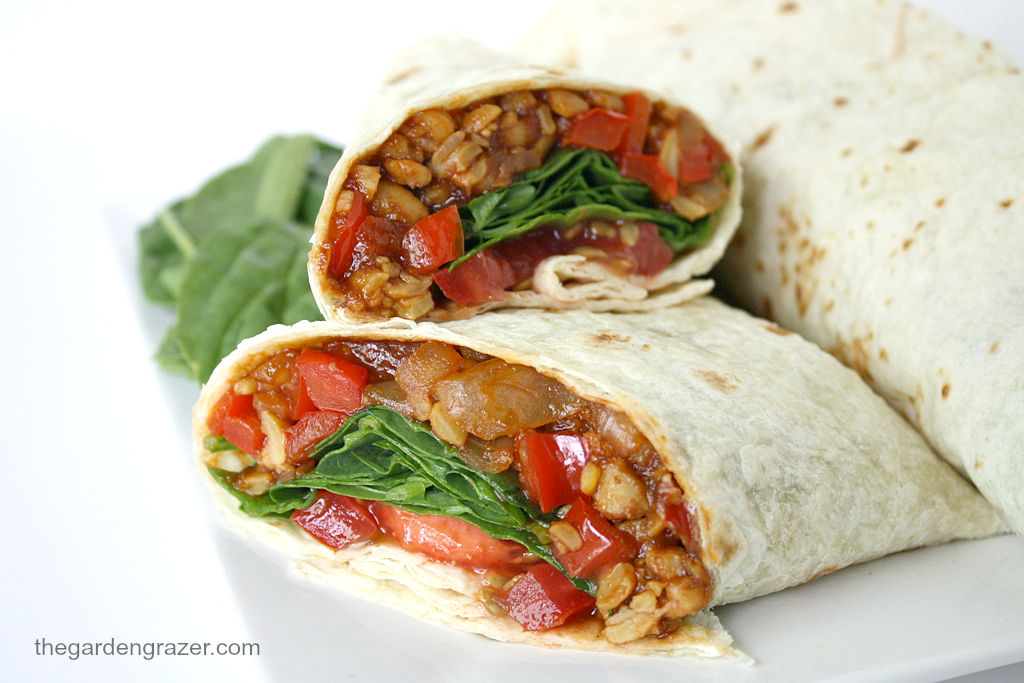 Vegan, gluten-free (with gf tempeh and wraps)
Makes about 3 wraps
Ingredients
8 oz. package tempeh
1/2 cup BBQ sauce
1 small bell pepper
1/2 onion
1-2 garlic cloves
Baby spinach (or romaine, etc.)
Roma tomato, sliced
Nutritional yeast for sprinkling
Wraps/tortillas of choice
Directions
Crumble tempeh and place in a bowl with BBQ sauce. Stir to coat, and set aside to marinate.
Dice onion and pepper. Mince garlic.
In a pan over medium heat, saute onion and bell pepper for about 6-7 minutes.
Add garlic and cook 1 minute.
Reduce heat to med-low and add BBQ tempeh. Stir well and cook 5 minutes until heated through.
Assemble wraps: place BBQ tempeh mixture down the center of tortilla. Sprinkle nutritional yeast on top, then add spinach, tomato, or any other toppings. Roll up with one end tucked in.