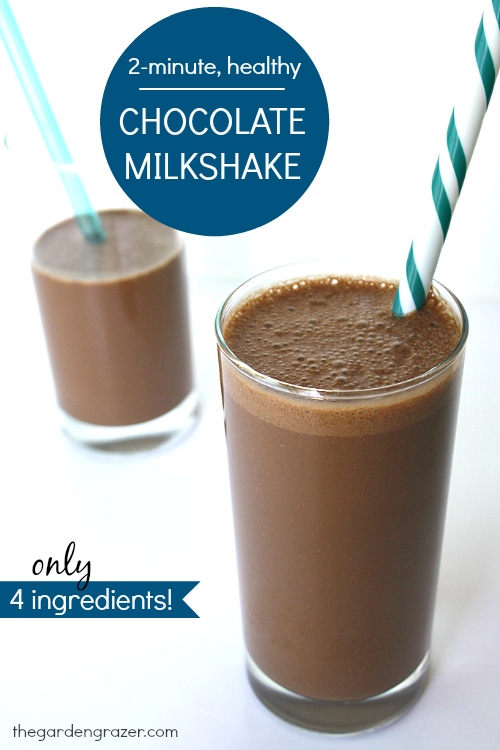 Thick, creamy, & smooth! This easy shake is sure to satisfy the biggest chocolate cravings. It tastes like an indulgent treat, but has just FOUR simple, healthy ingredients that come together in 2 minutes! When it comes to smoothies and shakes, I tend to just toss ingredients in the blender as I go. But my husband and I loved this one so much I finally got the measurements down to share with you all. Play around to find the sweetness you prefer. The riper the banana (i.e. the more brown spots) the sweeter it'll be, and you can add more or less agave/honey to taste. If you have sliced frozen banana in the freezer that works great too!
PS – a sweet lady named Catarine left a comment that she swaps out the cocoa powder for a vegan chocolate protein powder for her 4 year old daughter's breakfast and I LOVE that idea! Thanks for sharing Catarine!
Vegan, gluten-free

Ingredients
1 cup vanilla almond milk (or other milk of choice)
1 ripe banana
2 Tbsp. cocoa powder
1 Tbsp. agave (or honey)
Optional: 2-3 ice cubes

Directions
Add all ingredients to a blender and blend until smooth.
Taste and adjust if necessary.
Note: I use unsweetened milk and cocoa powder, so reduce agave/honey if using sweetened.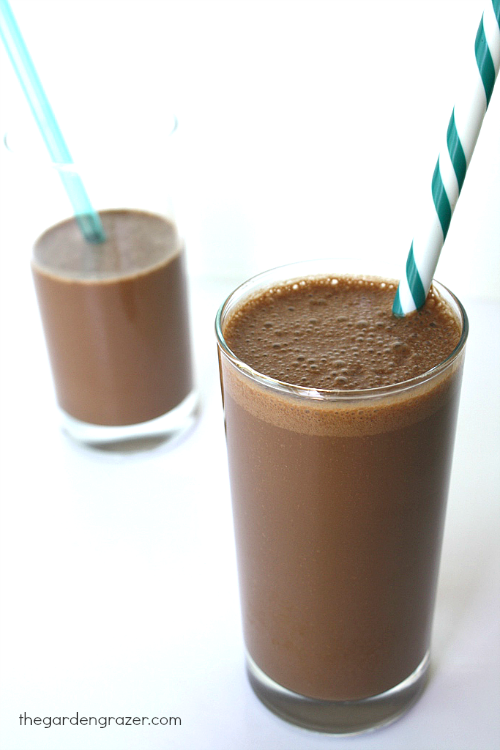 More healthy chocolate indulgences!