These roasted green beans aren't the most glamorous, but the flavor totally makes up for it! It's an excellent side dish for just about any Asian-inspired meal. I love how quick and easy it is, plus it frees up stove space for whatever else you've got going on!
While you've got your soup, stir-fry, or fried rice on the stove, just pop these flavor-packed beauties in the oven and they take care of themselves! If they're done before your main dish, no problem – they're great served at room temp too. I especially love pairing them with rice or noodles, letting the hoisin sauce mixture blend together with my other dishes – yum! Hope you enjoy too!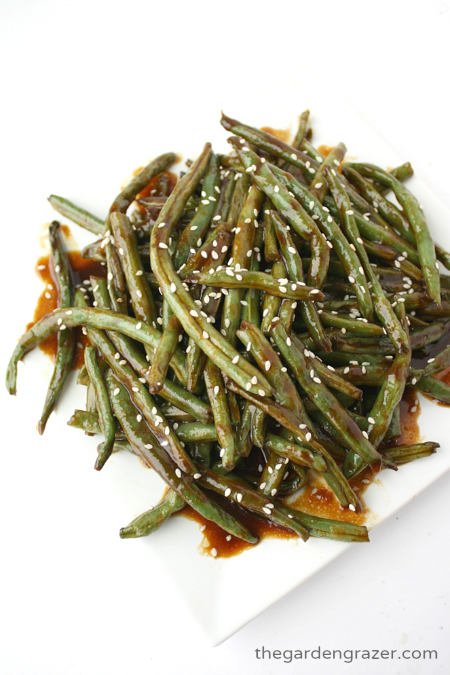 Have some leftover hoisin? Try it in these dishes as well!