A video tutorial with tips on how to whisk a bowl of pure matcha green tea!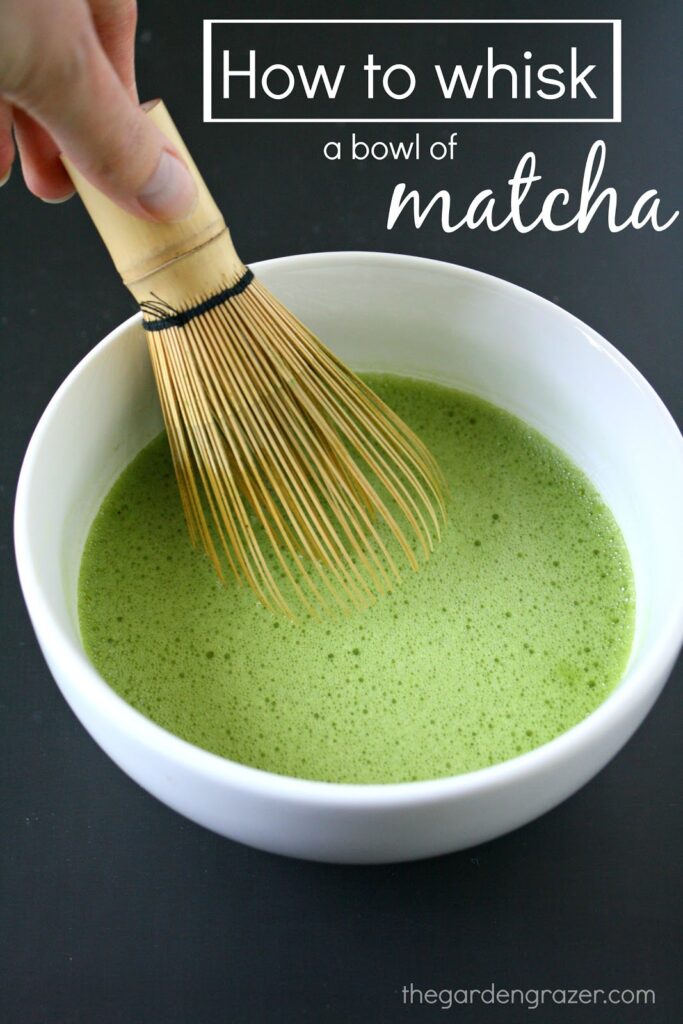 Sometimes I get questions on how to properly whisk a bowl of matcha green tea, so I wanted to post a quick video tutorial. It took me a little while to get the hang of it, but with a few simple tips and some practice, you'll have a delicious frothy bowl of pure matcha goodness in no time!

As you may have seen on my Matcha Guide, I wrote full instructions for whisking, but visuals always make things a bit easier too. (You'll notice some toddler chatter in the background at one point – just keepin' it real.) Hope the video is helpful, and be sure to let me know if you have any further questions. Happy whisking!
PS – the brand of matcha I use everyday is Encha Organic Matcha. Highly recommend! (I use their ceremonial-grade for pure whisking.) *Note: Encha Organic Matcha is also available through Amazon.

For more info, also feel free to check out Encha's website complete with their beautiful video tour from their farm in Japan!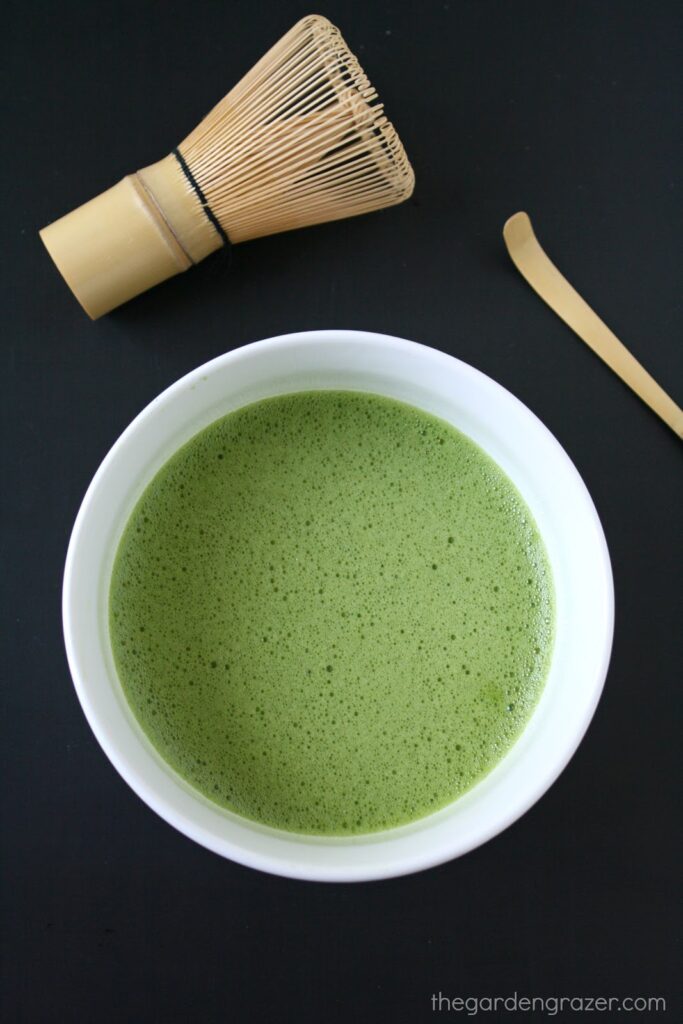 Come join The Garden Grazer on Instagram and share your matcha pics – I love seeing them! And if you're looking for an easy way to enjoy matcha in the summer, we love this Iced Matcha!