Happy New Year! Whether you're already vegan, transitioning to plant-based, or just wanting to eat healthier, I think you'll love these plant-filled, satisfying vegan meals. They're some of our tried and true favorite recipes, loved by kids and adults (vegans & non-vegans alike).

For even more ideas, be sure to check out the full "30 Minutes or Less" recipe archives on the site. And come join The Garden Grazer on Instagram and share a pic if you make any of these! I love seeing your beautiful recreations.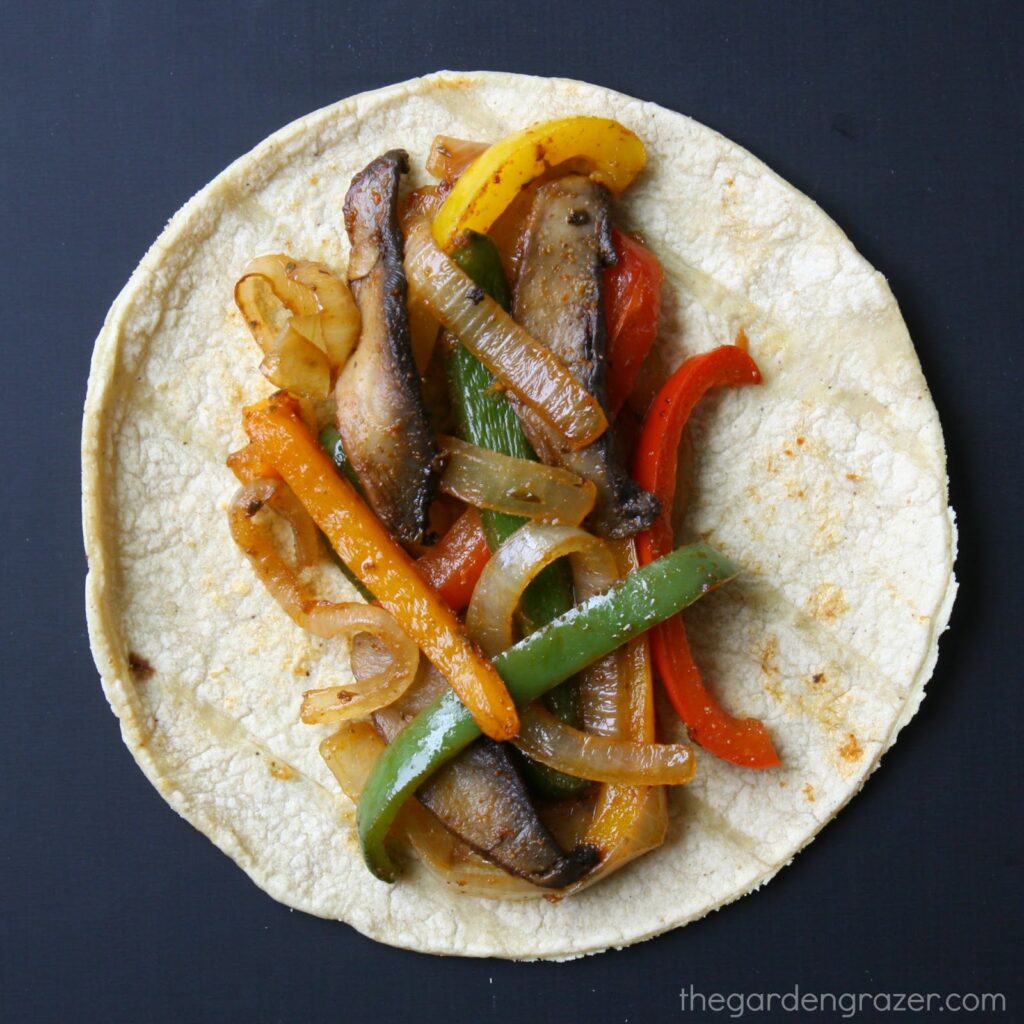 These 30-minute fajitas are a perfect family-friendly meal that everyone can personalize with their own favorite fajita toppings!

"These fajitas are do delicious! My husband and I both love them. I'm not exaggerating when I say they are as good, if not better, than anything I've had in a restaurant! They're in my regular rotation now and I love, love, love them!! Thank you for such an amazing recipe!" -Tricia
I LOVE the flavor and texture of this hearty lentil-bean taco "meat"! Plus it's fun to think outside the shell – we enjoy the filling on nachos, in burritos bowls, etc. (Or try these super quick Black Bean Tacos with Avocado Sauce instead!)

"This recipe was amazing! It was so simple but tasted fresh and healthy. Exactly what a busy mom needs during the week, my 3 year old devoured his taco, which is a rarity! This will definitely become a staple in this house. Thank you!" -Anonymous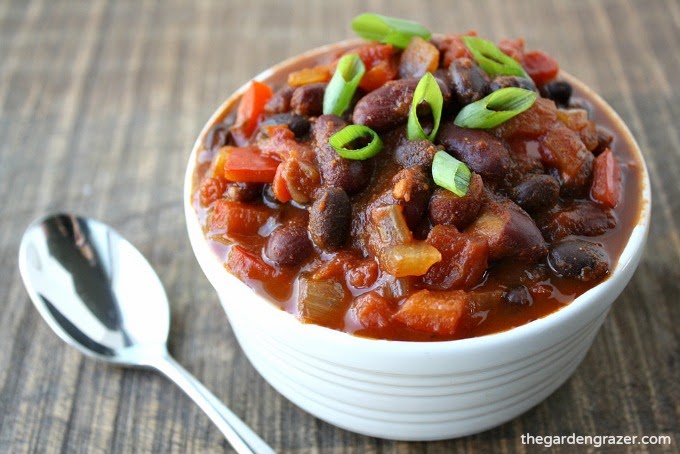 I'm not sure words can describe how much I love chili. It's always so comforting and crowd-pleasing. This one only takes 30 minutes, and the leftovers are great. (For a different version try this Sweet Potato Black Bean Chili too!)

"I've made this chili 2 times now and it's been delicious both times. Great recipe!" -Lily

"Delicious! Just made this on a chilly night and I am so satisfied! Thanks for the great recipe." -Taylor G.
This is one of the most popular recipes on the site, and my personal all-time favorite salad – the flavors blend so well together and it's so pretty to look at! (If you're a salad lover, feel free to check out my salad round-up for more healthy, colorful options!)

"This dressing is absolutely amazing…..I could drink it from a cup! The salad is great too! Thank you. Everyone who ate it was asking for the recipe." -Anonymous

"Oh my goodness. I just made this tonight. It was incredible! One of my guests said "I want to marry this salad." Well put. We are all raving. This will be my go-to salad for guests. Beautiful and delicious." -Debbie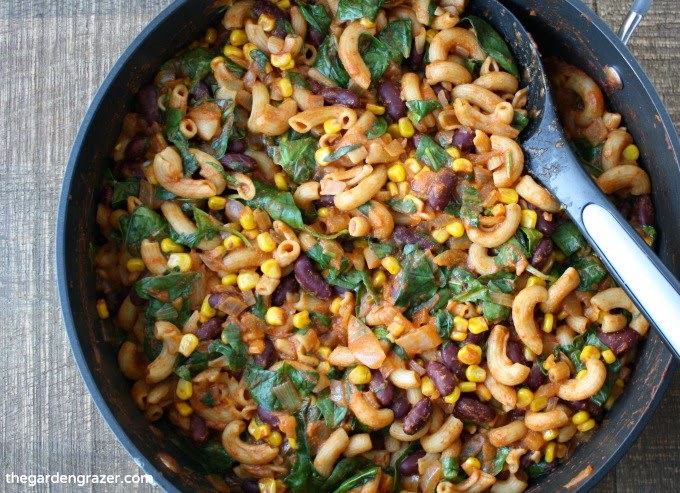 This has been a family-favorite in our house, loved by kids and adults alike. And only 30 minutes to make with simple pantry staples!

"I made this for dinner tonight and it was great…comforting, but not too heavy…definitely worthy of a repeat…even the omnivore hubby had seconds." -Terri M.
Lentils are amazing little beauties! Packed with fiber, protein, and best of all budget-friendly. I make this soup (or variations of it – like this Rustic Lentil & Potato Soup) at least once a month.
"What a wonderful soup! My whole family likes it. I even made a vegan home made broth for it. It's cost effective and the ingredients are readily available." -Wendy D.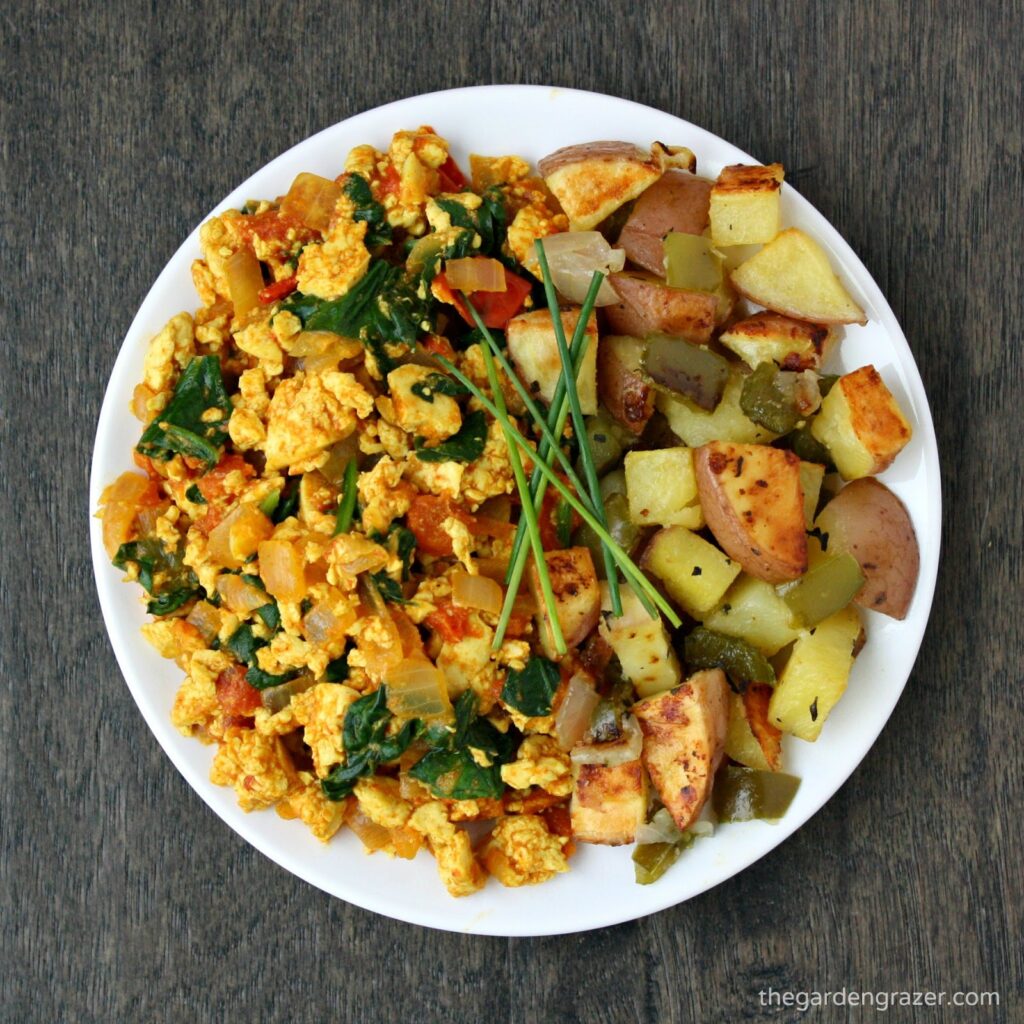 Breakfast for dinner? Yes, please! This is my favorite weekend breakfast, but it also makes a rock-star dinner, especially paired with easy, delicious Roasted Homestyle Breakfast Potatoes!
"Hi Kaitlin. Just made this scramble and loved it. Had to use green onions because that's what I had on hand and I squeezed a half lime over everything before adding the spinach. Winner!!! Thank you." -Cyndi E.
My favorite burrito and awesome weeknight (or freezer) meal. So easy yet flavor-packed thanks to some homemade taco seasoning!
"These look delicious, and they ARE delicious! I just made them last night and I wish I had more leftover – alas we couldn't stop eating them so they're almost gone 🙂 Great recipes here – keep 'em coming!" -Lex

"Holy moley!! I made a batch of these today to freeze, and of course ate one before putting the rest in the freezer. It was soooo good! I'm super excited to have these to eat for the next couple of weeks! Thanks for the recipe and I look forward to enjoying more of your recipes in the future :)" -Alexa W.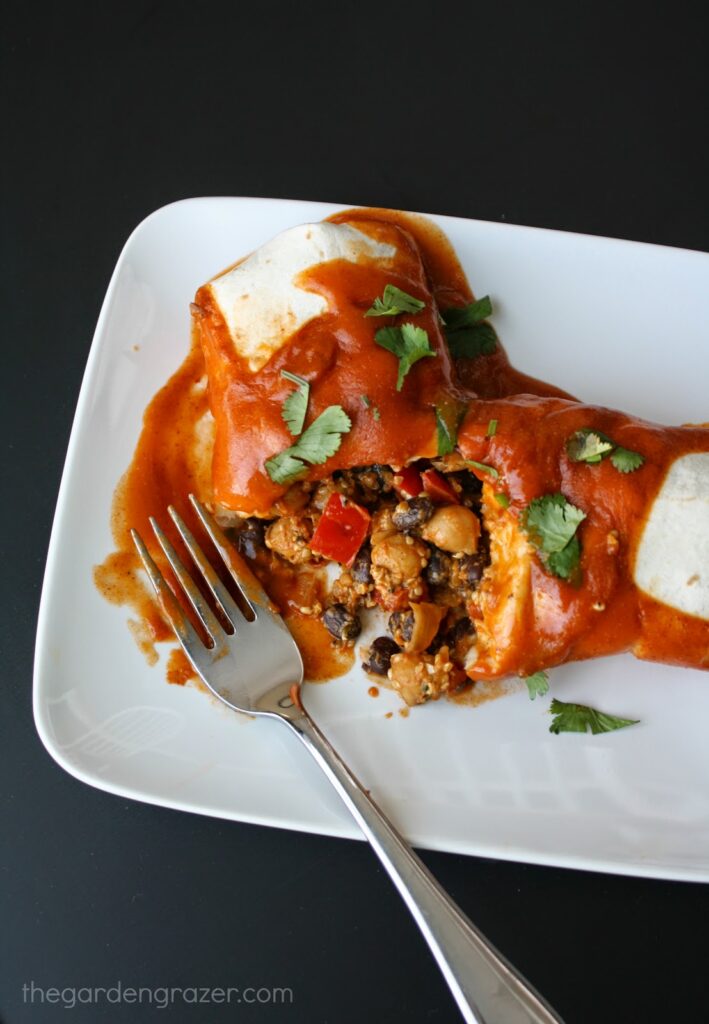 Where do vegans get their protein? *BAM!* These babies have 20 grams of protein each.

"I have made these twice in the past month! It's so easy to customize this recipe. I like to add a can of corn to the filling and it is absolutely delicious! I used to buy cans of enchilada sauce, but your recipe is super easy and tastes so much better! Thank you!" -Jillian

"I made these for the first time last night and they were tremendously delicious. I richened up the sauce by adding more tomatoe paste and some veggie stock starter for extra flavor. Huge hit. Thanks for the awesome recipe!" -Kate Z.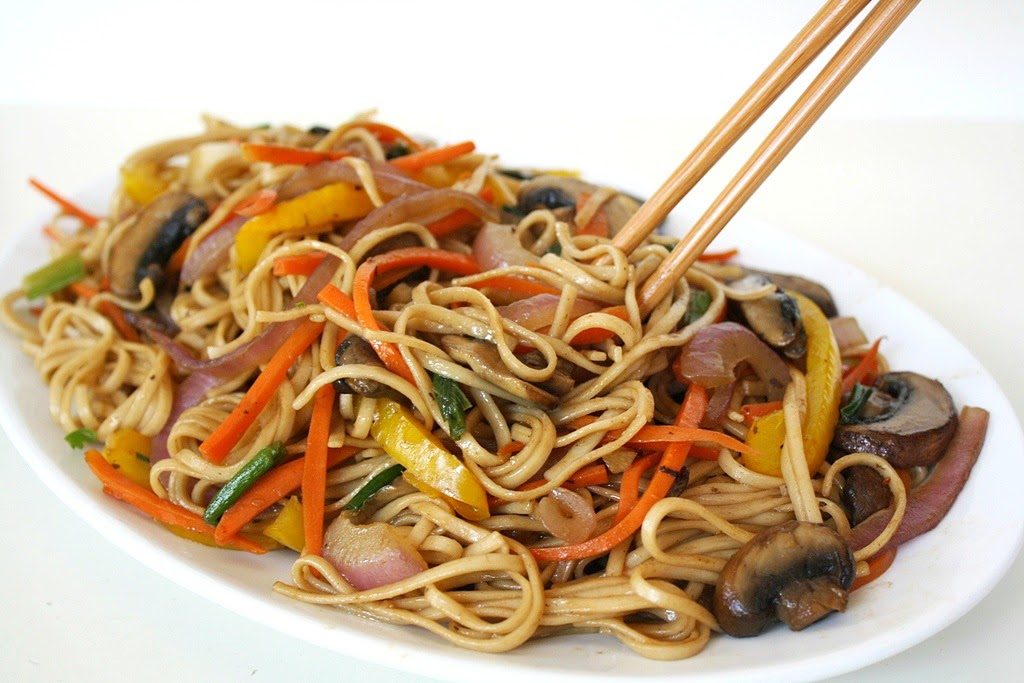 No need to order takeout when you can make your own delicious Chinese cuisine right at home. The secret ingredient here is hoisin – it's like a thick, Asian BBQ sauce (YUM)!
"Delicious! Best lo mein I have eaten." -Judeen

"I've made this more than once and it is sooooooo good. Thank you for sharing!" -Melissa
Pasta night! Take your jarred pasta sauce to a whole other level by adding crumbled tempeh and veggies of your choice. Some of our favorite additions are zucchini, mushroom, onion, bell pepper, and garlic. We love to pair it with Trader Joe's quinoa & brown rice pasta.
These are our favorite enchiladas. And made with a delicious homemade sauce! Plus they're always enjoyed by guests & company as well.

"I made these & they were SO GOOD! My family didn't even notice they were eating a vegetarian meal. Leftovers were gone the next day by lunch! Great recipe, thanks for sharing!" -Sandi

"I don't often comment on recipes I find on pinterest, but since this is our new family favorite I wanted to say how much we love it! I follow the recipe exactly and it always comes out perfect! I'm excited to make this for our next house guests! Such an awesome dish!" -Cat
One more bonus recipe because this is our go-to lunch and most-requested meal from our 3 year old. Only 5 minutes of prep definitely makes it a mom favorite too 😉