Our favorite vegan picnic recipes for BBQs and summer get-togethers! Healthy, festive, and crowd-pleasing. Plus can be made ahead of time!
Awesome vegan picnic-friendly recipes that are both healthy and crowd-pleasing! These are some of our favorite plant-based dishes for summer get-togethers while enjoying the good company and beautiful sunshine. Happy summer!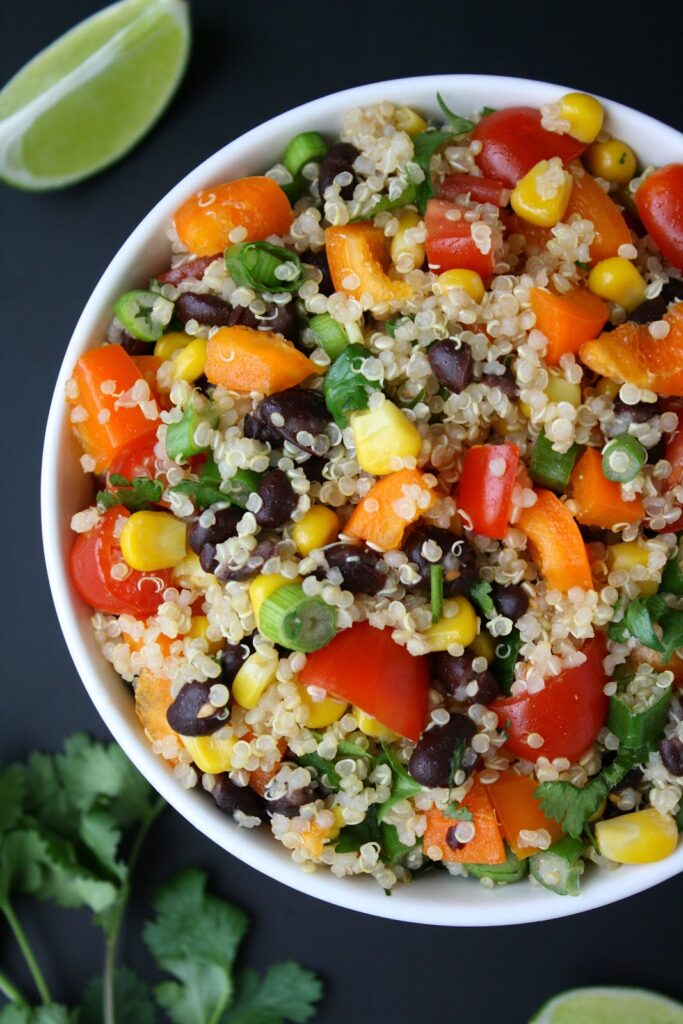 I LOVE the fresh flavors and bursting colors of this dish – always a fun, festive addition to the picnic table!

"Have made this salad several times – absolutely delicious every time. I have people asking for the recipe." -Myriam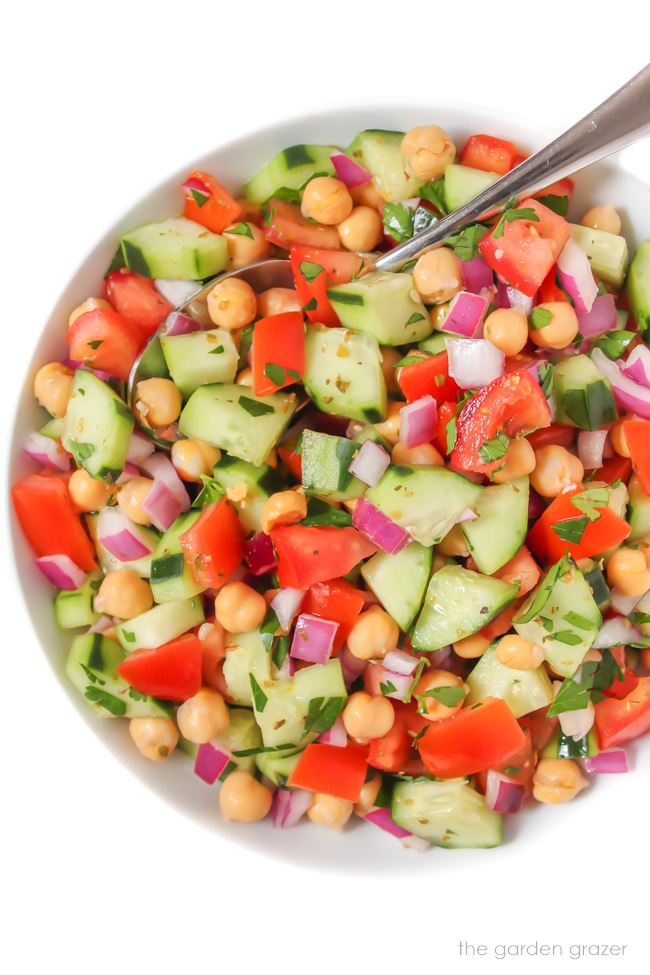 I've made this salad countless times for gatherings with great response! The garbanzo beans adds some extra texture, nutrients, and protein.

"This is soooo good!!! I've made it several times – it's quick and easy to make, and perfect for a snack at work! Hubby likes it too 🙂 Thanks for the recipe." -Caryn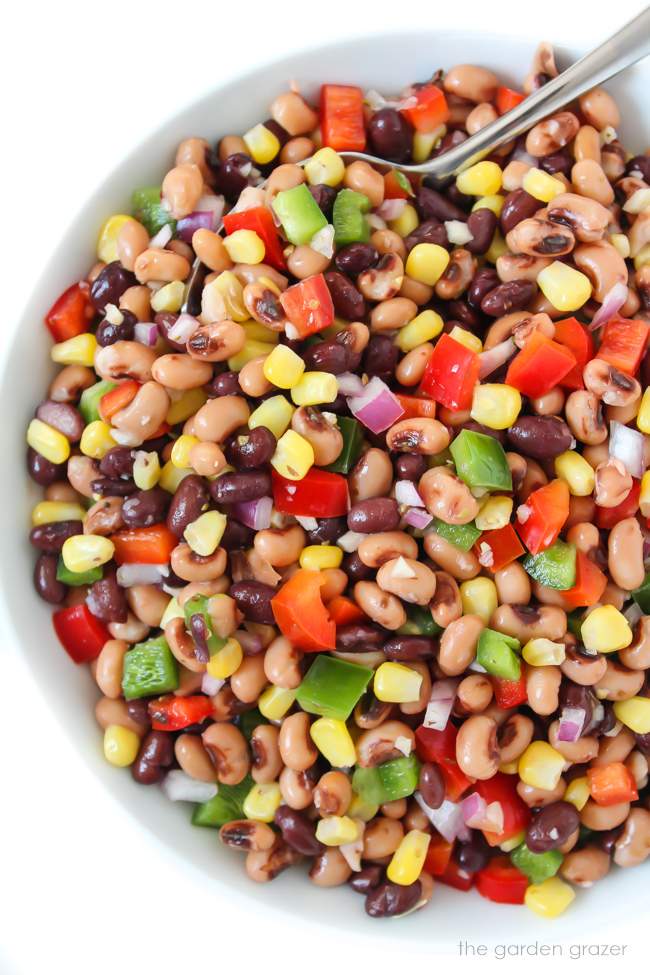 A fresh, healthier take on traditional cowboy caviar – serve as is, or bring some chips for dipping! Avocado is a great addition right before serving for some creamy texture.
I love the heartiness of this salad – the lentils and black beans are an awesome (healthy!) combination that's also budget-friendly.

"I will make again and again. Lasted 3-4 days as you said. Thanks again!" -Anna
This salad just screams summertime with juicy tomatoes, crisp cucumber, fresh herbs, and luscious avocados! (Tip: it's best made the day of so the avocados don't brown or mush too much before serving.)

"Made this for dinner tonight! Delish!!!!" -Marianne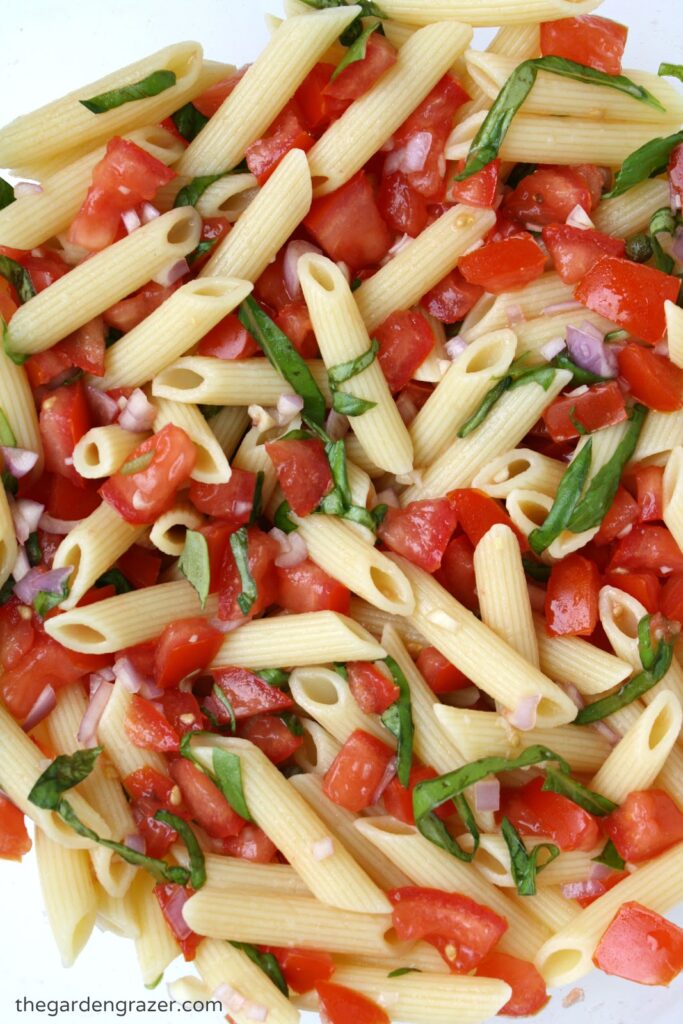 Awesome pasta salad recipe with summertime flavors of basil and tomato, and a lemony freshness!

"Made half of this but added the same amount of basil and used two cloves of garlic. It was AWESOME. Thanks for the rad recipe."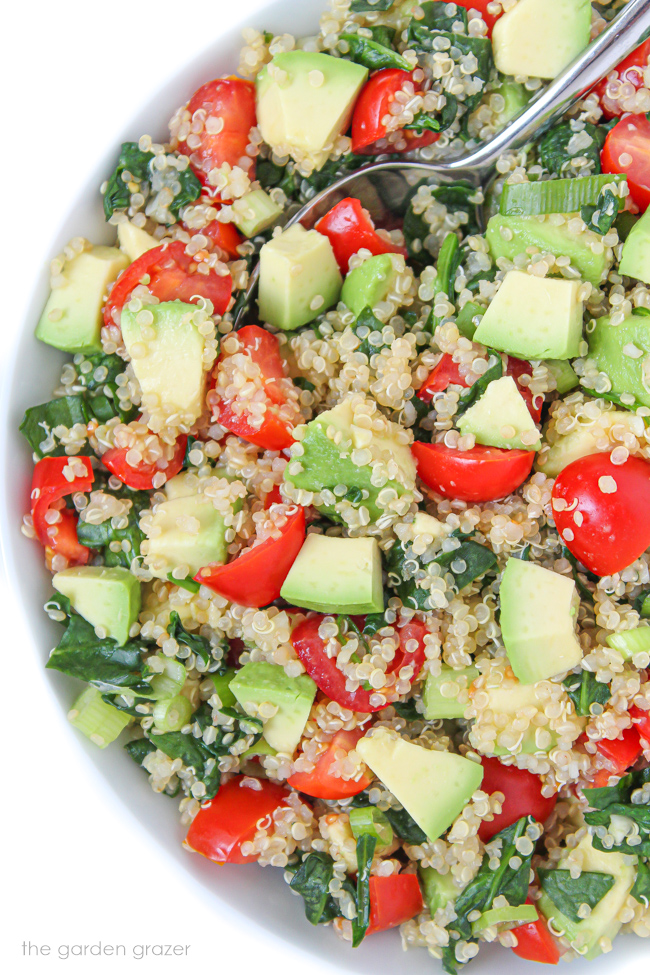 One of my most-made salad recipes of all-time and seems to be a great crowd-pleaser!

"This was amazing! Even my 7 year old loved it! I doubled the spinach and added lemon… YUUUUMM! Thank you for a great recipe!" -Veronica

"I love this recipe! I make it pretty frequently and it's good to take to dinners with non vegans, as they all like it too! Also it's a super good left over."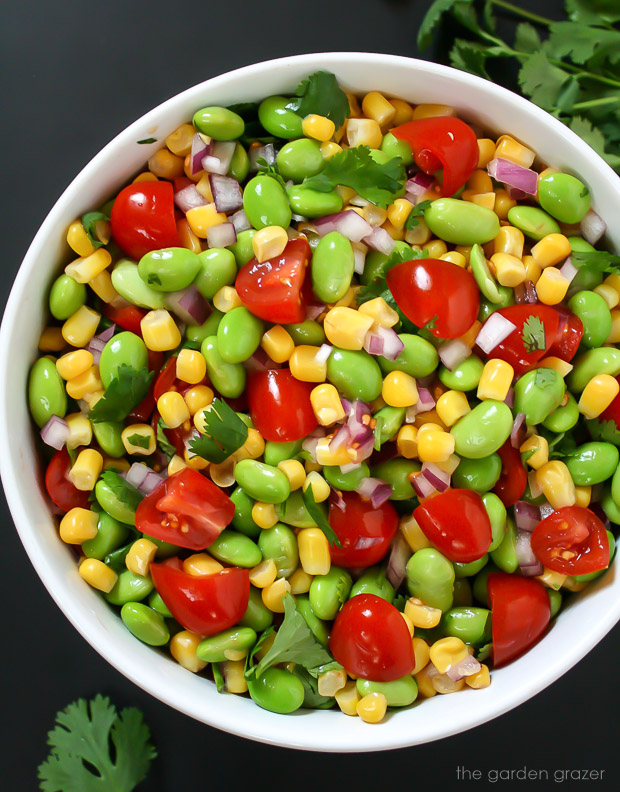 Edamame is a fun (and typically unique!) ingredient to bring to a gathering – wonderful salad that can easily be adapted!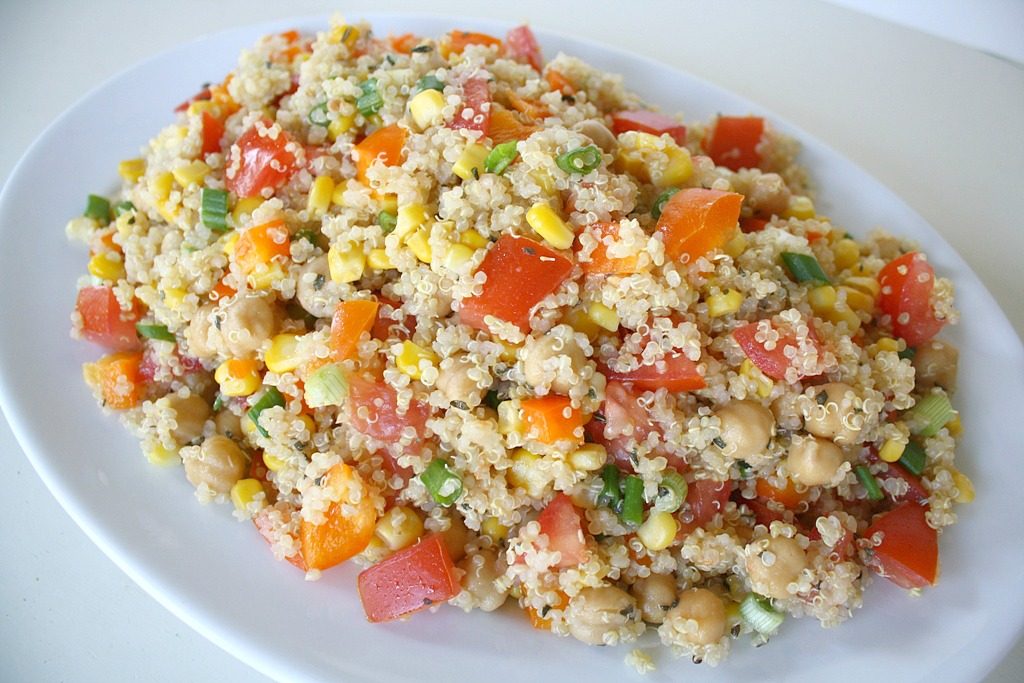 Another colorful addition to the picnic table – filled with healthy quinoa, fresh veggies, and a garbanzo bean boost!

"My whole family just inhaled this dish. My 2 & 4 yr olds kept asking for more! I had to use Thai basil because it was all I had in the house, but it was AMAZING! Thank you." -Jennifer

"I just have to say how amazing this dish is. I made it on a whim because I've always wanted to try quinoa, and my husband has made me make it four times in one month! He even asked me to make it for a work party he had, and he quickly emailed me that afternoon to get the recipe for his co-workers. Definitely a keeper in our kitchen! Thank you for converting us to quinoa. :)"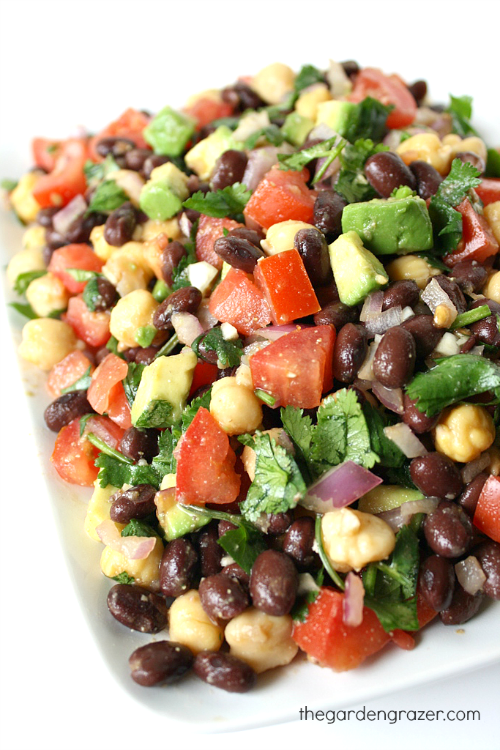 A great combo for scooping up with chips (or simply on it's own!) The fresh, Mexican flavors are usually quite crowd-pleasing!

"Thanks so much. Tried it for a large group and it was a hit! Will be my go to salad now!"

"Simply perfect. I'm super picky with my food, so this is definitely a keeper!"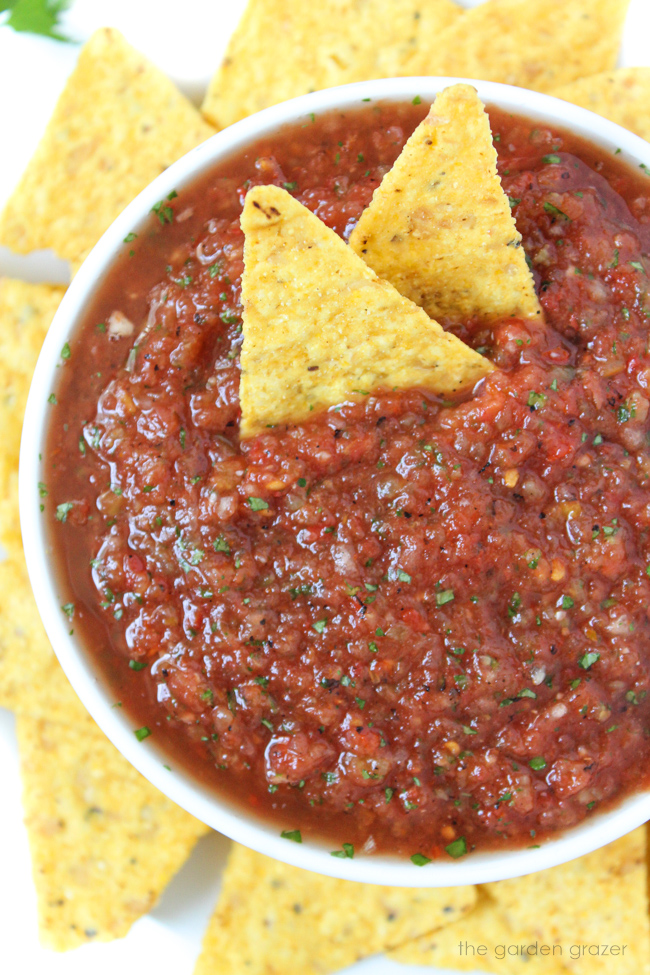 If you need a quick dip/salsa to bring, this one is quick and easy – just toss everything in a blender and you're good to go! Great made ahead as the flavors intensify as it sits (just store covered in the fridge until you're ready!)
PS – this Strawberry-Lime Watermelon Slush is also a lovely summer refreshment! Come join The Garden Grazer on Instagram and share a photo if you make or adapt these. I love seeing your beautiful recreations!