Our favorite vegan picnic recipes for BBQs and summer get-togethers! Healthy, festive, and crowd-pleasing. Plus can be made ahead of time!
A collection of our favorite vegan picnic-friendly recipes for summer get-togethers. All plant-based, healthy, and crowd-pleasing!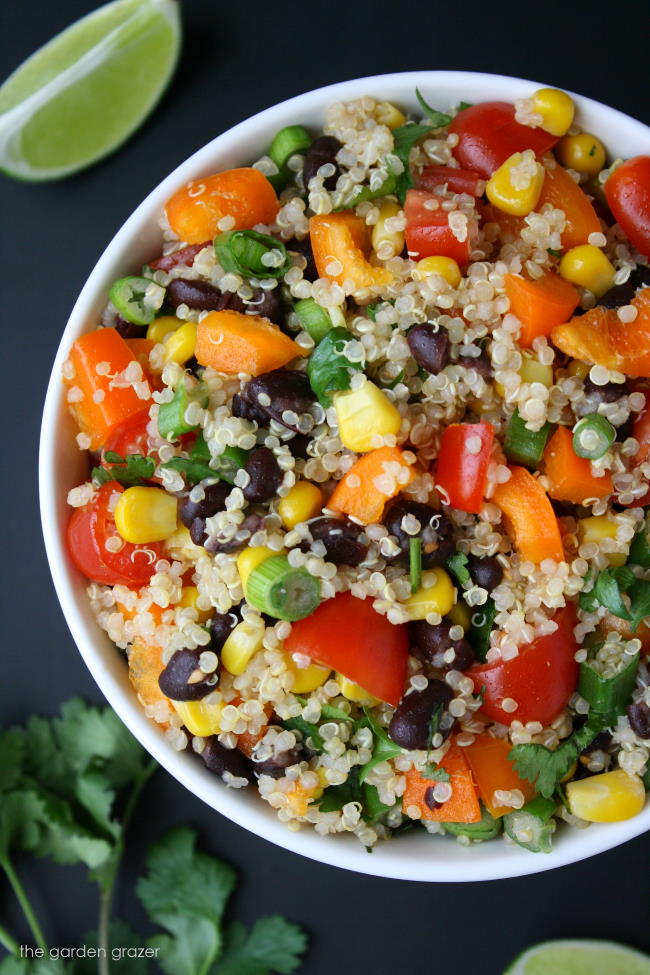 I love the fresh flavors and bursting colors of this dish - always a fun, festive addition to the picnic table!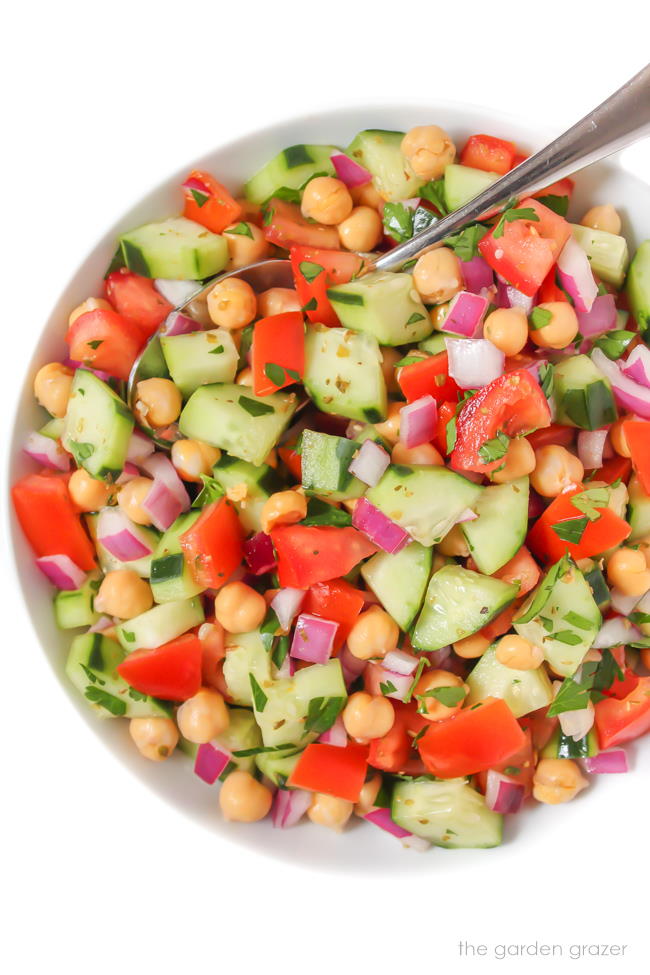 I've made this salad countless times for gatherings with great response. It's wonderfully hearty because the garbanzo beans add texture, nutrients, and protein.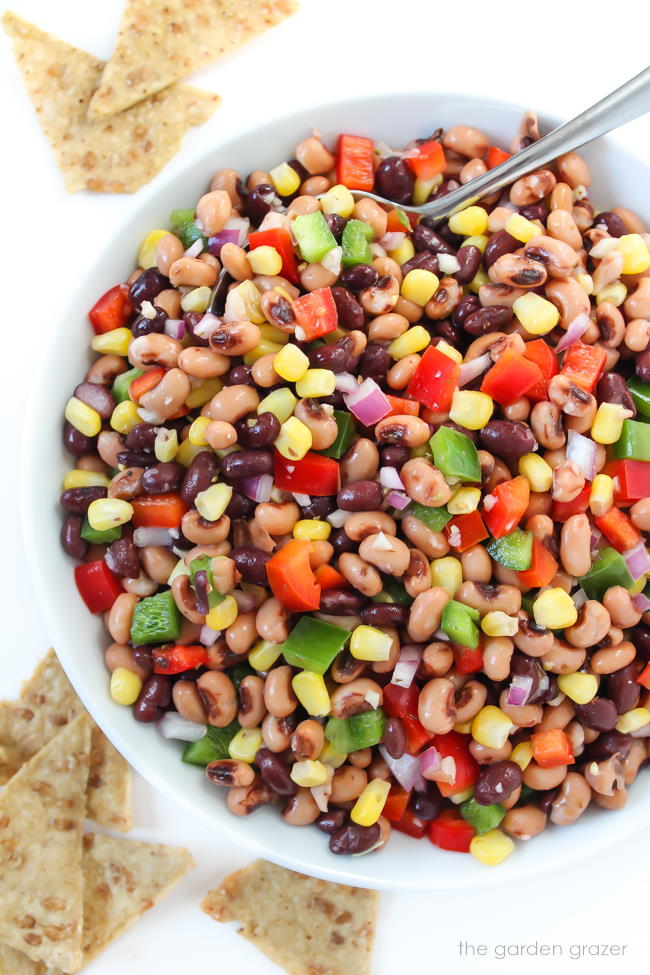 An oil-free, fresh, healthier take on traditional cowboy caviar that you can serve as is, or also bring chips for dipping.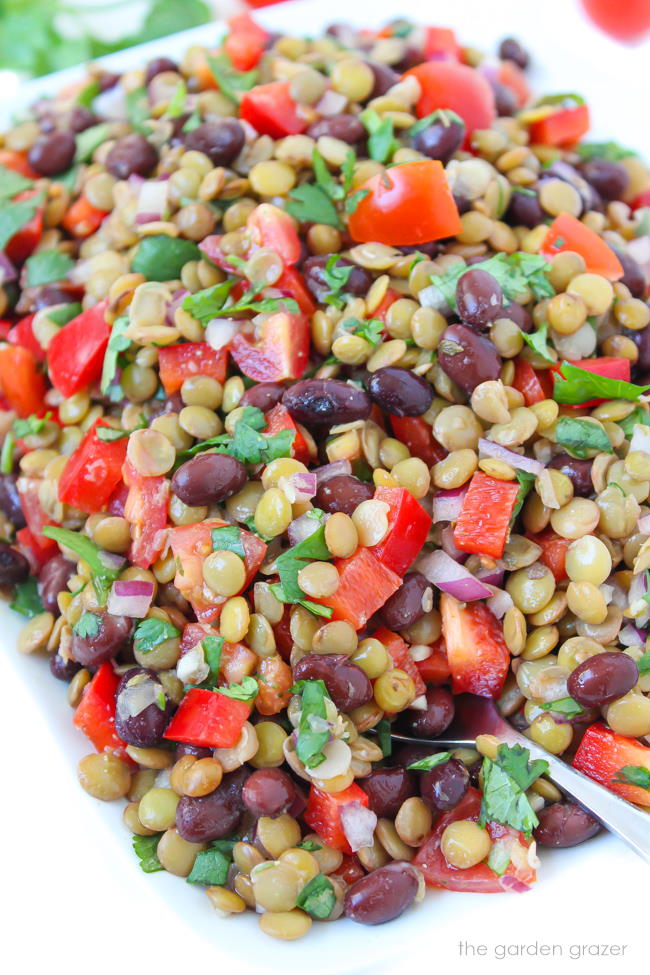 Lentils and black beans are a lovely combination (that are also budget-friendly)!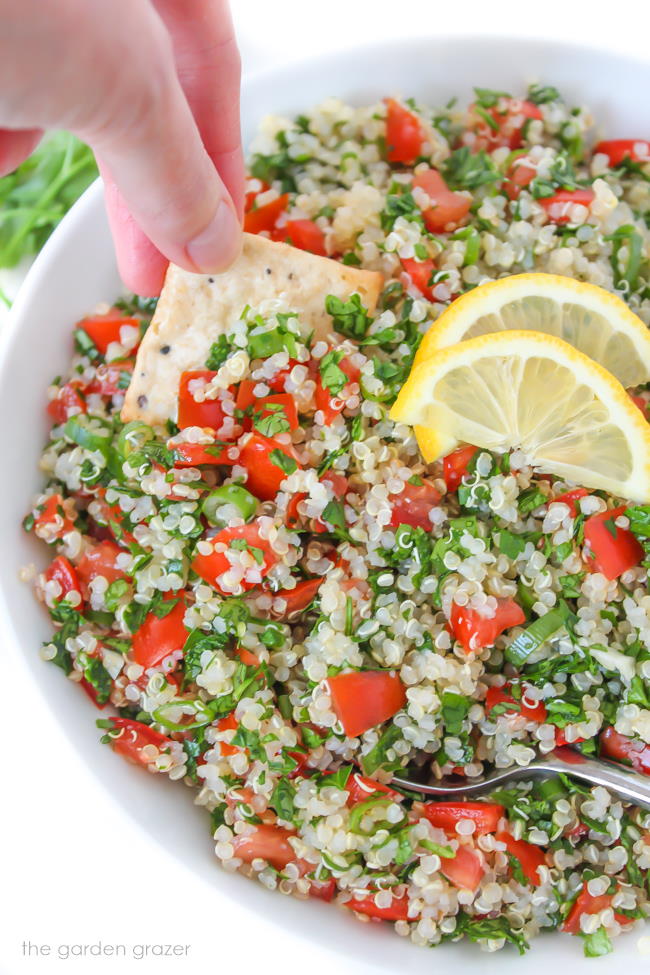 This ultra-fresh dip is great served with your favorite crackers (and also works as a salad)!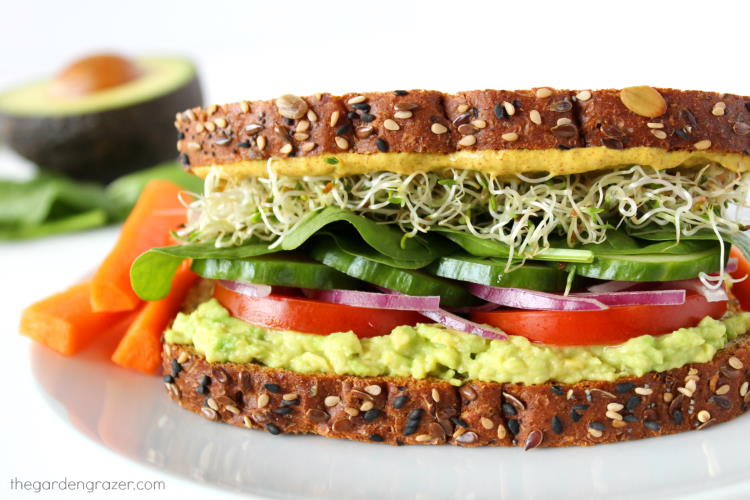 Sandwiches are a classic choice for picnics, and this veggie-packed sandwich with avocado is light, delicious, and can also be easily customized!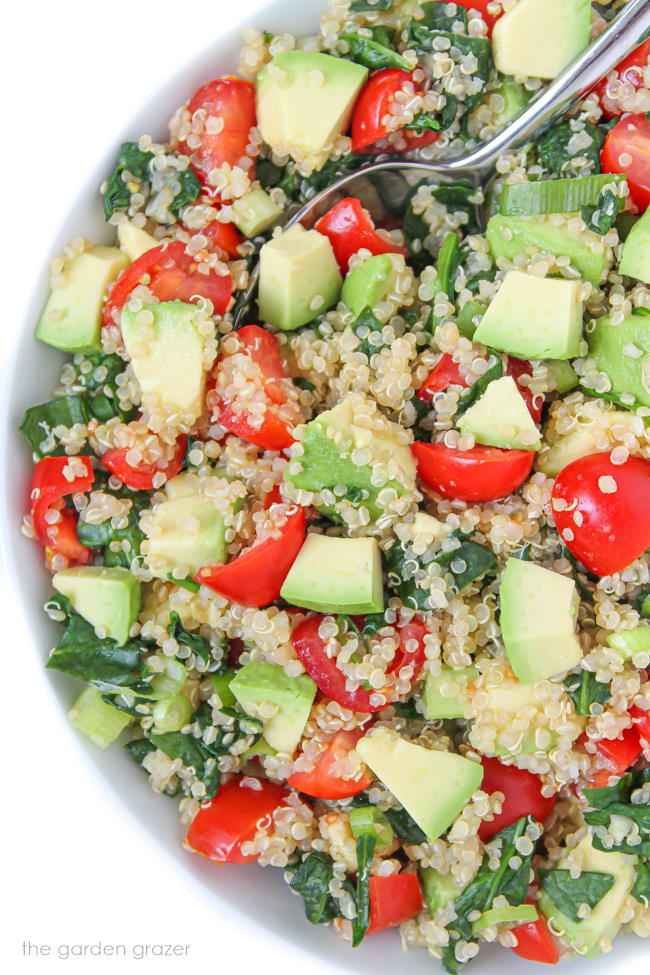 One of my most-made salad recipes and also seems to be a great crowd-pleaser.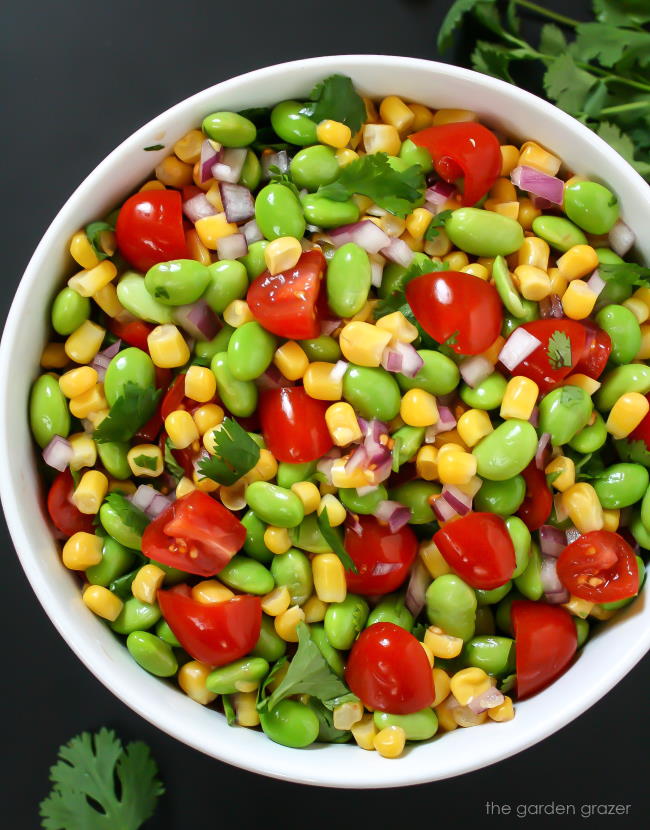 Edamame is a fun & often unique ingredient to bring to a gathering, and this is a wonderful salad that can easily be adapted.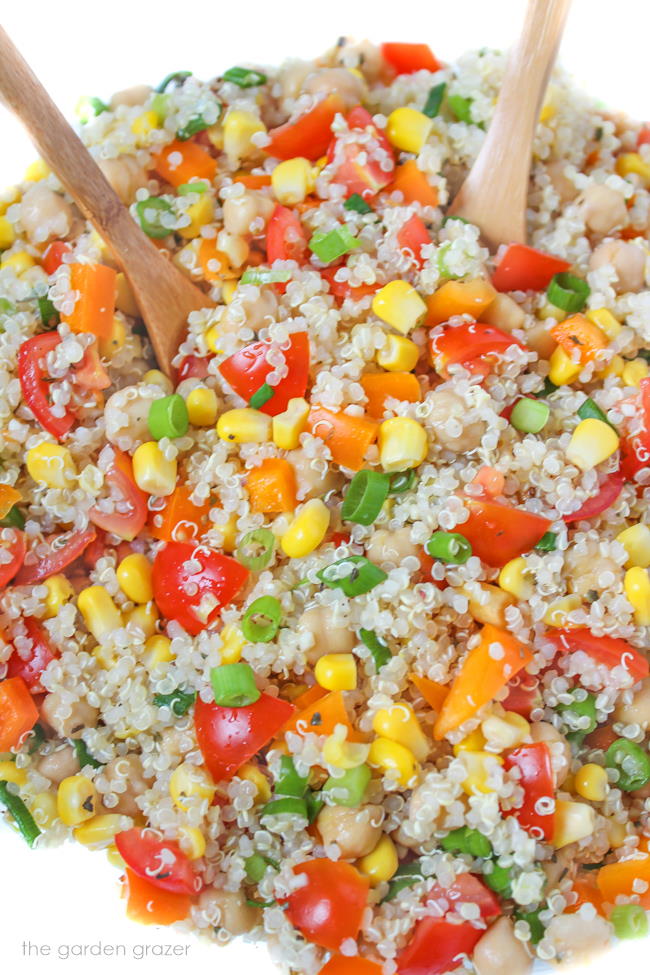 Another colorful addition to the picnic table, this fresh salad is filled with healthy quinoa, veggies, then a garbanzo bean boost.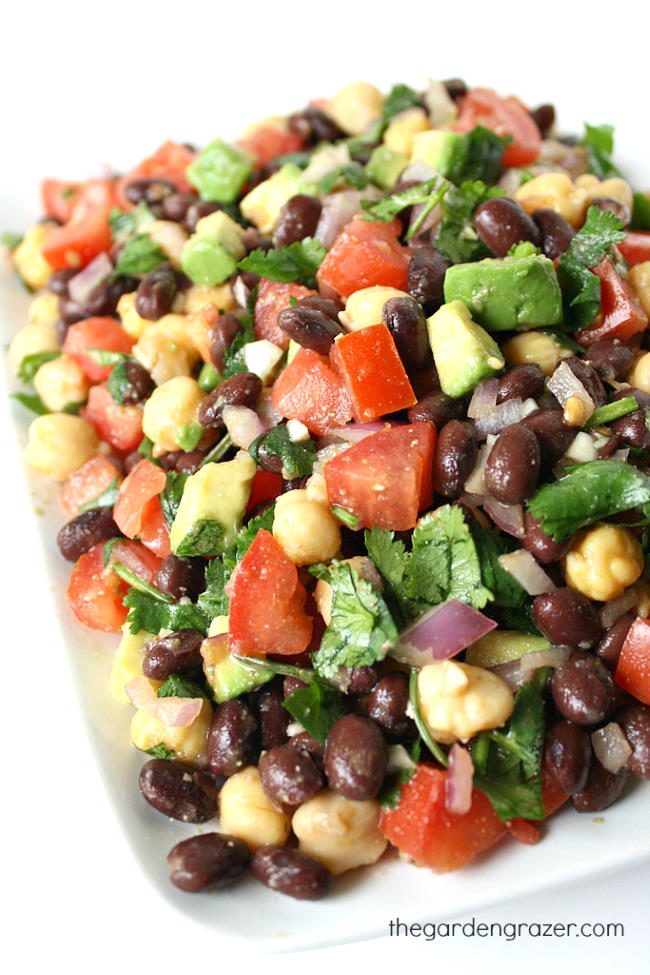 A great combo for scooping up with chips (or simply on it's own!)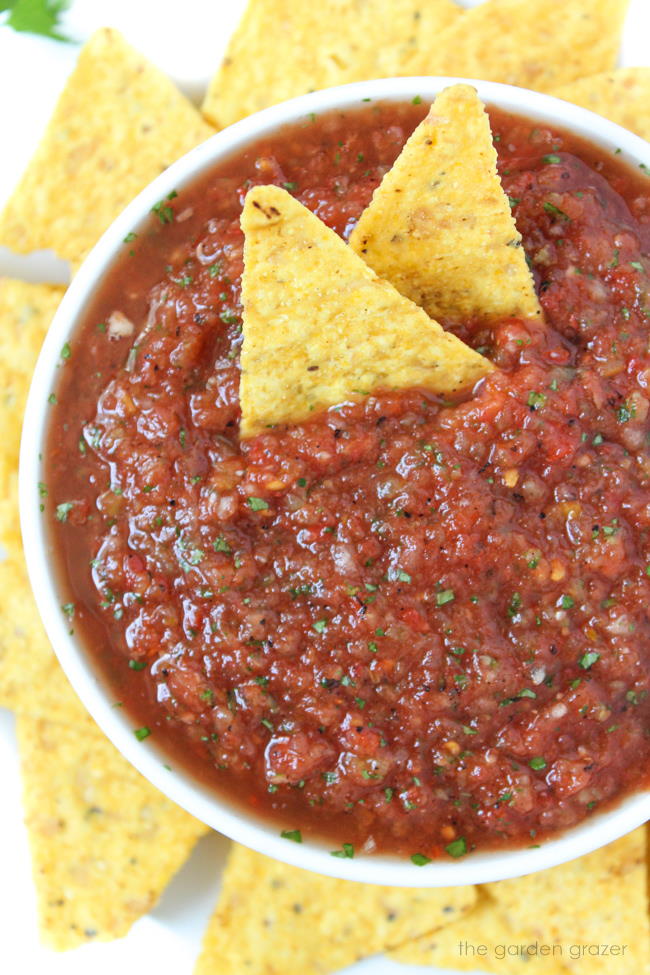 This recipe is quick and easy, plus it's great made ahead of time as the flavors intensify as it sits.
PS - this Strawberry-Lime Watermelon Slush is also a lovely summer refreshment.

Come join The Garden Grazer on Instagram and then share a photo if you make or adapt any of these!