Welcome to The Garden Grazer!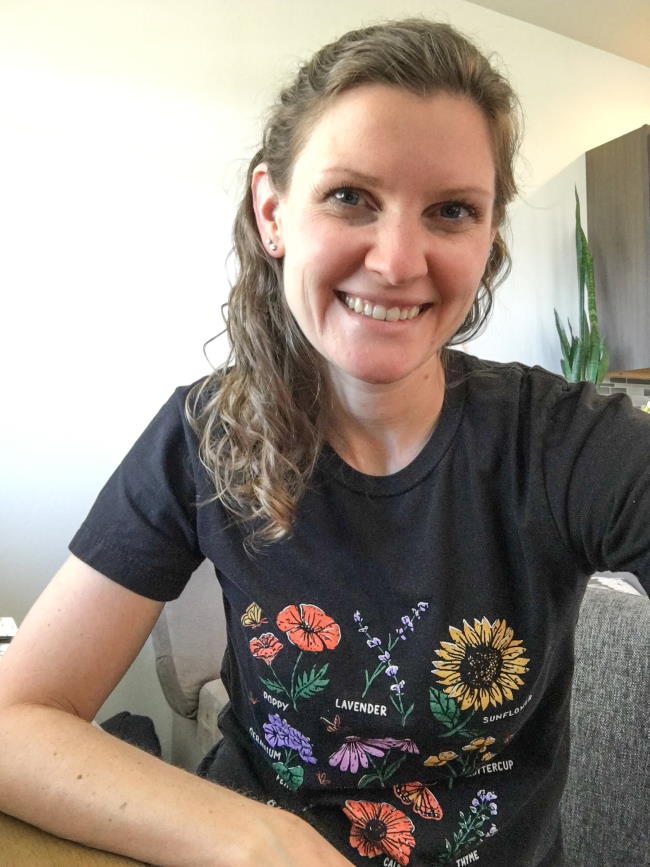 Hello, I'm Kaitlin! First and foremost, thank you for being here. I started this blog in early 2012, and it's been a labor of love for the past 11+ years.

Sharing plant-based food is one of my greatest joys and my hope is to spark your excitement too - with easy, approachable vegan recipes that are packed with enough flavor to please both herbivores and carnivores alike. And because it brightens my day (hopefully yours too) I especially enjoy creating dishes with as much color as possible.
One of my favorite parts of having this website is connecting with people. I genuinely enjoy hearing from you - seeing what you're cooking up, your thoughts, travels, what books you're reading, and what inspires you. Join me to keep in touch: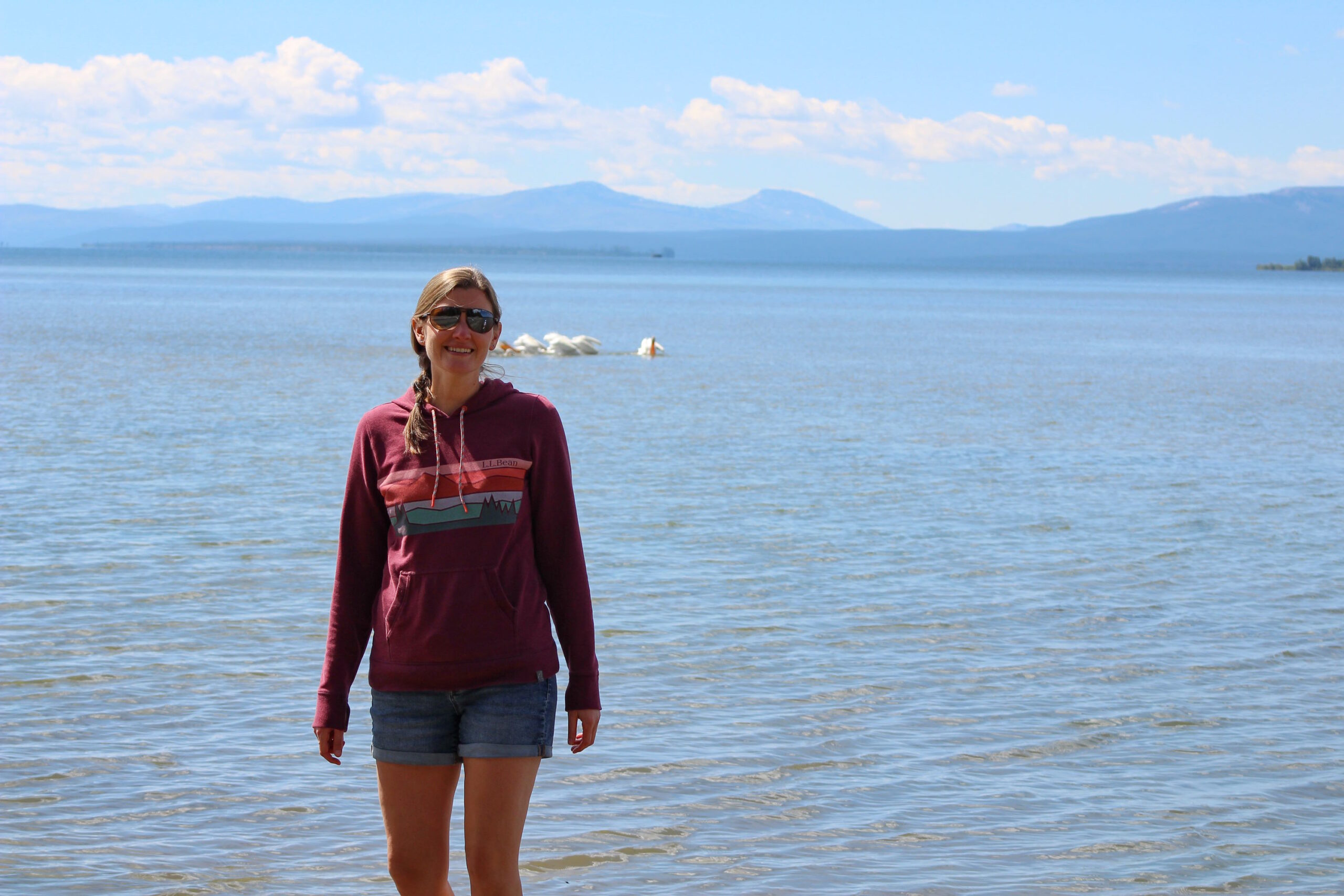 About Me
I love reading, music, exploring curiosities, slow living, simple joys, dabbling in herbalism & aromatherapy, nature (especially mountains and the greater Yellowstone area), and savoring life on this beautiful Earth.

I grew up in a small town in southern Michigan which is where my vegetable love-affair began. My parents worked hard to provide us with a beautiful garden by our home. So I spent many childhood days sitting between the rows, eating fresh tomatoes, green beans, sugar snap peas, and strawberries right off the vine. (Hence the name The Garden Grazer.) It was pure summer bliss!

Here I am planting seeds with my grandma in our garden (early 1990s in Michigan):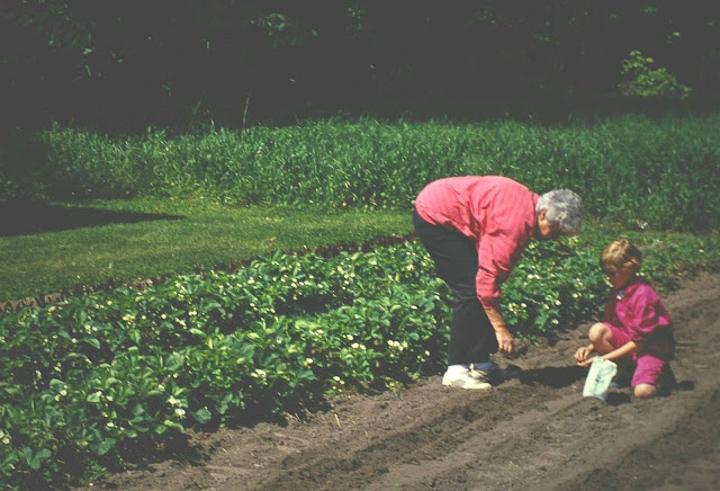 Currently, I've lived in Bozeman, Montana with my husband and daughter for the past 6+ years. Here's one of my favorite trails to hike in late spring among the beautiful arrowleaf balsamroot flowers: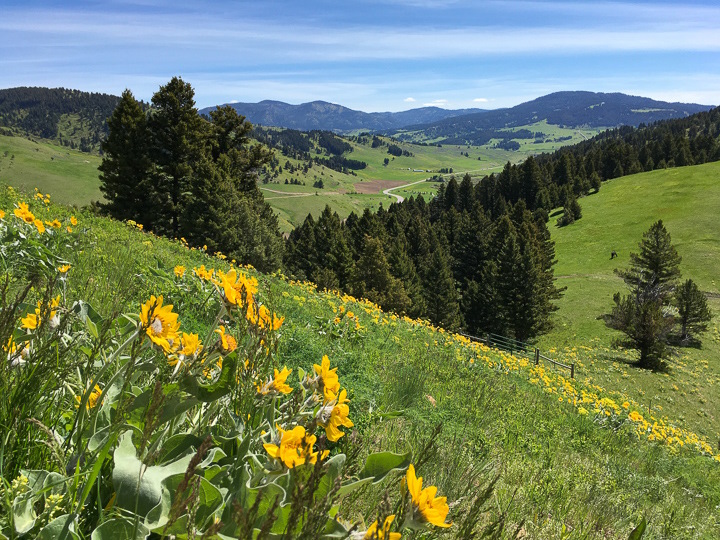 About the Recipes
The recipes may be simple, but I pour my heart & soul into creating, developing, and testing them with thoughtful intention. (While also striving to continuously improve my methods as a self-taught cook.) I don't have any other employees working for me, so I do my best to balance all the aspects of running & managing the website.
I'm also passionate about using organic & non-GMO whole foods as much as possible. I enjoy simple, healthy meals that aren't complicated, so I put a lot of emphasis on developing recipes that are easy to follow and most efficiently use your time.

The recipes are 100% vegan, and also mostly WFPB (whole food plant-based), oil-free, gluten-free, and naturally sweetened.
Why Vegan?
There are a few reasons why I choose a vegan lifestyle. For one, I've always been a huge animal lover. I'd never want to harm or kill an animal, so I realized why pay others to do it for me (often in a cruel way) just for the sake of consuming them? There are so many wonderful & diverse foods I can enjoy without harming or taking other creature's lives in the process.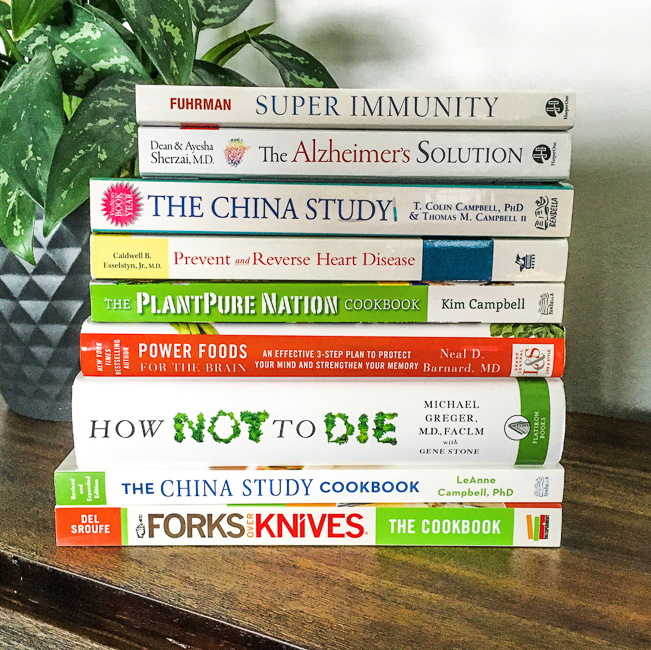 Plant-Based Health Benefits
Another big reason is health. Years ago I read The China Study by Dr. T. Colin Campbell and it changed my life. I started preparing more plant-based meals and was also inspired to enroll in a 6-week online course to obtain a certificate in Plant-Based Nutrition from eCornell, based on Dr. Campbell's research.

I had considered myself a pretty "healthy" person, so it came as quite a shock when I experienced how much more health and energy there was to gain by eliminating all animal products from my diet.

My awful migraines disappeared, debilitating menstrual cramps went away, stomach issues resolved, acne cleared, and many others. Research is continually emerging supporting the amazing benefits of incorporating more plants in our diet to slow, halt, or even reverse diseases. (Not to mention the positive environmental impact compared to a meat & dairy-based diet.)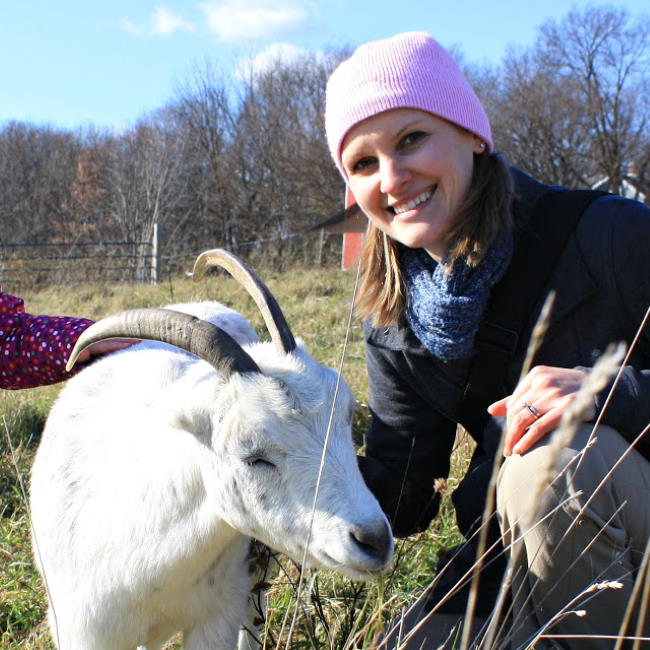 Transition from Vegetarian to Vegan
After about 4-5 years as a vegetarian, a couple things inspired me to try a vegan diet. First, I became even more aware of the awful conditions and violence within the dairy & egg industry.

Second, I'm in a constant search for discovering what food and nutrients my body needs to achieve optimal health & well-being. In addition to meat, I found eliminating all animal products (eggs, dairy, etc.) gave me even more energy, health, and overall happiness.

Once I started listening to my body, I felt much more empowered and connected to the food I eat. The power of whole foods amazes me, and it's a lifestyle that just all-around feels right in my heart.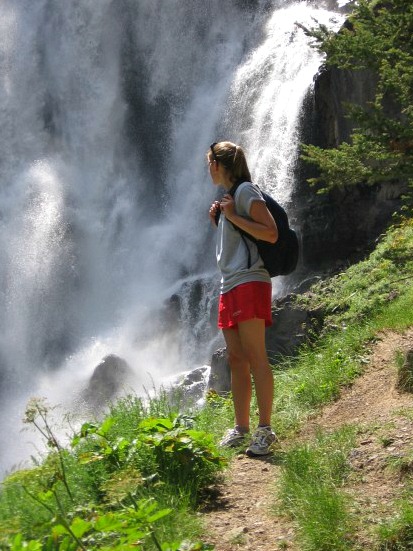 Thanks for stopping by, and I truly hope you enjoy the recipe inspiration! Please feel free to share the recipe links with anyone who may enjoy them. Your support & help spreading the word is greatly appreciated!
-Kaitlin