Take a trip to zenergy paradise with this Tropical Matcha Smoothie! Bright, tropical flavors combine with the power of matcha to bring you a drink that's both energizing and calming! (Vegan, gluten-free)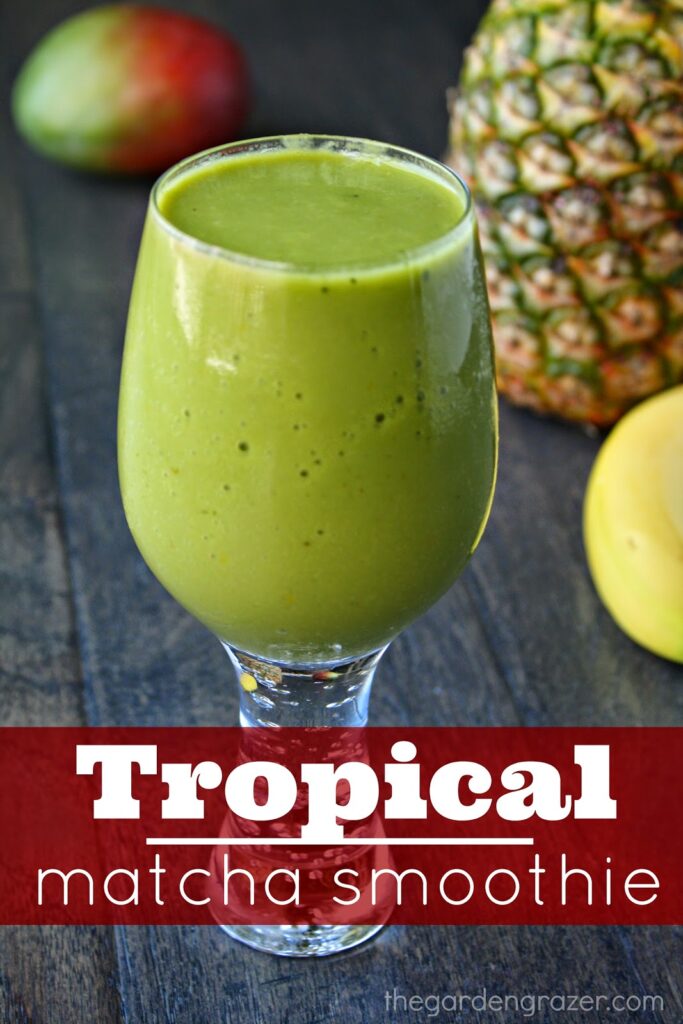 Want to take a trip to zenergy paradise? Blend up this smoothie and you'll be sailing away on a mental vacation in no time. Bright, tropical flavors combine with the power of matcha to bring you a one-of-a-kind drink that's both energizing and calming at the same time. I've made several variations, changing up the fruits and sweetness. Peaches are a great addition as well! Play around to find what you love. If you're new to matcha, you can learn more about the amazing benefits on my
Matcha Guide.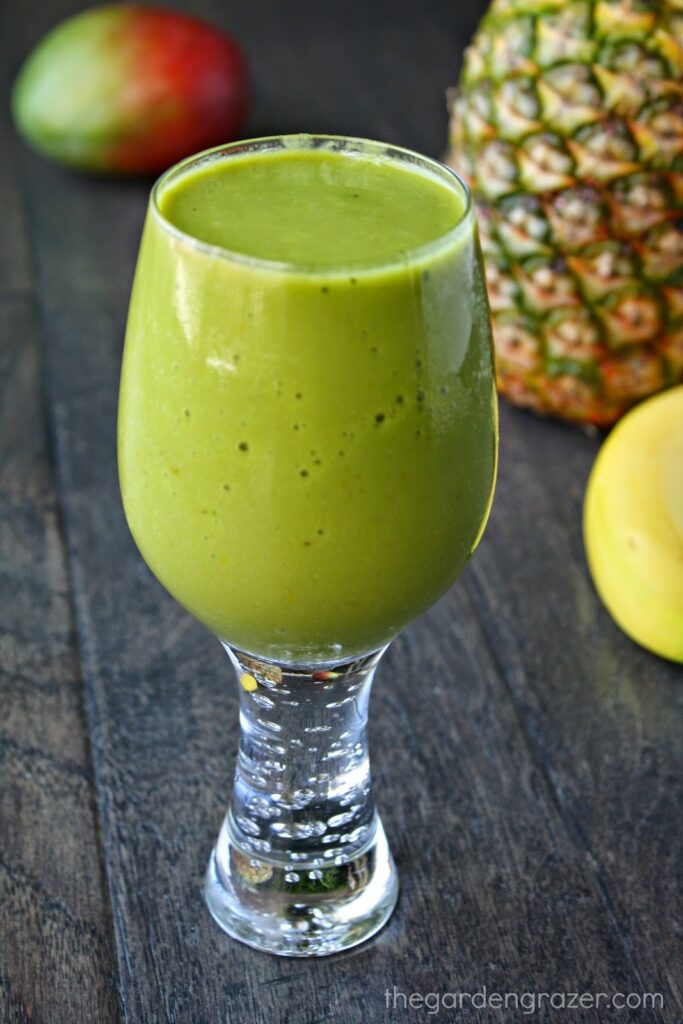 Vegan, gluten-free, oil-free
Makes 1 large or 2 small smoothies
Ingredients
1 ripe banana
1 cup mango (fresh or frozen)
1/2 cup pineapple (fresh or frozen)
1-2 tsp. Encha organic matcha (I use latte-grade)*
1/2 cup orange juice
1/2 cup almond milk (coconut is lovely too!)
Optional: agave/dates for sweetness
Directions
Place all ingredients in a blender and blend until smooth.
Taste and adjust if necessary. (I often add agave for extra sweetness.)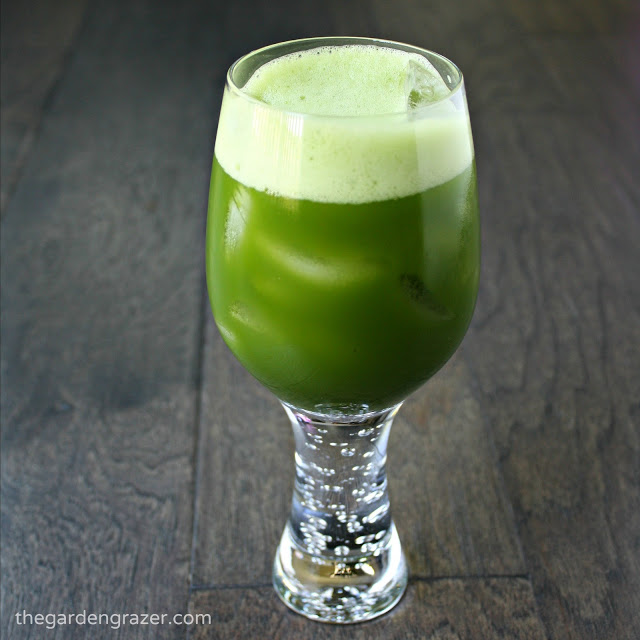 Iced Matcha is also very refreshing in the summer!
Disclosure: The Garden Grazer is a participant in the Amazon Services LLC Associates Program, an affiliate advertising program designed to provide a means for sites to earn fees by linking to amazon.com and affiliated sites. I only share things I LOVE and personally use! (There is no additional cost to you in clicking the affiliate link.)