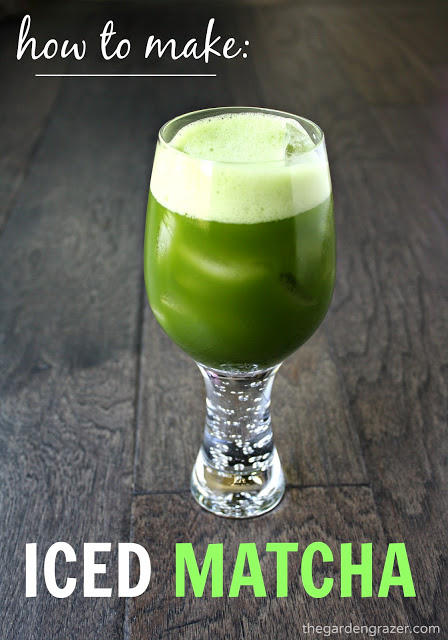 This is a super simple tutorial, but wanted to share since it's my favorite way to enjoy matcha when the temperature heats up. It's a great change of pace from my usual hot whisked matcha – so refreshing to sip it out in the sunshine while getting a daily boost of zenergy and antioxidants. If you're curious to learn more about this incredible tea, check out my
Matcha Guide
!
PS – I'm also pretty obsessed with this Tropical Matcha Smoothie!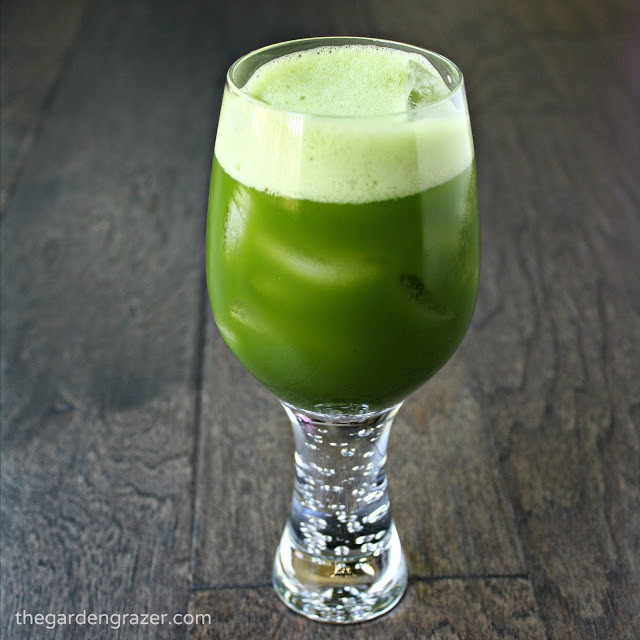 Vegan, gluten-free

Ingredients
Large handful of ice cubes (about 5-6 cubes)
#1: Prepare whisked hot matcha then add ice
Heat water to just under boiling (about 160 degrees). Add water to 1 tsp. matcha in a soup bowl. With a bamboo whisk, whisk very briskly in a straight line back and forth. Continue until you get a nice layer of froth (about 30 seconds). Carefully transfer to a glass, add plenty of ice, and enjoy!

#2: Quick and easy cold brew (matcha on-the-go!)
In a shaker cup with lid, thoroughly shake matcha with water and ice cubes. That's it!
My husband uses this super easy method to take his matcha to work, and I love it in the summer to bring it outside!
Come join
The Garden Grazer on Instagram
 🍓 and share your matcha pics! I love seeing them!
Disclosure: The Garden Grazer is a participant in the Amazon Services LLC Associates Program, an affiliate advertising program designed to provide a means for sites to earn fees by linking to amazon.com and affiliated sites. I only share things I LOVE and personally use! (There is no additional cost to you in clicking the affiliate link.)