A simple but elegant side dish that's ready in 15 minutes! These easy Almond-Garlic Green Beans with tamari glaze is one of our favorite ways to enjoy green beans. Plus they make a wonderful Thanksgiving and holiday side dish! (Vegan, gluten-free, oil-free)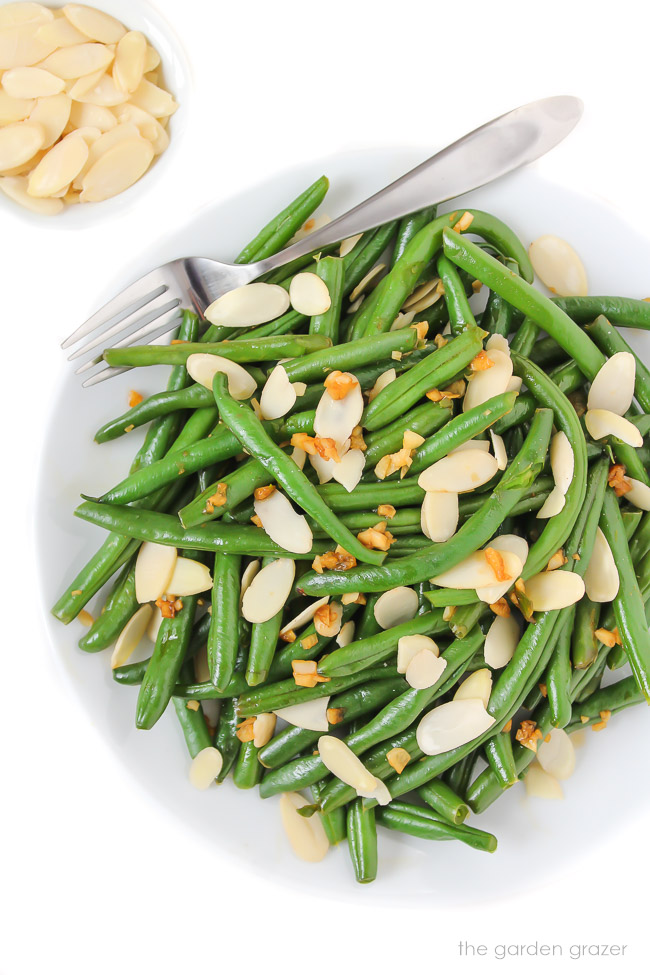 We're only two weeks away from Thanksgiving and I've definitely transitioned into holiday mode. (I suppose we're already a few snowfalls deep here in Montana which certainly helps the atmosphere feel cheery and festive.) Of course with all the holiday spirit comes holiday FOOD… my favorite! It's been such a thrill the past few years watching the transition and explosion of plant-based options for the holidays (and plant-based options in general!) Compassionate change is happening and that's definitely worth celebrating.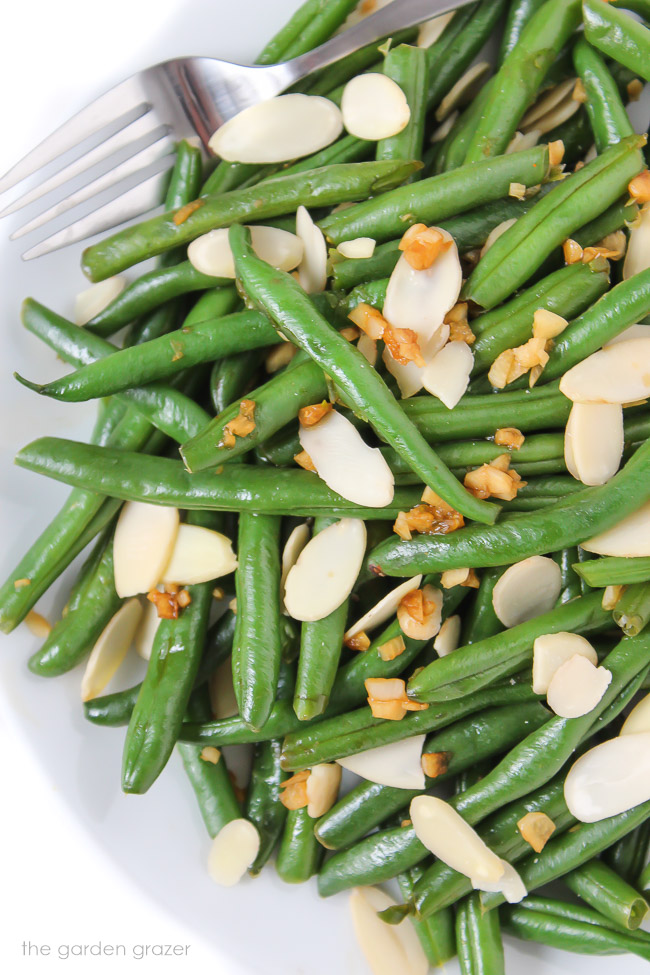 Today I'm sharing one of our favorite, easy side dishes that's also a fantastic choice for Thanksgiving and holidays because they're just as tasty when served at room temp. You can quickly toss them together on the stove, then set aside while you assemble your other dishes. Plus they come together in just 15 minutes (or closer to 10 if you pre-trim your green beans!) The salty & savory tamari sauce is a beautiful pairing with the tender green beans and crunchy almonds (and of course flavorful garlic bits). We absolutely love this combo together and hope you enjoy too!
PS – if you're looking for more holiday side dishes, this Mushroom Gravy recipe is also a must-make for us every year!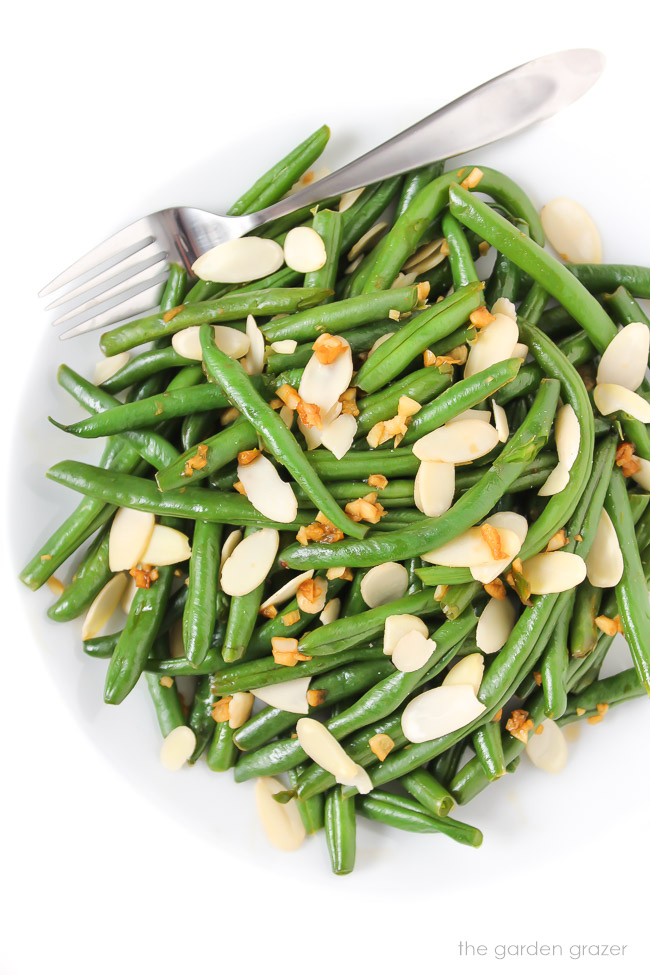 Vegan, gluten-free (with tamari), oil-free
Makes about 4 side servings


Ingredients

12 oz. fresh green beans
2 cloves garlic
1/2 cup vegetable broth
1 1/2 Tbsp. tamari (or soy sauce)
1/4 cup sliced almond (or slivers)
Directions
Trim ends off green beans. Mince garlic.
In a skillet over med-high heat, add vegetable broth and bring to a light simmer.
Once simmering, add green beans. Cover and let steam for about 3 minutes.
Add minced garlic and stir with tongs to combine. Re-cover and let cook for 2-3 minutes.
Reduce heat and add tamari. Stir well and cook for 1 more minute (or until desired tenderness).
Taste and add more tamari or salt/pepper if desired.
Transfer to a serving dish (be sure to include the tiny but flavorful garlic bits!)
Sprinkle with almonds and serve.
Notes:
You can also add the almonds straight to the pan (either with the garlic or tamari) to heat/toast them and soak up some of the savory flavor!
Can serve immediately while warm, or at room temp.