This Coconut Vanilla Matcha Smoothie is a light, refreshing way to get your daily dose of zenergy and antioxidants! Matcha pairs beautifully with coconut, banana, and pineapple.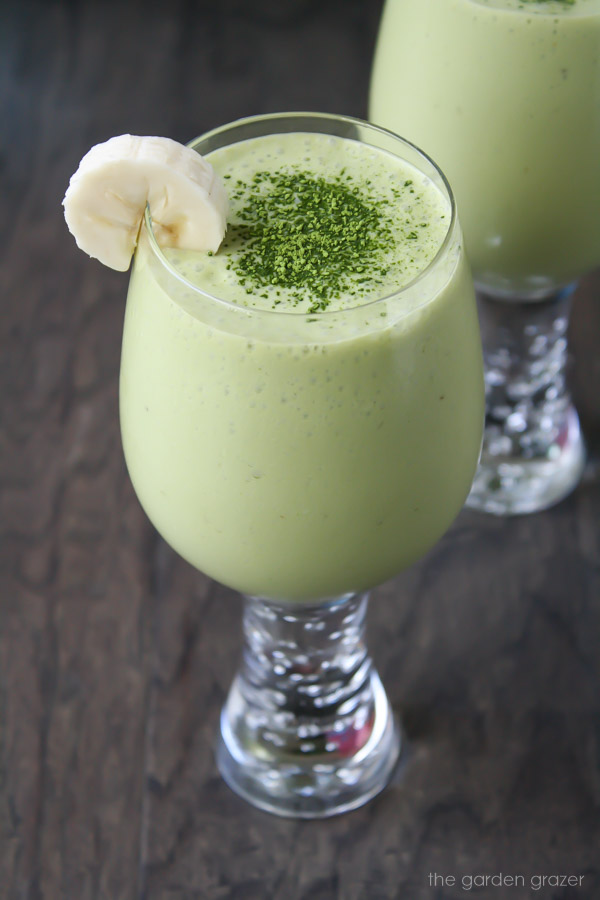 I have a small confession to make: I've never been a fan of coconut! But I really want to be, so I keep trying 🙂 I've heard that matcha & coconut is a lovely combination, and given my deep love of matcha, I knew I had to give it a try.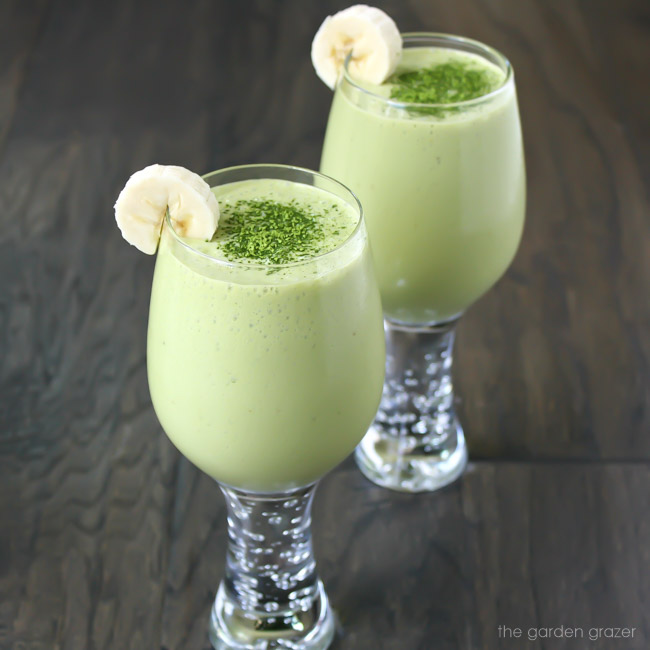 The verdict? I can honestly say it was the first time I ever enjoyed coconut! Turns out all it needed was a little matcha magic. I usually think coconut overpowers everything but it doesn't here at all. It's such a light, refreshing smoothie with a wonderful balance of flavors. Another great way to change up my daily matcha routine!
PS – come join The Garden Grazer on Instagram 🍓 and share your matcha pics if you get the chance! I love seeing them!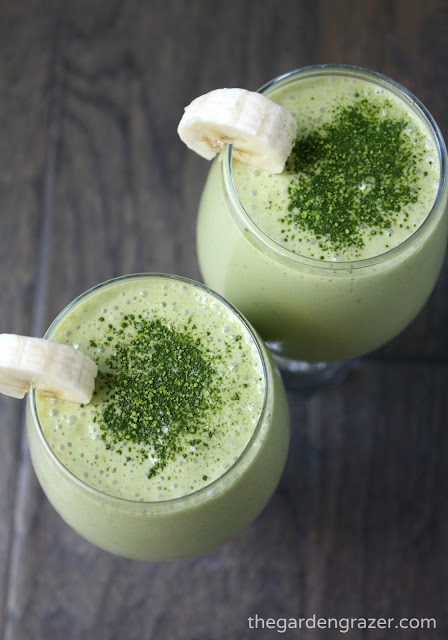 Vegan, gluten-free
Serves 2
Adapted from A Couple Cooks
Ingredients
14 oz. can light coconut milk
1 ripe banana
1 cup pineapple (fresh or frozen)
2-3 tsp. Encha organic matcha (latte grade)*
1 Tbsp. vanilla extract
2 Tbsp. agave (or maple syrup, honey, etc)
Small handful ice
Directions
Place all ingredients in a blender and blend until smooth.
Adjust sweetness by adding more agave if desired.

Disclosure: The Garden Grazer is a participant in the Amazon Services LLC Associates Program, an affiliate advertising program designed to provide a means for sites to earn fees by linking to amazon.com and affiliated sites. I only share things I LOVE and personally use! (There is no additional cost to you in clicking the affiliate link.)