Savory Vegan Black Bean Enchiladas with Avocado and a homemade enchilada sauce!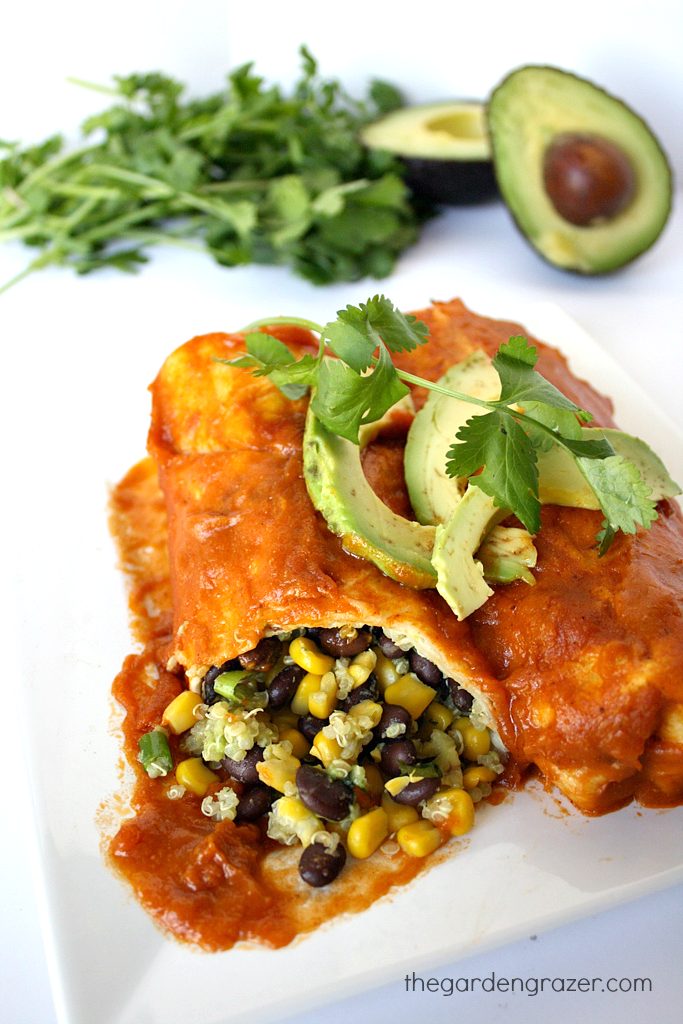 I'm so excited that I finally veganized our all-time favorite
Black Bean Spinach Enchiladas
! It posed a challenge since there was so much cheese, and I wanted to find a replacement other than soy cheese shreds (even though that works great too). So of course, creamy avocado came to mind and I also added quinoa for an extra protein/nutrient boost. And not wanting to miss out on a little cheesy flavor… I sprinkle nutritional yeast on top before serving – a great final touch!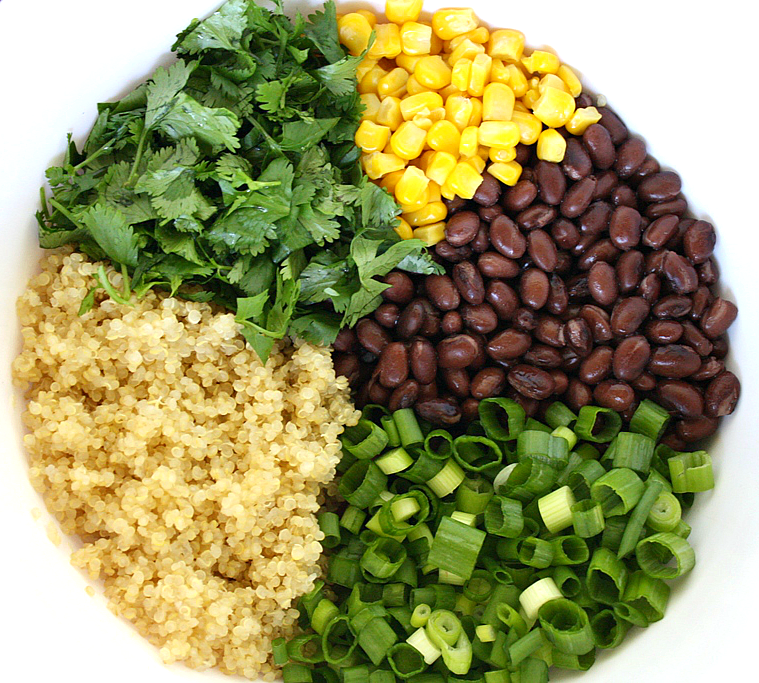 The sauce ingredients look long, but half are simply spices you can change up to your own liking. (Try ground chipotle for a smoky kick!) It's an easy, delicious sauce you'll want to eat with a spoon… I may or may not speak from experience 😉 Hope you give these a try!
Come join The Garden Grazer on Instagram 🍓 and share a pic if you make these! I love seeing what you guys cook up.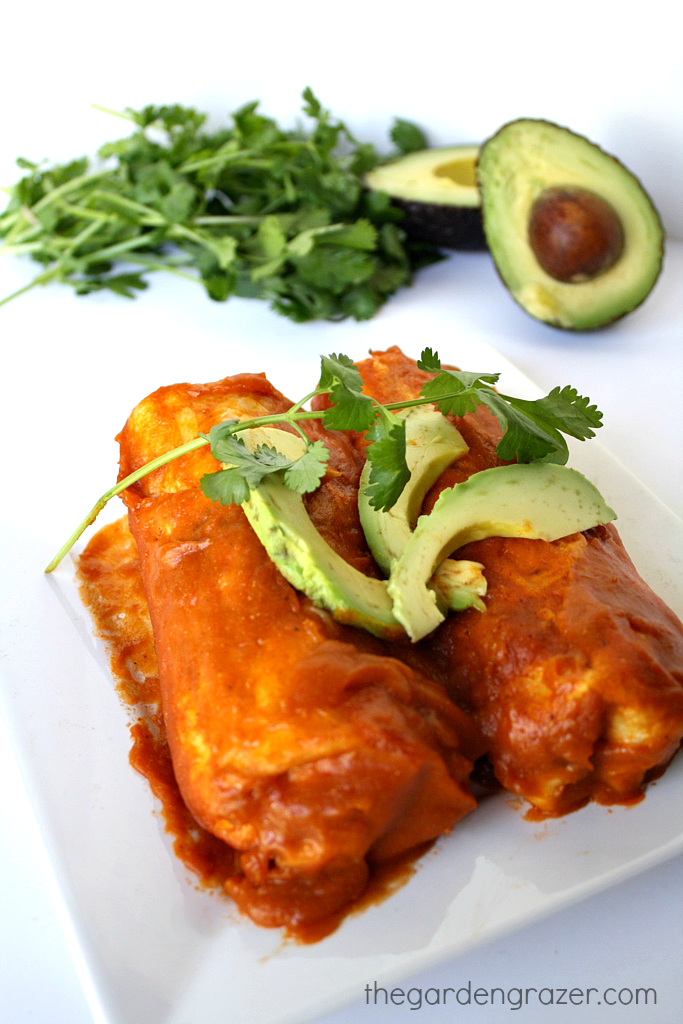 Vegan, gluten-free (with corn tortillas)
Ingredients
1/2 cup uncooked quinoa
2 small/medium avocados
15 oz. can black beans, rinsed and drained
1 1/2 cups corn (thawed, if frozen)
4-5 green onions, sliced
1/2 cup chopped cilantro
1 tsp. cumin
8 large tortillas (or about 10-12 corn tortillas)
Nutritional yeast for sprinkling (I use this brand)
Optional: lightly sauteed spinach
{For the sauce}
3 cups low sodium vegetable broth
1/4 cup tomato paste
1/4 cup all-purpose flour (I use gluten-free)
2 Tbsp. olive oil
2 tsp. cumin
1/2 tsp. smoked paprika
1/4 tsp. garlic powder
1/4 tsp. onion powder
1/4 tsp. chili powder
Salt/pepper to taste
Directions
Rinse and cook quinoa according to package directions, using 1 cup water.
Meanwhile, make the enchilada sauce: in a small bowl, add flour and spices. In a saucepan over medium heat, add olive oil. Once warm, add tomato paste and flour/spices. Cook 1 minute, whisking. Whisk in broth, and bring to a boil. Reduce heat to simmer, and cook until thickened, about 8 minutes. Salt/pepper to taste.
Meanwhile, dice the avocado, and slice green onions.
In a large bowl, add black beans, corn, green onions, cumin, and lightly sauteed spinach if using. Add cooked quinoa, and stir. Add avocado and lightly toss to combine.
Preheat oven to 375.
In a lightly sprayed 9×13 baking dish, pour a small amount of sauce to coat the bottom.
Evenly distribute the black bean/quinoa mixture to the center of each tortilla, roll up, and place seam side down in the dish. Pour remaining sauce over the enchiladas.
Bake about 25 minutes.
Optional: garnish with cilantro, green onions, or sprinkle nutritional yeast before serving.

{Printer Friendly Version}

Disclosure: The Garden Grazer is a participant in the Amazon Services LLC Associates Program, an affiliate advertising program designed to provide a means for sites to earn fees by linking to amazon.com and affiliated sites. I only share things I absolutely LOVE and personally use! (There is no additional cost to you in clicking the affiliate link.)