EASY, delicious 6-ingredient Asian Mushroom Rice with garlic, onion, and tamari! Can easily be made into a main dish with more veggies, edamame, tofu, tempeh. (Vegan, gluten-free, oil-free)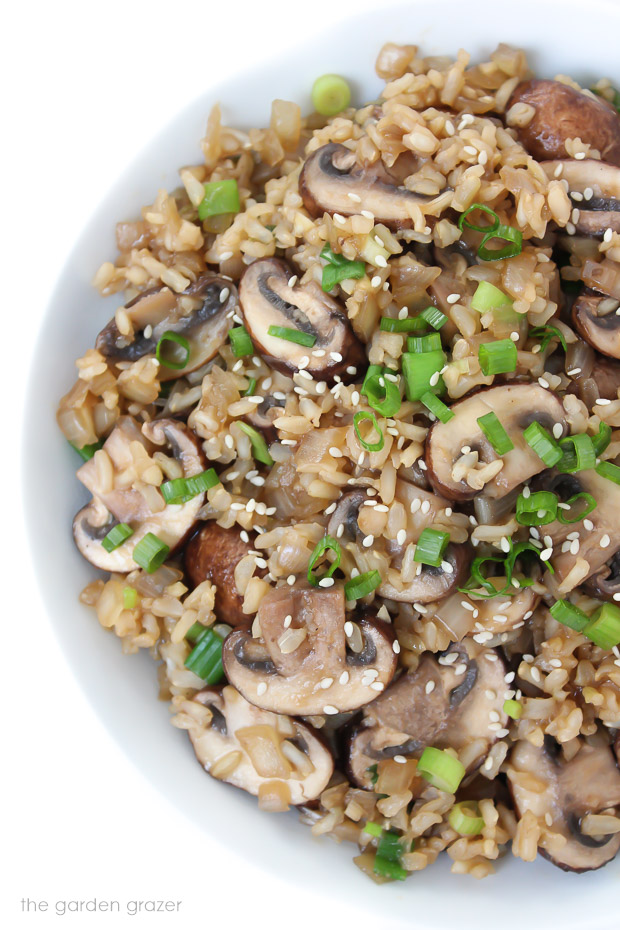 We LOVE this easy, 6 ingredient Asian-style mushroom rice! So simple but totally tasty and savory. I created it to be a side dish, however it could easily be morphed into a main dish by adding some extra veggies (asparagus and mung bean sprouts are phenomenal in this!), edamame, tempeh, tofu (like our favorite 
Asian Garlic Tofu
), etc. It's also great made with quinoa instead of rice. See the notes below the recipe for additional info and tips.
Come join The Garden Grazer on Instagram 🍓 and share a pic if you make or adapt this! I love seeing what you guys cook up.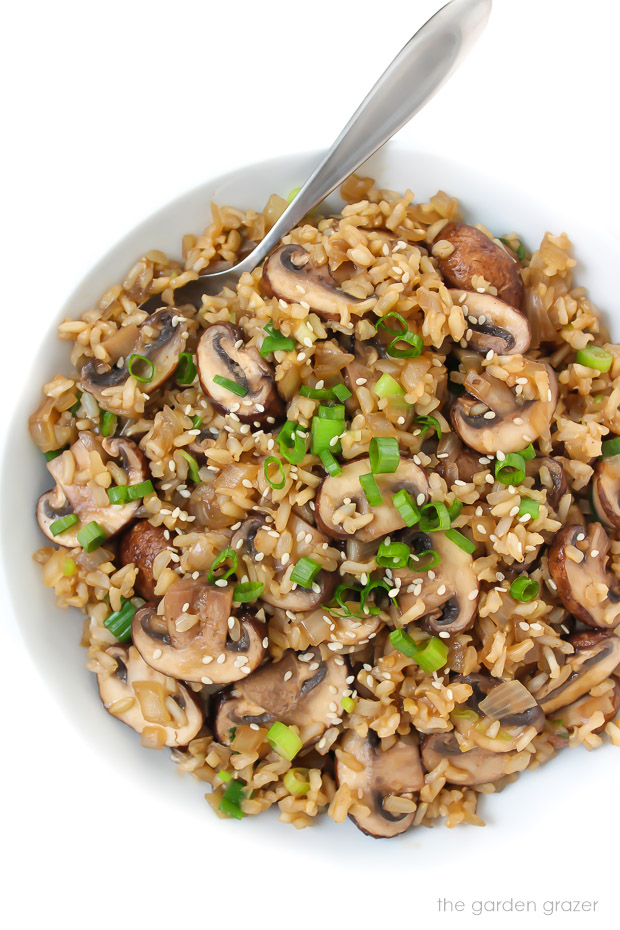 I also wanted to quickly mention this book I enjoyed that dives into the wonderful world of mushrooms. It's fun, informative, and easy to understand. Author Tero breaks down ten different mushrooms and how their incredible benefits can be a powerful tool in promoting whole body health. (With many fun facts and some vegan recipes included.) Continually amazed & grateful for mother nature's abundant, healing gifts. Definitely worth checking out!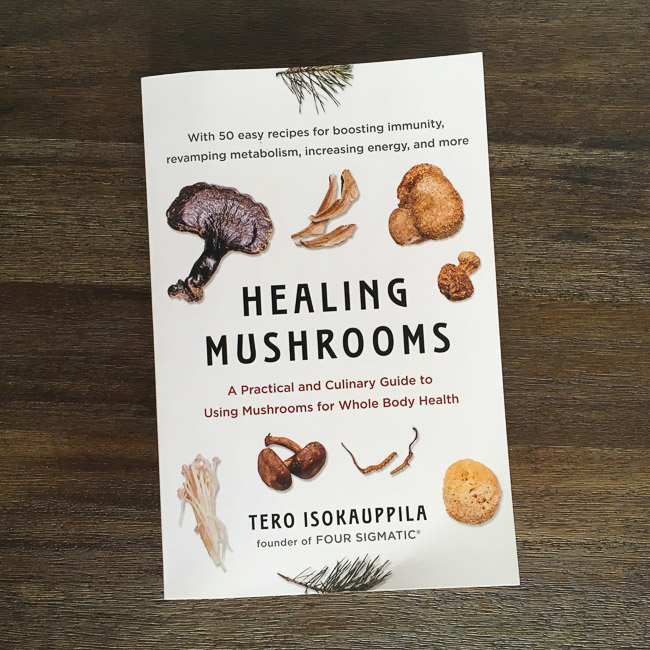 Vegan, gluten-free (with tamari), oil-free
Makes about 6 side servings
Ingredients
1 cup uncooked rice* (I use brown basmati)
1 lb. mushrooms (cremini, button, shiitake, oyster, etc.)
1 onion
2-3 cloves garlic
3 green onions
1 1/2 Tbsp. tamari/soy sauce, or more to taste
Optional: asparagus, mung bean sprouts, spinach (stir in during last few minutes of cooking), other veggies, sesame seeds for topping

Directions
Cook rice according to package instructions* (use veggie broth for more flavor if desired).
Meanwhile, finely dice onion. Slice mushrooms, not too thin, about 1/3-1/4 inch.
In a large skillet over med-high heat, saute onion for about 7-8 minutes. (I use water/veggie broth to saute.)
Add mushrooms and cook another 8 minutes.
Meanwhile, mince garlic and slice green onions.
When mushrooms are softened, add garlic and saute 1 minute.
Reduce heat to medium. Add cooked rice, green onions, and tamari/soy sauce.
Stir well and cook for about 5 minutes or until heated through. (Add spinach and/or mung bean sprouts during this step if using.)
Season to taste with more tamari/soy sauce if desired before serving.
*Notes: 
To make this even faster, rice can be cooked ahead of time and stored covered in the fridge until ready. (I love doing this!)
If your rice cooking time is longer (40-50 minutes), you may want to wait a bit before starting the rest of the dish so the rice finishes in time for when you need it.
You can also substitute quinoa for rice (for faster cooking time and a nutrition bump.)
I'm a huge mushroom lover so I often add even more mushrooms – closer to 20-24 oz. rather than 16 oz.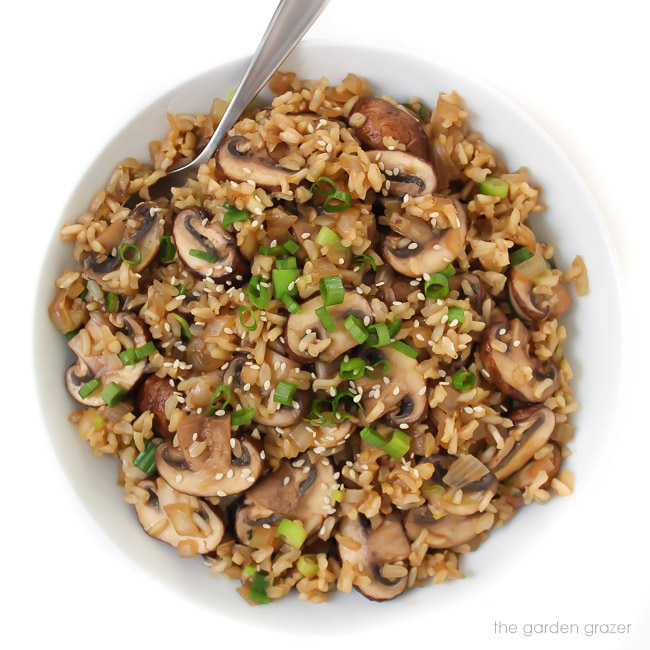 Disclosure: The Garden Grazer is a participant in the Amazon Services LLC Associates Program, an affiliate advertising program designed to provide a means for sites to earn fees by linking to amazon.com and affiliated sites. I only share things I absolutely LOVE and personally use! (There is no additional cost to you in clicking the affiliate link.)