Whether you are vegan, transitioning to plant-based, or just wanting to eat healthier, I think you will love these plant-filled, satisfying vegan meals & dinners.

They are some of our tried and true favorite recipes, enjoyed by kids and adults (both vegans and non-vegans alike).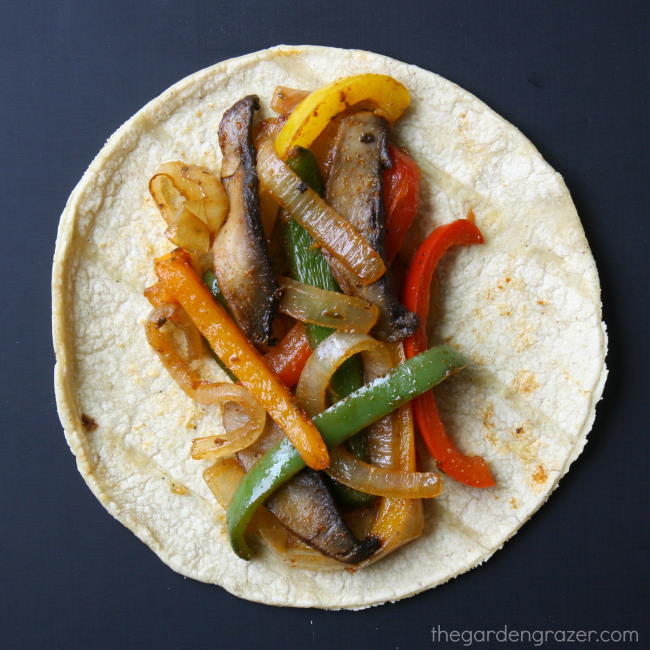 These 30-minute fajitas are a perfect family-friendly meal that everyone can also personalize with their own favorite fajita toppings.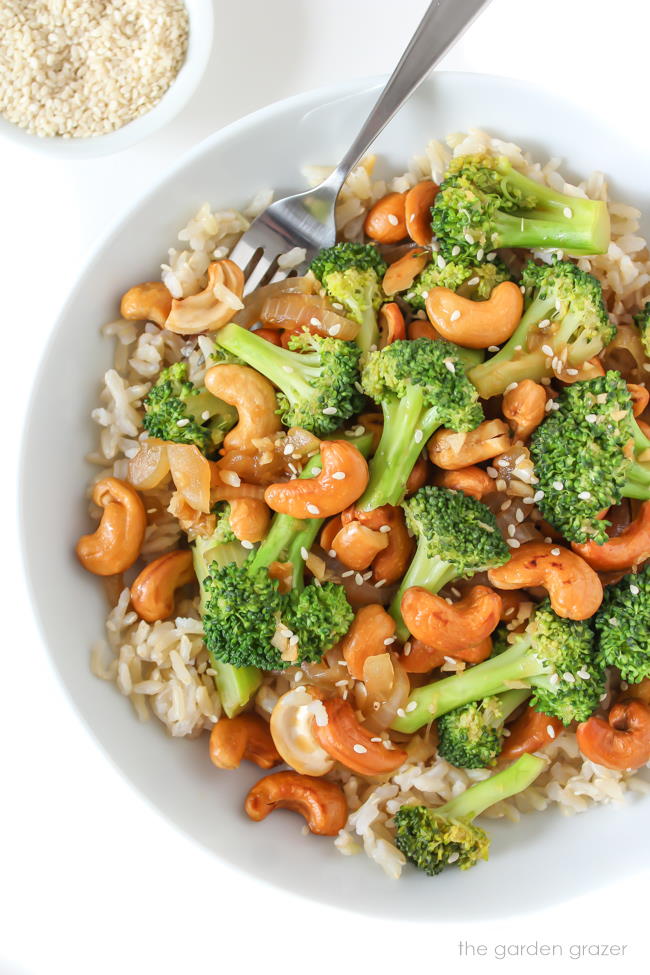 This easy lightened-up stir-fry makes a satisfying 30-minute weeknight meal! A healthier oil-free stir-fry with fresh flavors of garlic & ginger.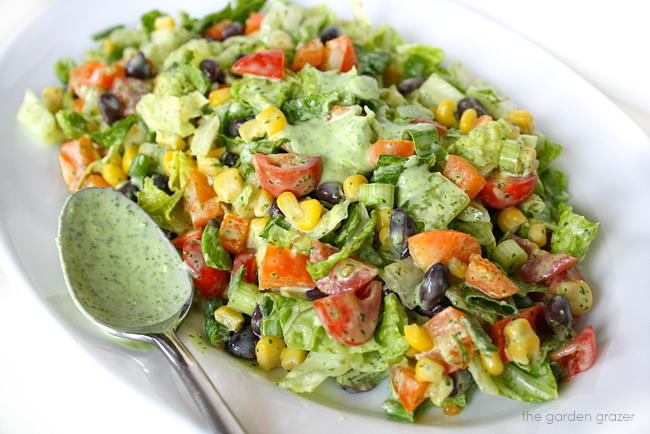 This is one of the most popular recipes on the site. (If you are a salad lover, also check out all salad recipes for more healthy, colorful options.)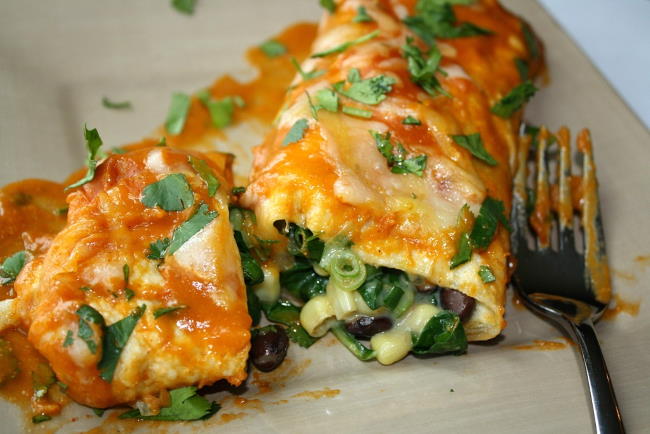 Our favorite enchiladas made with a delicious homemade sauce! Plus they are enjoyed by guests and company as well.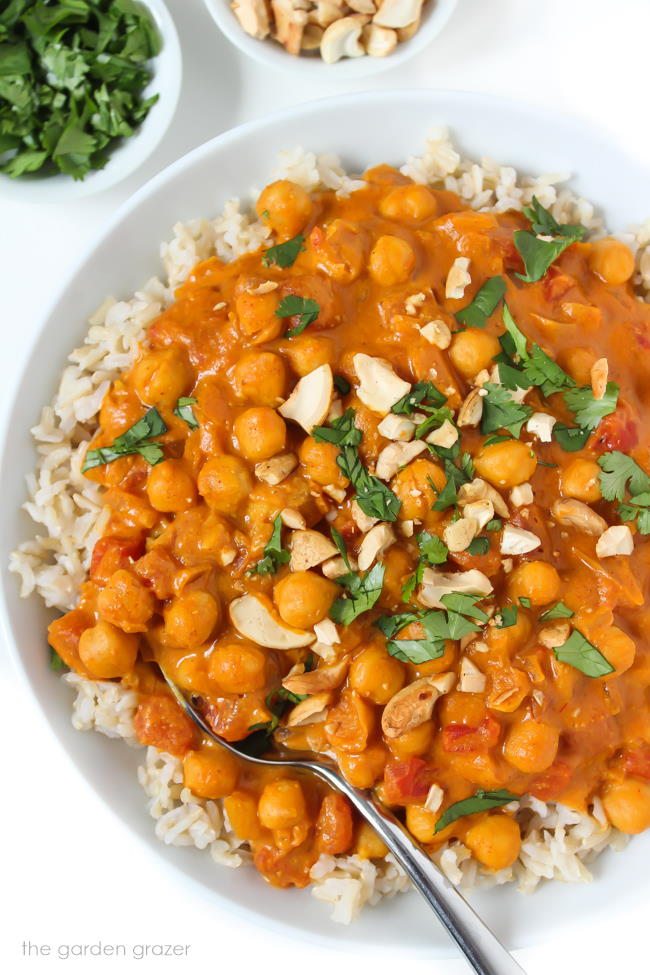 A healthier version of classic Butter Chicken - but made with whole food, plant-based ingredients! The rich, velvety sauce is ultra-creamy, super satisfying, and then packed with warm, savory flavor.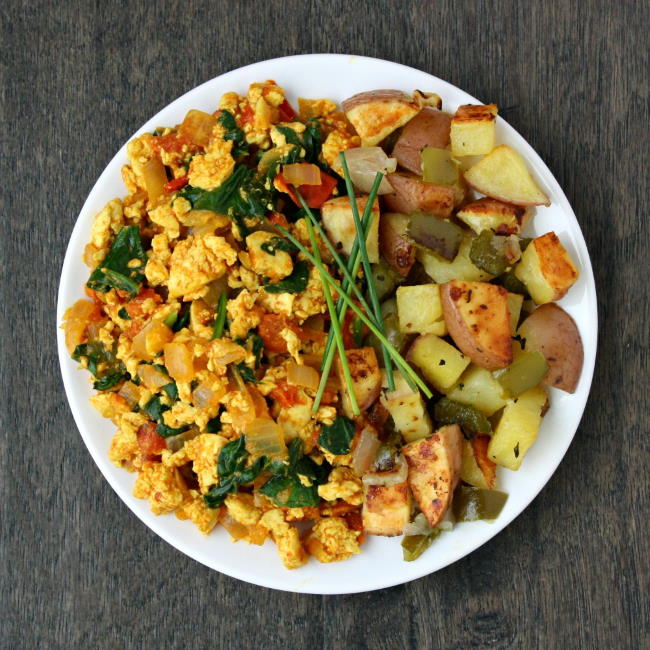 This is my favorite weekend breakfast, but it also makes a fantastic dinner, especially paired with easy, delicious Roasted Breakfast Potatoes.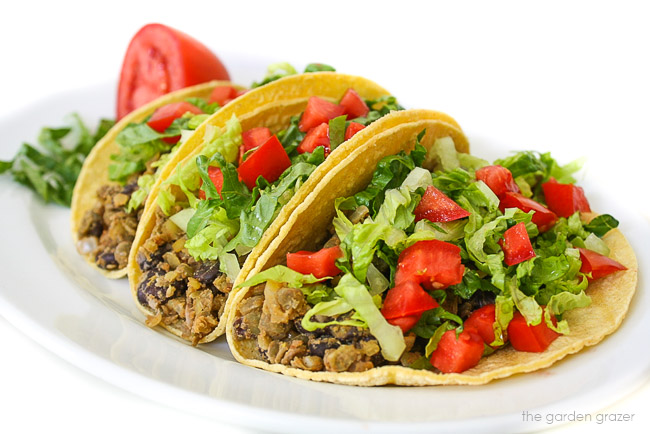 Satisfying, hearty lentil & black bean taco "meat". We also enjoy the filling on nachos, in burritos bowls, etc. (Or try these super quick Black Bean Tacos with Avocado Sauce instead.)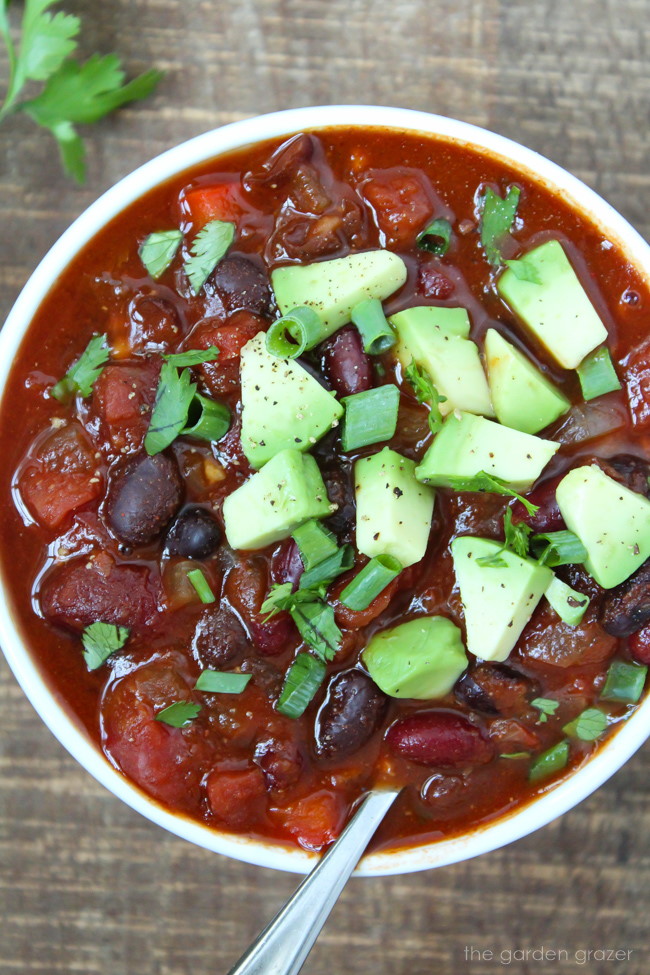 Chili is so comforting and crowd-pleasing, and this one only takes 30 minutes. (For a different version, also try this Sweet Potato Black Bean Chili.)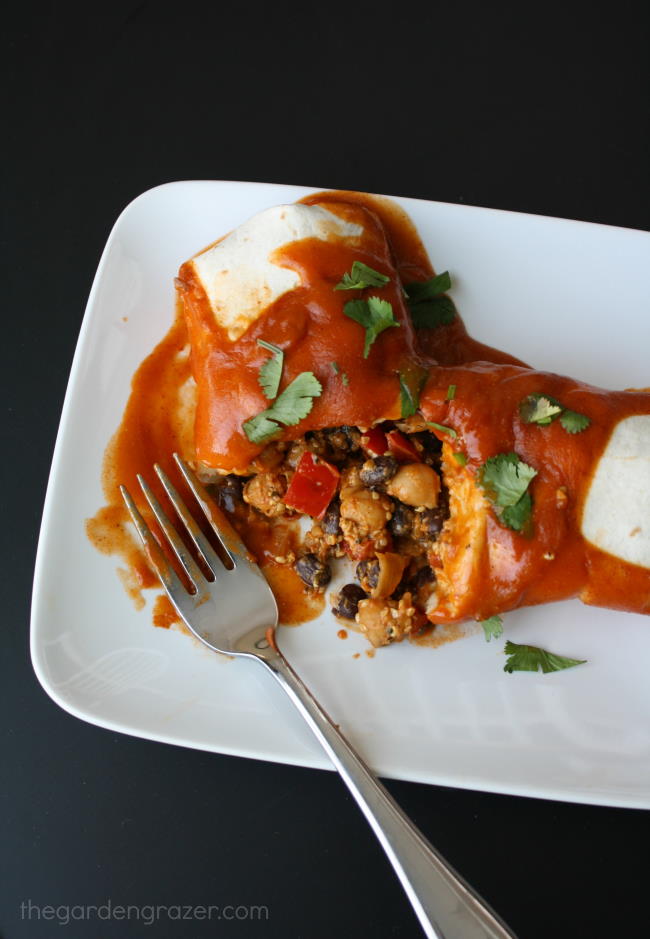 Where do vegans get their protein? These tasty enchiladas have over 20 grams of protein each!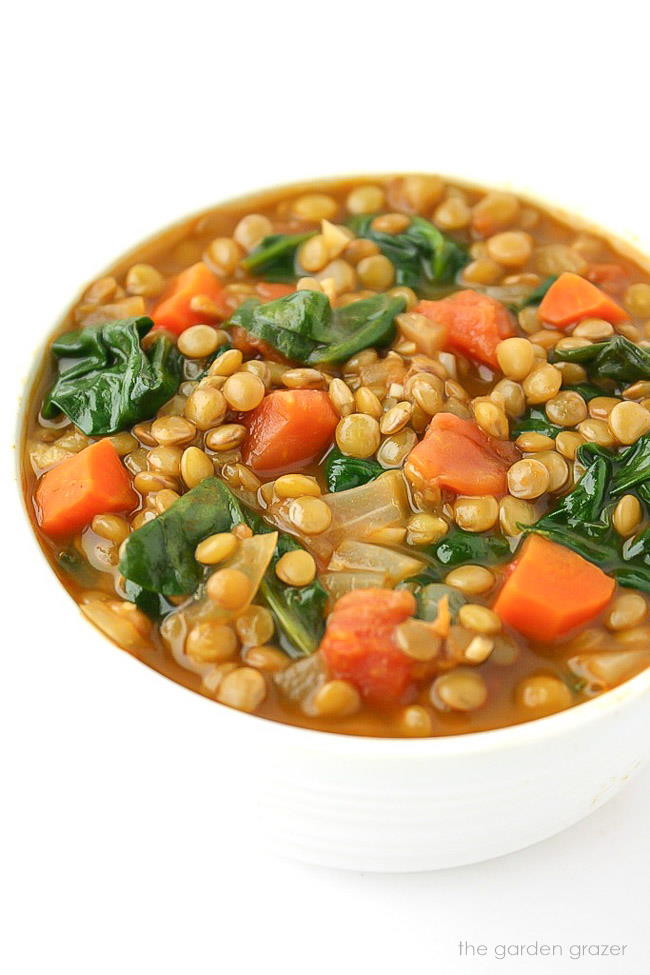 Lentils are packed with fiber, protein, and are budget-friendly. I make this soup (or variations like this Smoky Tomato Lentil Soup or Rustic Lentil & Potato Soup) at least once a month.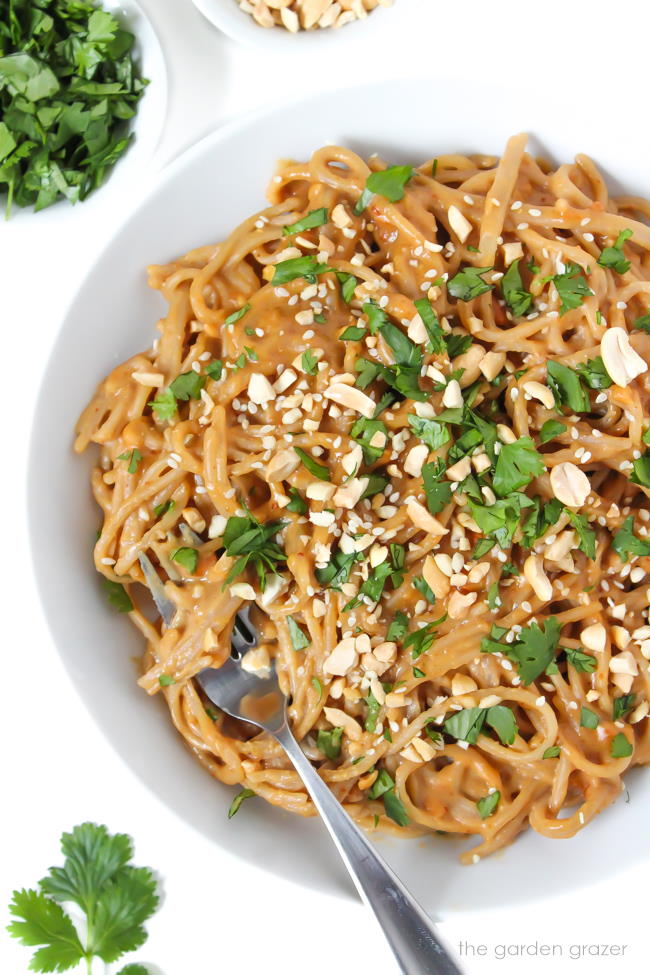 These creamy, flavorful Peanut Noodles are a satisfying, protein-packed meal. Plus they only take 20 minutes to assemble!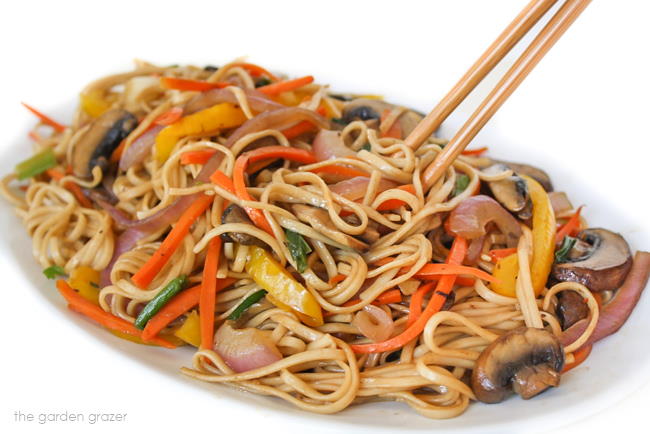 Easy 30-minute Vegetable Lo Mein with secret ingredient – hoisin sauce! We love this versatile, flavorful plant-based meal. Great for busy weeknights.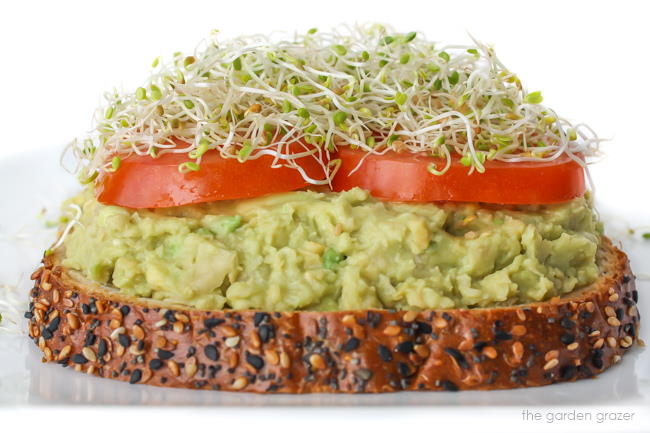 This is one of our go-to lunches, and it is also only 5 minutes of prep!
Want more inspiration? If you're enjoying these satisfying vegan meals, also check out the full archive of 75+ Easy Vegan Dinner Recipes!
Follow The Garden Grazer on Instagram, Pinterest, or Facebook for more updates.