Our favorite (quick & easy!) healthy vegan weeknight meals. Most are 30 minutes or less with minimal ingredients and effort, but packed with flavor!
Easy Vegan Meals
Our favorite quick and easy plant-based weeknight dinners! Most are 30 minutes or less with minimal ingredients and effort (but loaded with flavor.) Let's get to it!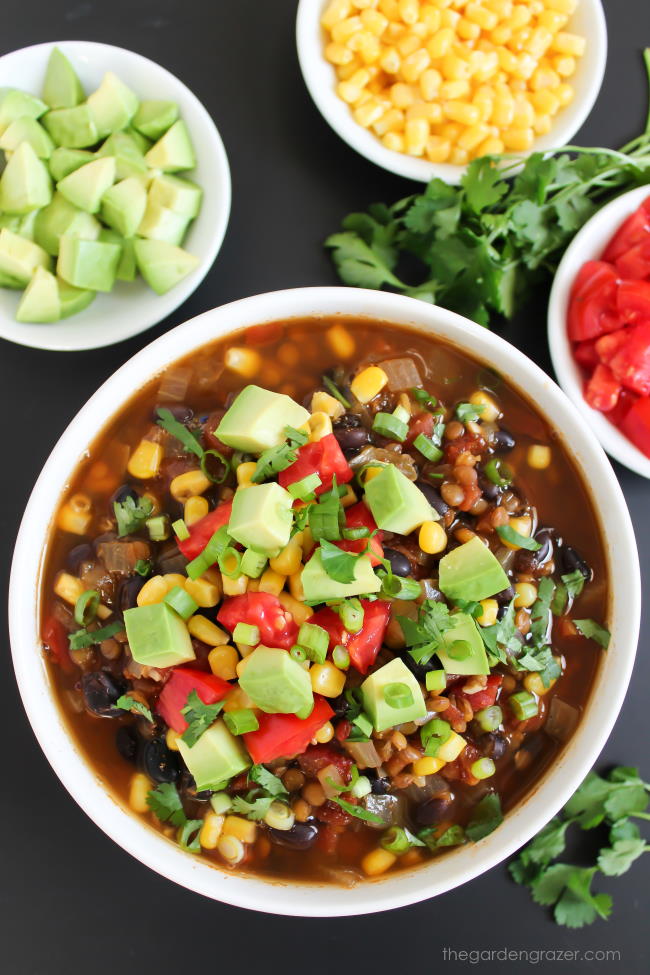 Hearty black beans and lentils join forces, making this a satisfying meal packed with delicious fiesta flavors. Great for family weeknight dinner - everyone can load it up with their favorite toppings!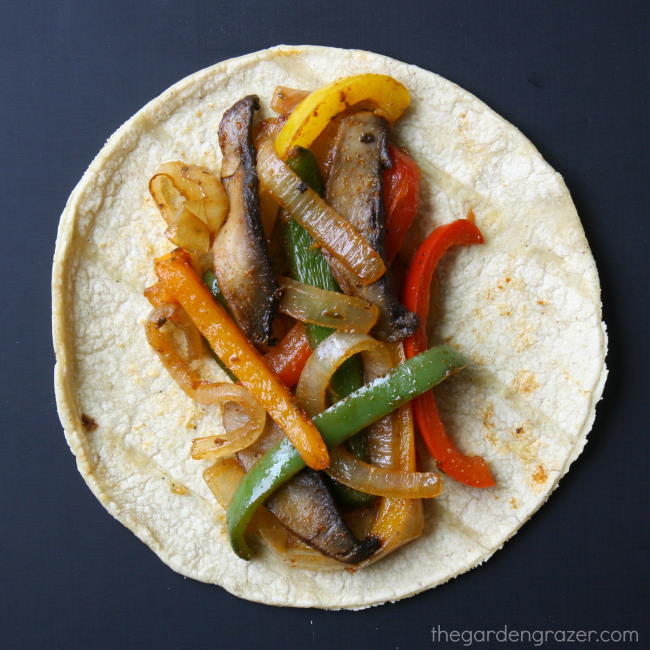 Another family-friendly meal that everyone can personalize their own with their favorite toppings.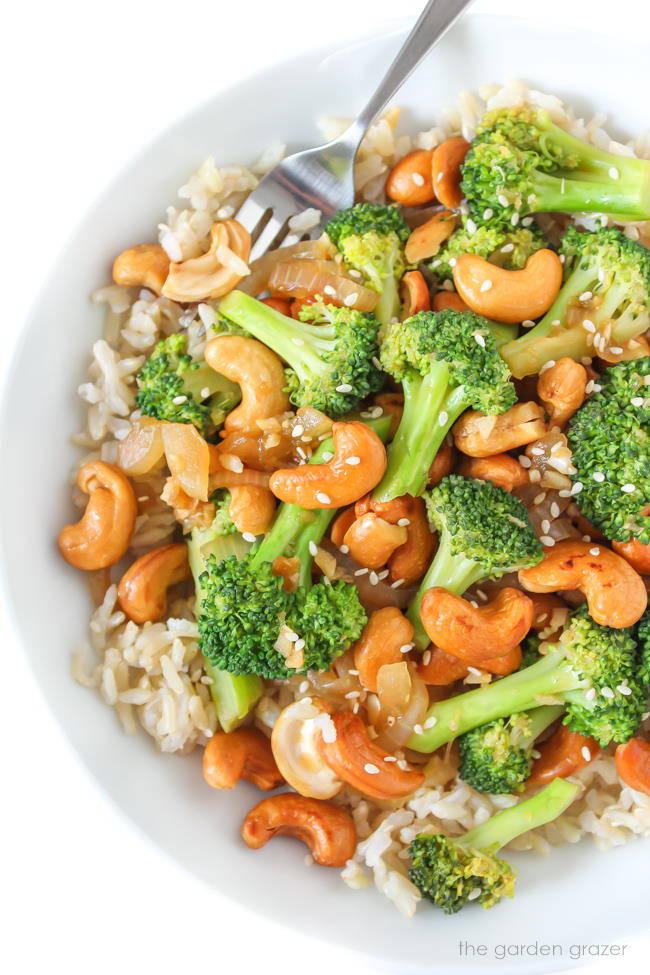 A super easy, lightened-up stir fry. Made with nutrient-packed broccoli, tamari coated cashews, and fresh flavors of garlic and ginger.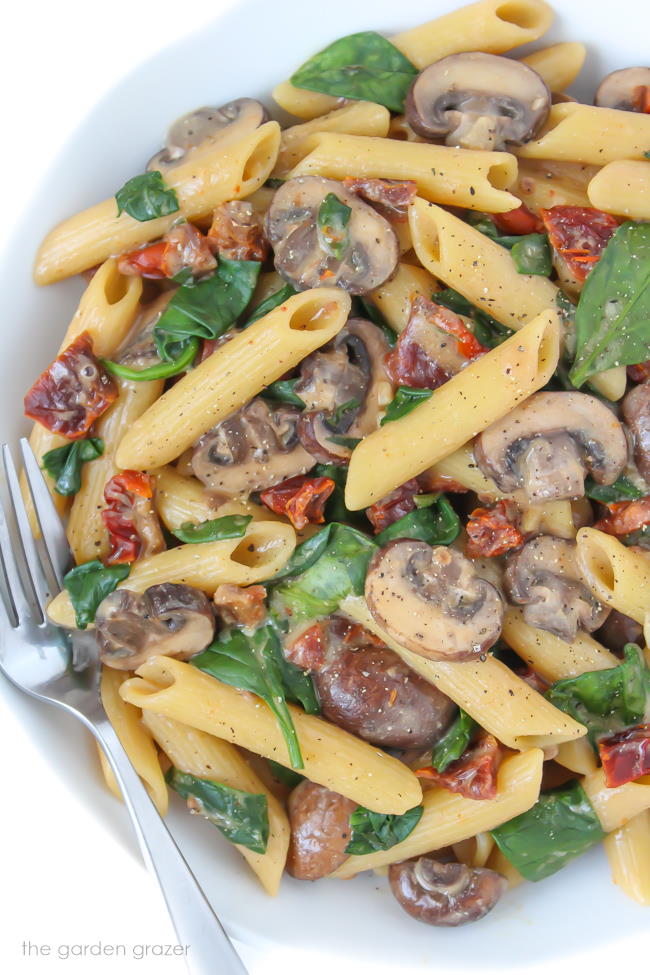 A deliciously creamy pasta with flavor-packed sun-dried tomatoes and hearty mushrooms. Cozy comfort in a bowl.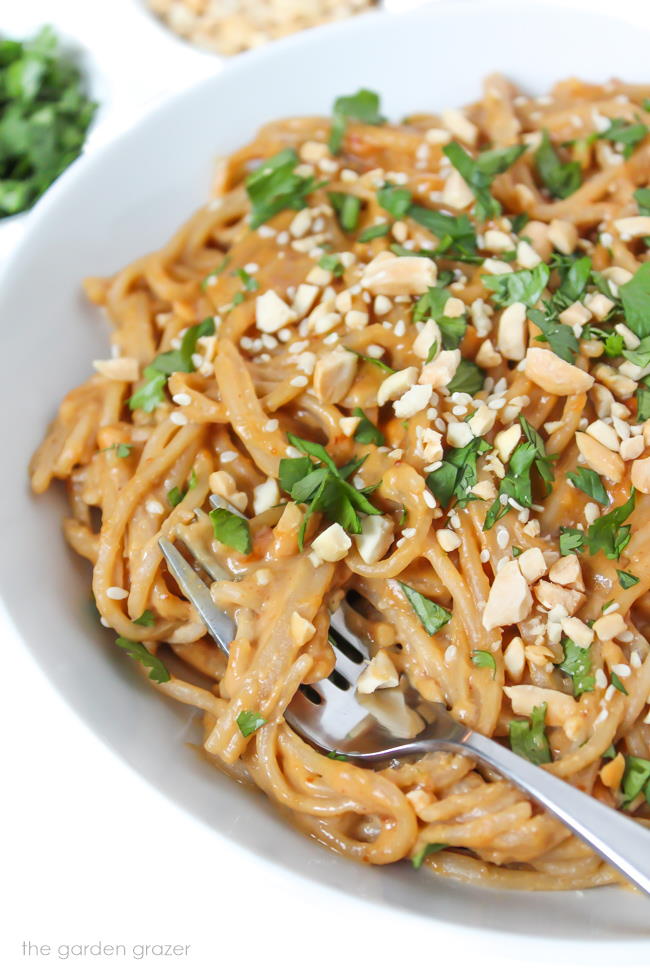 Make a batch of your favorite pasta and toss it with the most delicious Peanut Sauce! Only 20 minutes to make.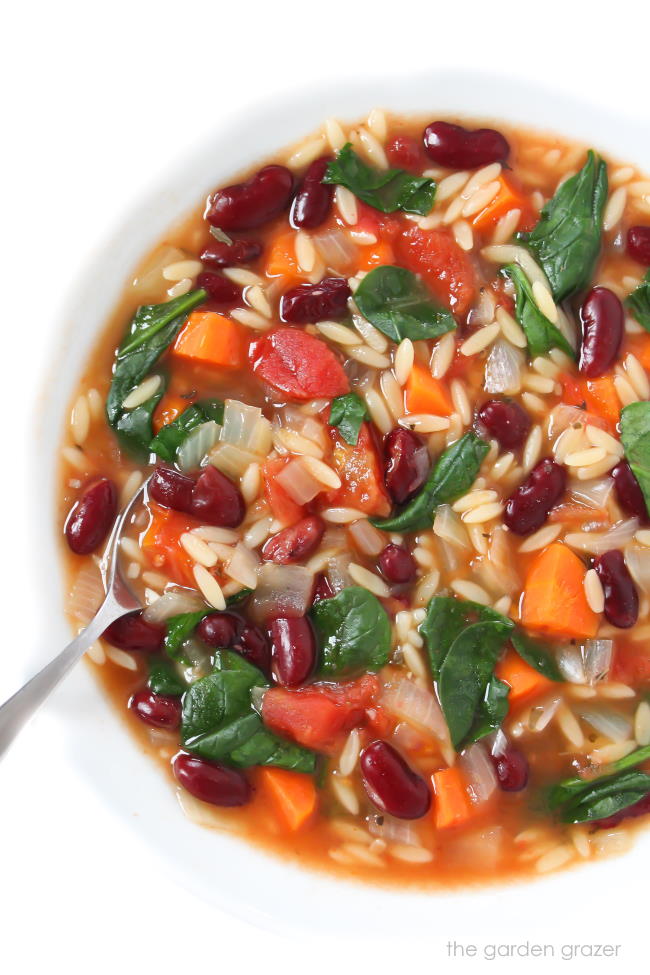 Just 1 pot, 10 ingredients, and 30 minutes between you and this easy, delicious orzo-filled goodness. We love this quick soup filled with pantry staples - a great meal when you're low on fresh produce. (It's similar to this easy Minestrone Soup that also takes just 30 minutes.)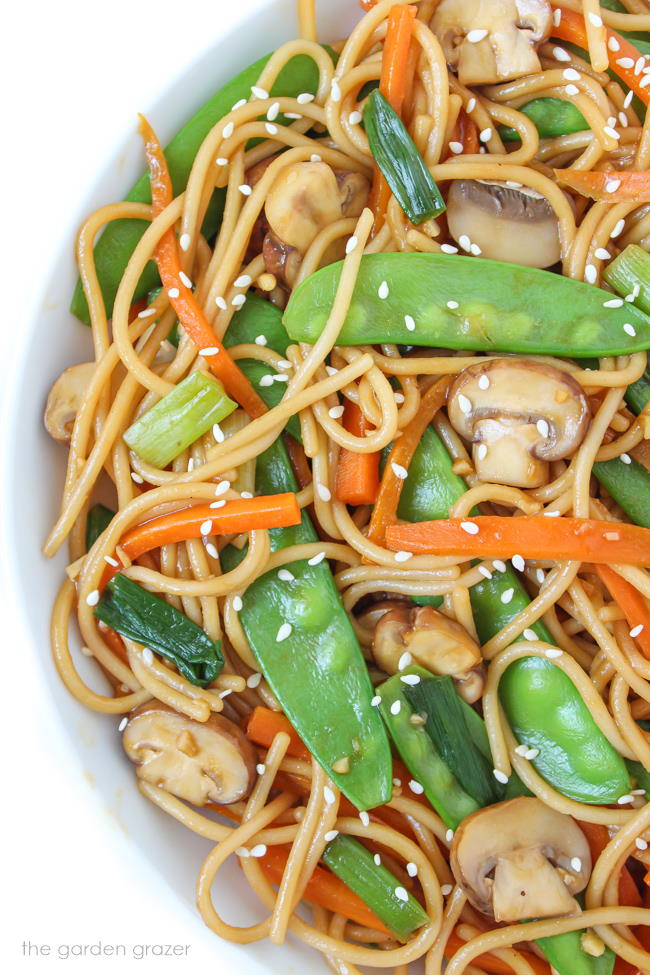 Spaghetti… with a fun Asian-inspired twist! Only 7 ingredients and super versatile. Toss in some tofu, tempeh, or edamame for an extra protein boost.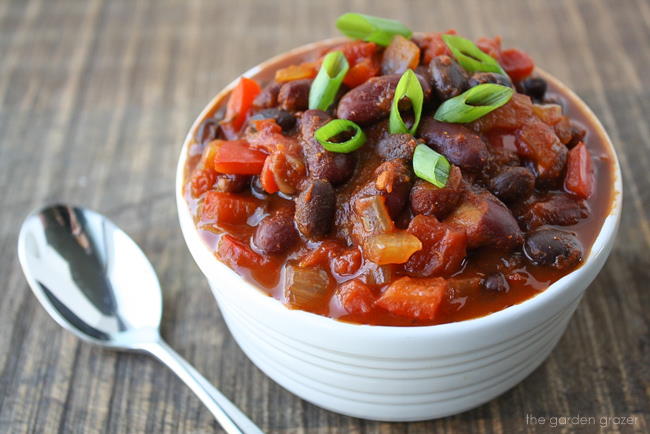 Got to love a warm, cozy chili on a cold, winter day. (This Sweet Potato Black Bean Chili topped with creamy avocado chunks is one of my favorites too.)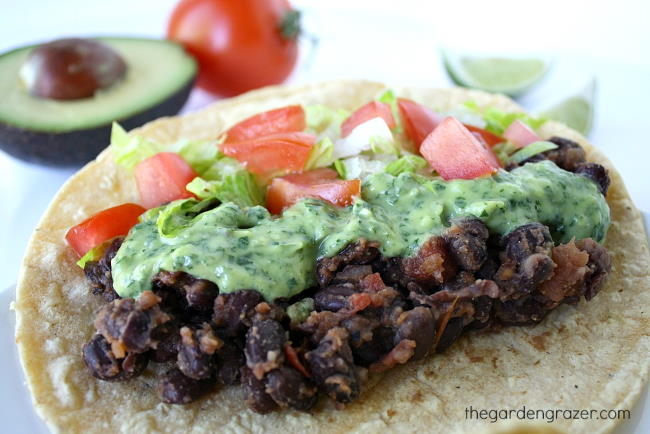 Ten minutes of prep and you can be happily chowing down on some tacos! (We dig these Black Bean Lentil Tacos too.)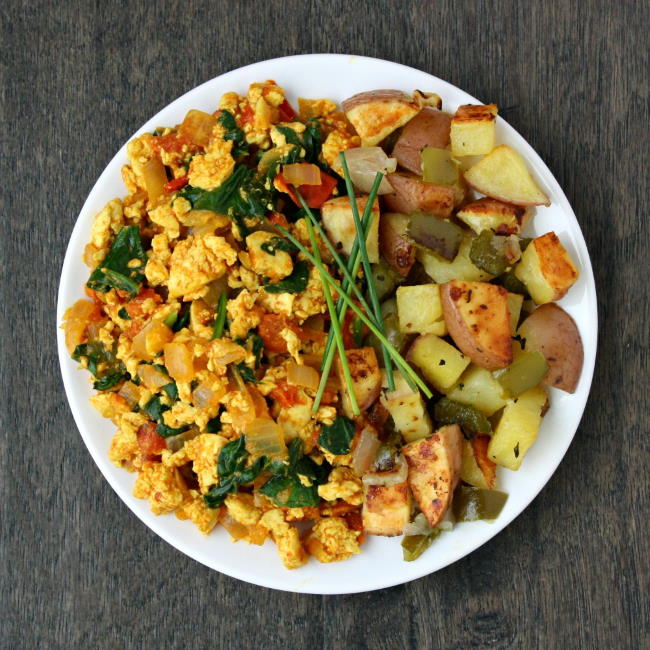 Breakfast for dinner. (Always a winner.) Serve this delicious scramble with some Roasted Homestyle Breakfast Potatoes, or put it in a bagel, sandwich, or wrap!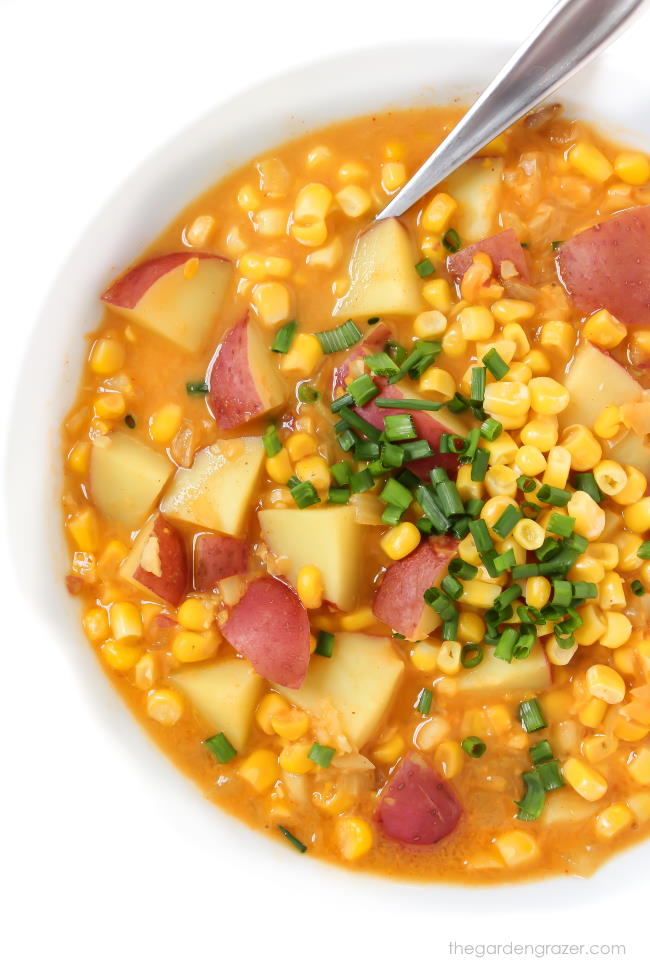 This is one of my husband's favorites - we love this creamy, cheesy, smoky corn chowder. Just 8 ingredients and super easy to assemble.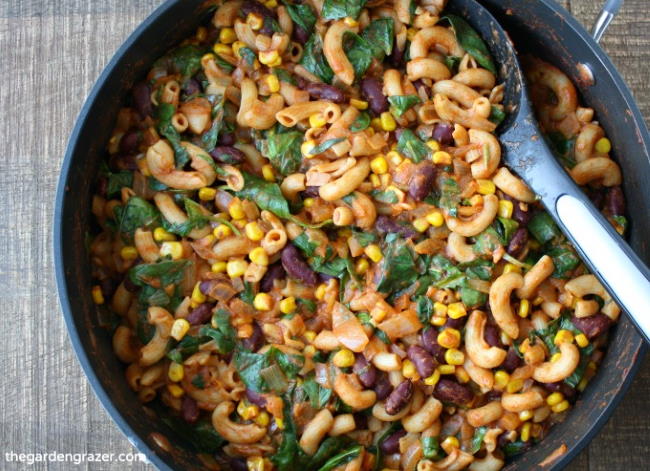 A 30-minute dinner with 8 simple ingredients. It's got it all - pasta, beans, & veggies in a tomato-cheesy sauce. Loved by kids and adults alike.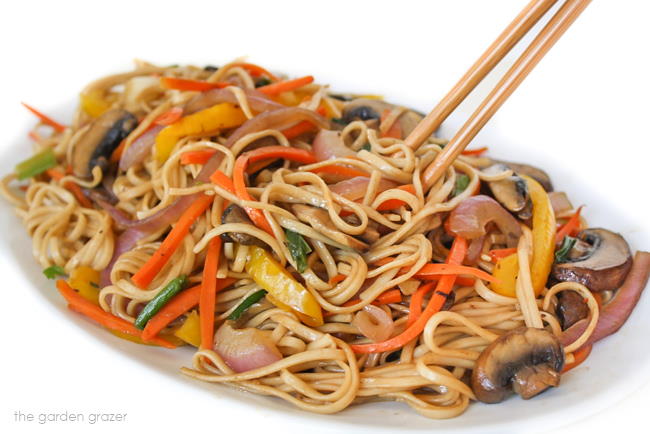 "Secret ingredient" hoisin sauce adds an unexpected, flavorful punch to this tasty make-at-home Asian-style takeout dish.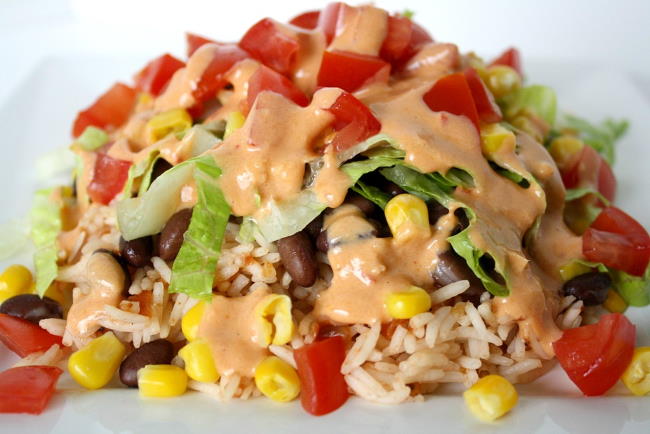 Not much beats an easy burrito bowl with all the fixings. I love adding a punch of flavor to the rice by mixing it with salsa.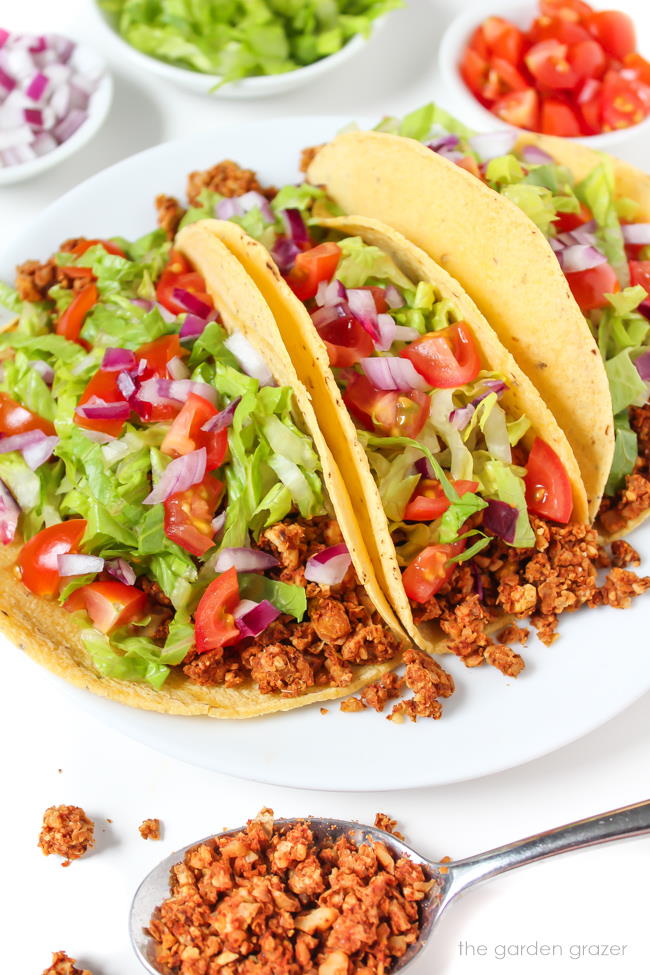 This easy, super healthy meat substitute is made with whole food, plant based ingredients and only takes 5 minutes of prep. (Plus they're much healthier than store-bought vegan beef crumbles.)
---
Come join The Garden Grazer on Instagram and share a photo if you make any of these easy vegan weeknight meals!