A wide variety of 110+Vegan Mexican-inspired recipes. From tacos, burritos, enchiladas, salads, salsa, sides, soup, and everything in between.

Enjoy the inspiration and come join The Garden Grazer on Instagram and share a photo if you make any of these!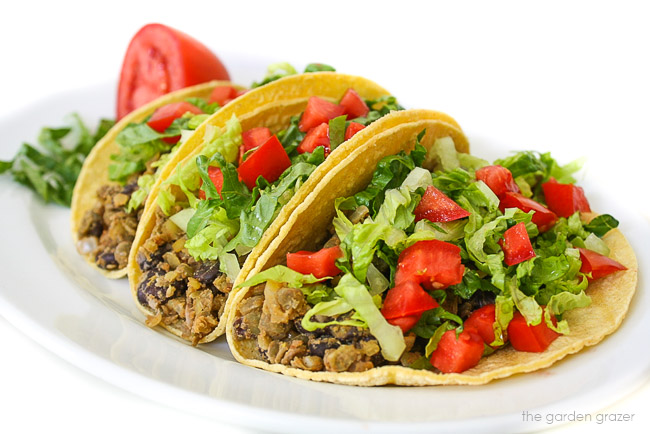 VEGAN TACO RECIPES
Black Bean Lentil Tacos (pictured above)
Black Bean Tacos with Avocado Cilantro Sauce
Double Decker Chickpea Tacos
Black Bean Tempeh Tacos
Ultimate Green Taco Wraps with Lentil-Walnut Taco Meat - Oh She Glows
Fresh Grilled Veggie Tacos - Edible Perspective
15 Minute Simple Vegan Tacos - Simple Vegan Blog
Falafel Tacos with Avocado Sriracha Cream - Pumpkin and Peanut Butter
Pinquito Bean and Quinoa Taco Filling - Fat Free Vegan Kitchen
Smoky Lentil and Sweet Potato Tacos - Vegan Richa
Jackfruit Tacos - Vegan Yoga Life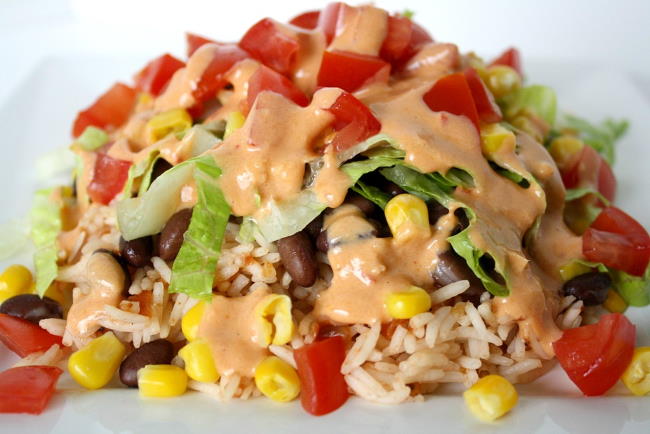 VEGAN BURRITOS & BURRITO BOWL RECIPES
Burrito Bowl with Creamy Chipotle Sauce
Quinoa Fajita Burritos
Mexican Sweet Potato Bowl with Cashew-Lime Cream
Avocado, Yellow Rice, and Roasted Chickpea Burrito - The Live-In Kitchen
Vegan Breakfast Burritos - Produce on Parade
Burritos with Spanish Rice and Black Beans - Fat Free Vegan Kitchen
Cauliflower Rice and Pinto Bean Vegan Burrito Bowl - Kalyn's Kitchen
The Ultimate Vegan Protein Burrito - Blissful Basil
Vegan Chickpea Burritos - Sweet C's Designs
Spicy Roasted Potato Burrito Bowl - Pumpkin and Peanut Butter
Mexican Mac Burrito with Red Sauce - Vegan Yack Attack
Smoky Black Bean Wraps with Parsley Chimichurri - Vegan Richa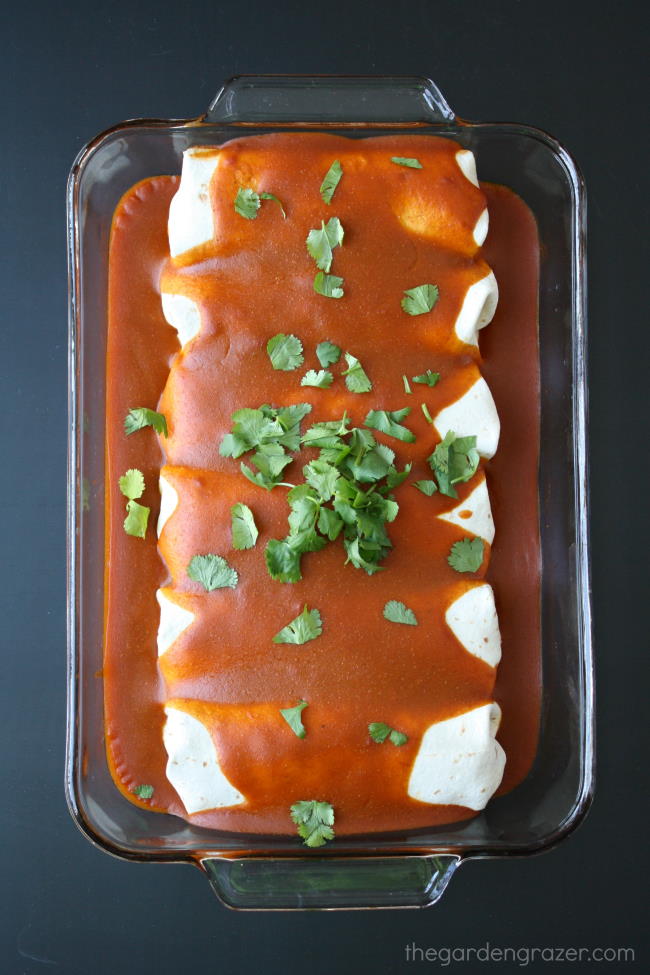 VEGAN ENCHILADA RECIPES
Protein Monster Vegan Enchiladas (with 20g protein each)
Black Bean Spinach Enchiladas with Homemade Sauce
White Bean Zucchini Enchiladas
Easy Vegan Bean Enchiladas
Vegan Green Enchiladas with White Beans
Black Bean Avocado Enchiladas with Homemade Sauce
Black Bean and Summer Squash Enchiladas - Fat Free Vegan Kitchen
Vegan Enchiladas with Cilantro Avocado Cream Sauce - Oh She Glows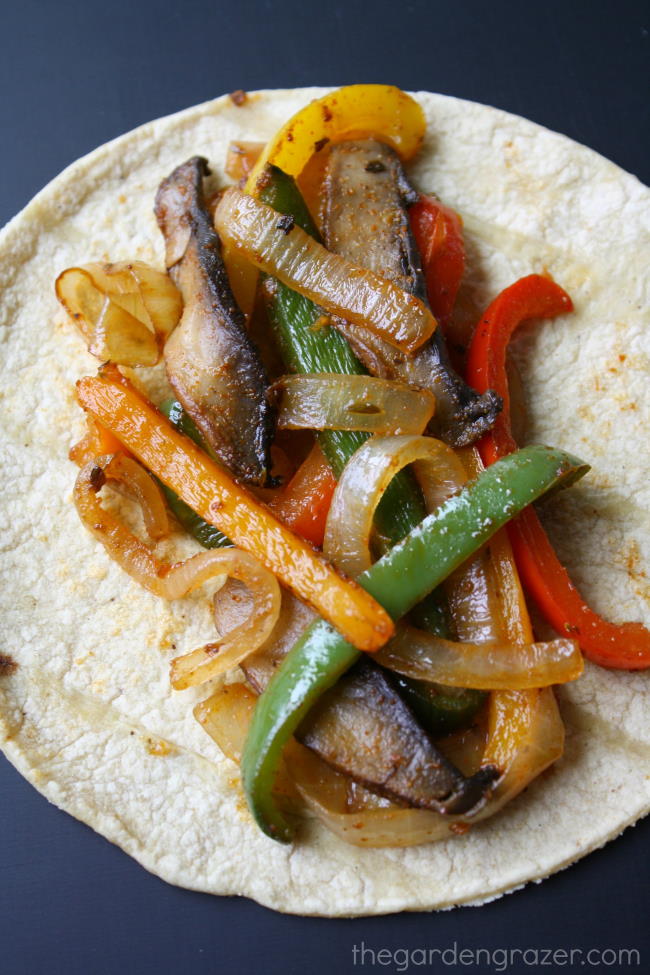 VEGAN FAJITA RECIPES
Portobello Fajitas
Corn and Black Bean Fajitas
Roasted Chickpea Fajitas with Cilantro Cashew Crema - Making Thyme for Health
Poblano and Portobello Fajitas - Minimalist Baker
Vegan Fajitas with Lentil-Walnut Meat - Oh She Glows
Jackfruit Fajitas with Avocado Cilantro Cream - Connoisseurus Veg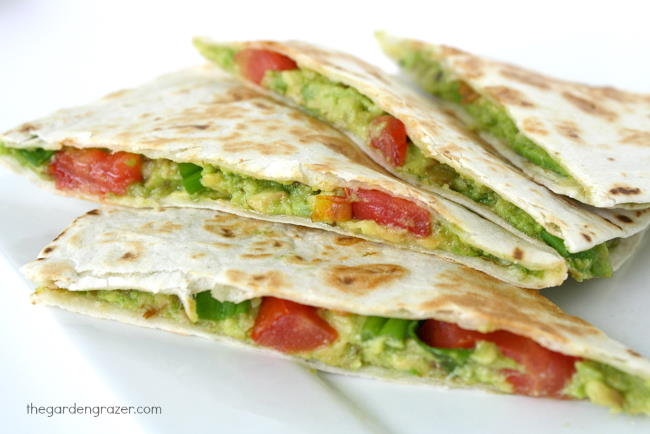 VEGAN NACHO & QUESADILLA RECIPES
Avocado Quesadillas
Roasted Sweet Potato and Bean Quesadillas - The Pretty Bee
Green Chile Enchilada Quesadillas - Fork and Beans
Loaded Veggie Nachos with Portabella Mushroom Meat - Oh My Veggies
Black Bean and Potato Nacho Plate - Oh She Glows
Loaded Nachos with Cashew Cheese and Maple-Chili Tempeh - One Ingredient Chef
Buffalo Chickpea Nachos - Vegan Yack Attack
Macho Mac and Cheese Nachos - Vegan Yack Attack
Sweet Potato Nachos - Garden Goddess Kitchen
Vegan Nachos For All - Healthy Happy Life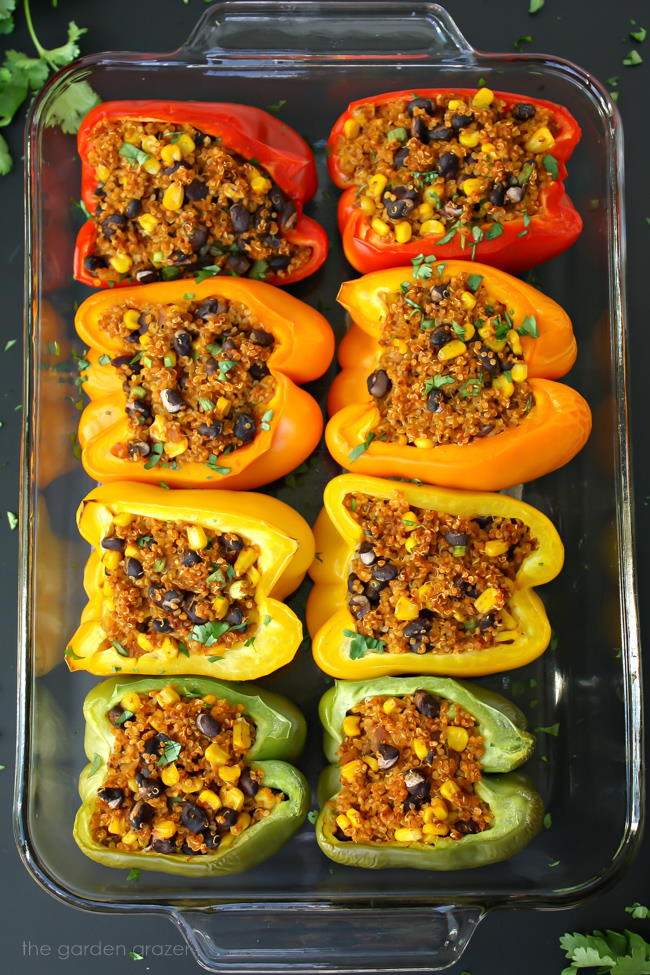 OTHER MEXICAN-STYLE VEGAN MAIN DISHES
Mexican Quinoa Stuffed Peppers
Southwestern Tofu Scramble
Mexican Fiesta Baked Potatoes
Bean Tostadas
Spicy Sofritas Veggie Bowls - Pinch of Yum
Mexican Grilled Polenta Pizza - Edible Perspective
One Pan Mexican Quinoa - Damn Delicious
Mexican Lasagna - Fat Free Vegan Kitchen
Mexican Pizza with Lime Crema - Vegan Richa
Tofu Tostadas - Two Peas & Their Pod
Tex-Mex Spaghetti Squash with Black Bean Guacamole - Oh She Glows
Vegan Spaghetti Squash and Black Bean Mexican Bowl - Kalyn's Kitchen
Roasted Bell Pepper Tostadas - Pinch of Yum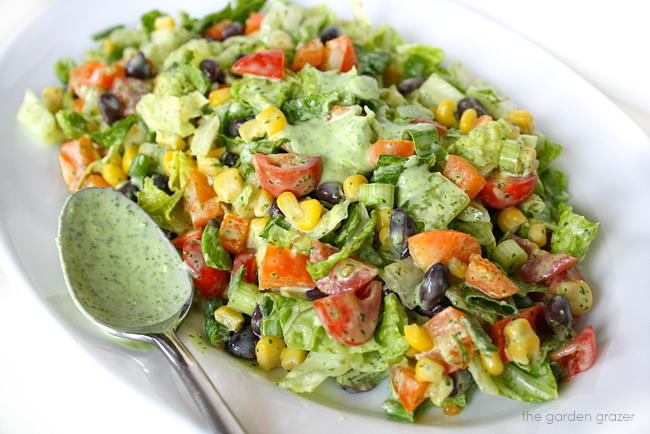 VEGAN MEXICAN SALAD RECIPES
Southwestern Chopped Salad with Creamy Cilantro-Lime Dressing
Vegan Taco Salad with Creamy Southwestern Dressing
Fiesta Bean Salad
Black Bean Lentil Salad with Cumin-Lime Dressing
Mexican Quinoa Salad
Healthy Texas Caviar
Southwestern Black Bean Salad with Citrus Dressing
The Ultimate Vegan Taco Salad - Oh My Veggies
Clean 3 Bean Salad with Cilantro Salsa Dressing - The Honour System
Quinoa Taco Salad - Gluten-Free Goddess
Pinto Bean Salad with Avocado, Tomatoes, Onion, & Cilantro - Kalyn's Kitchen
Layered Raw Taco Salad for Two - Oh She Glows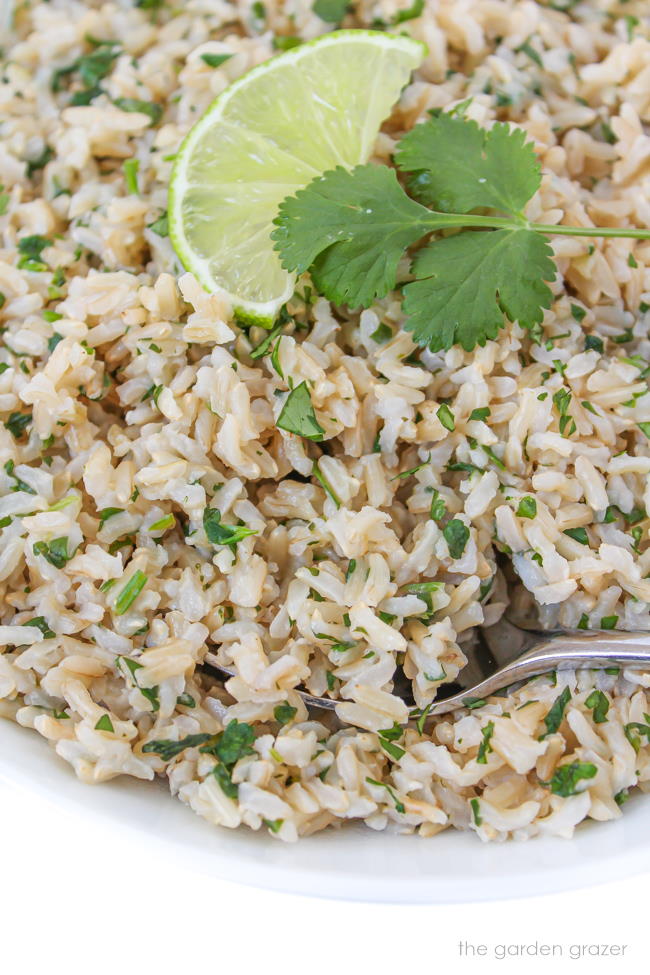 MEXICAN-STYLE SIDE DISH RECIPES
Cilantro Lime Brown Rice
Mexican Rice - Damn Delicious
Avocado Lime Rice - The Weary Chef
Slow Cooker Black Beans with Cilantro - Kalyn's Kitchen
Veggie-Packed Spanish Rice - Oh My Veggies
Sauteed Corn and Poblanos - Real Simple
Guacamole Rice - Foxes Love Lemons
Fiesta Lime Rice - Skinny Taste
Vegan Mexican Street Corn - A House in the Hills
Mexican Grilled Corn with Cilantro - Real Simple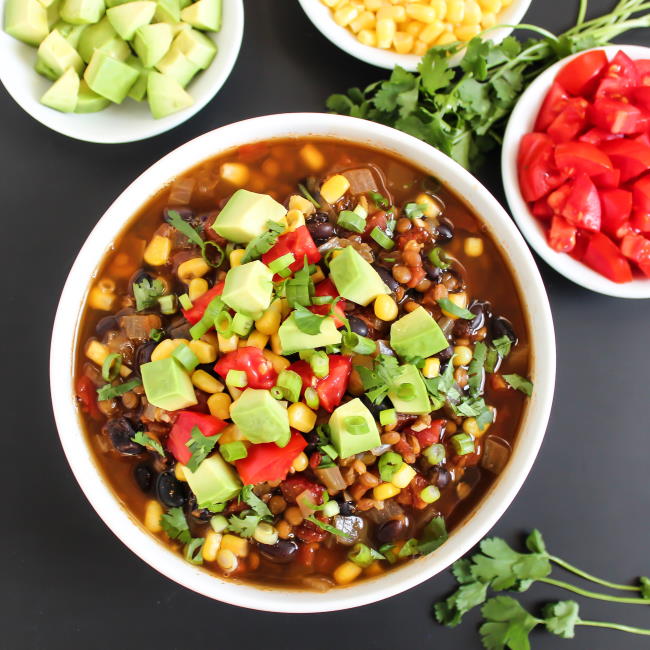 VEGAN SOUP RECIPES
Black Bean Lentil Taco Soup
Southwest Black Bean Soup
Mexican Ranchero Amaranth Stew - Making Thyme For Health
Smoky Refried Bean Soup - Fat Free Vegan Kitchen
Loaded Veggie Nacho Soup - Minimalist Baker
Super Boost Mexican Lentil Chili - Eat Healthy, Eat Happy
Mexican Red Lentil Stew - Budget Bytes
White Bean Avocado and Lime Soup - Making Thyme for Health
Spicy Black Bean Soup with Cilantro - Kalyn's Kitchen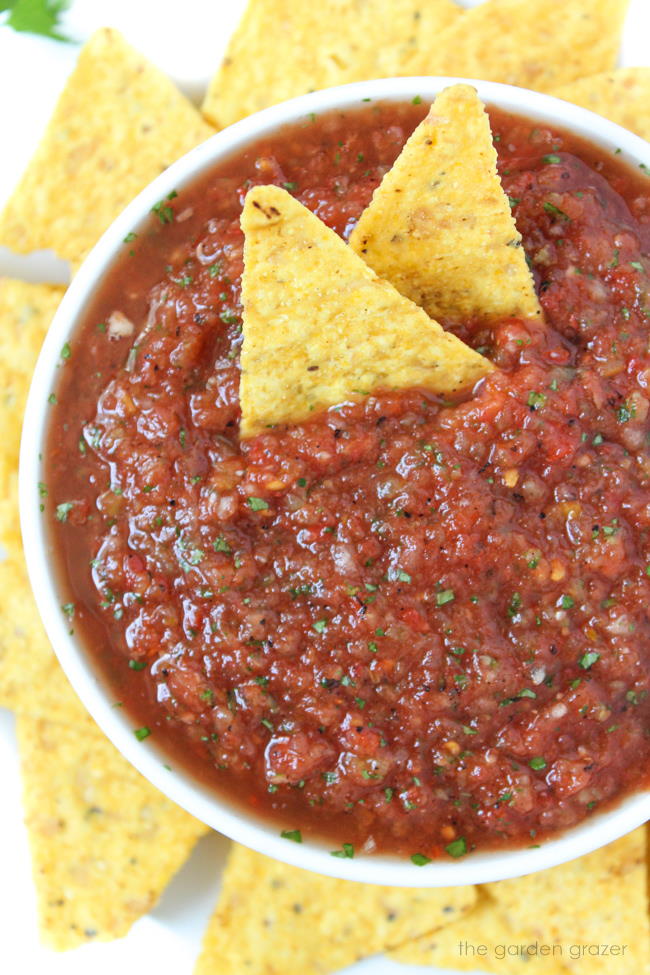 SALSA RECIPES
Restaurant-Style Blender Salsa
Pico de Gallo
Black Bean & Corn Salsa
Avocado Salsa - Cooking Classy
Sweet Corn Salsa - Namely Marly
Salsa Verde 3 Ways - Healthy Happy Life
5-Ingredient Mango Salsa - Gimme Some Oven
Perfect Grilled Corn Salsa - Minimalist Baker
DELICIOUS DIPS
Vegan Black Bean Queso Dip
Black Bean Avocado Dip
Vegan 7-Layer Mexican Dip - Minimalist Baker
Guacamole - Cooking Classy
Vegan Chili Cheese Dip - Delish Knowledge
7-Layer Dip - One Ingredient Chef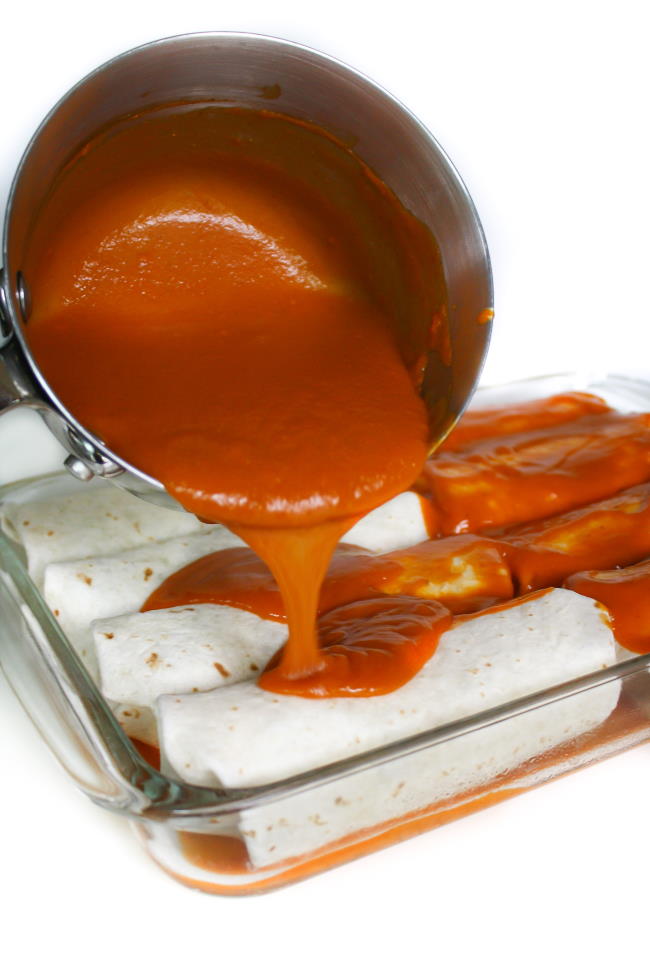 FLAVOR-PACKED SAUCES
Homemade Enchilada Sauce
Creamy Chipotle Sauce
Avocado Cilantro Sauce
Vegan Mexican Cheese - 3 Ways - Minimalist Baker
Holy Moly Spicy Chipotle Dressing - Fat Free Vegan Kitchen
Easy Enchilada Sauce - Edible Perspective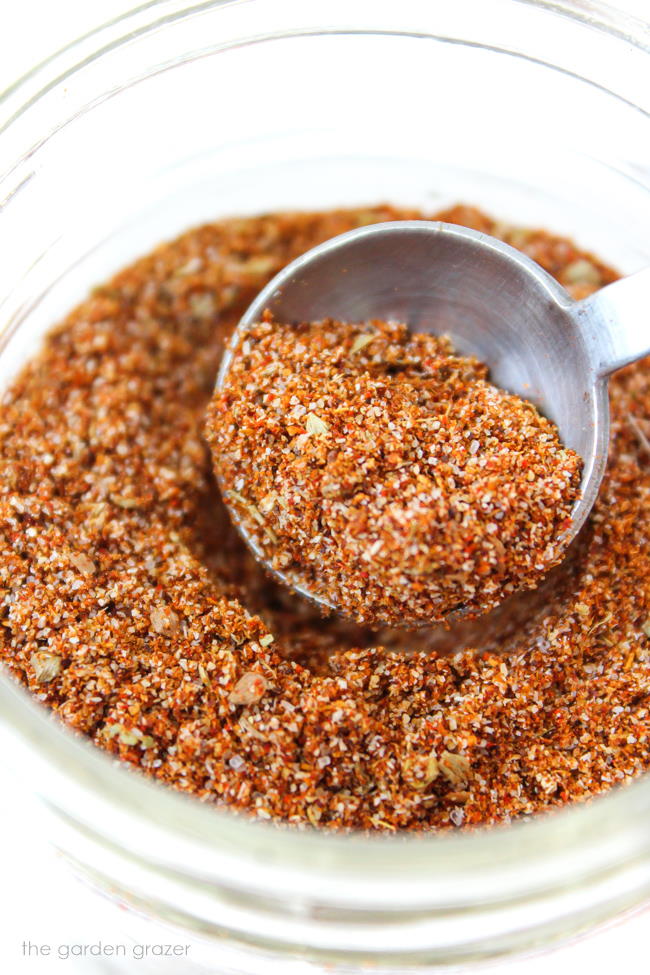 HOMEMADE BASICS
Homemade Taco Seasoning
Flour Tortillas - The Fig Tree
Homemade Corn Tortillas - Simply Recipes
Vegan Refried Beans - The Honour System
Keep the fiesta going with these 30 Vegan Enchilada Recipes!