Vegan Salad Recipes
Sharing 12 of our favorite healthy vegan salad recipes! You'll find something for everyone with a variety of chopped salad, bean salad, pasta salad, quinoa salad, etc.

They're all plant-based, plus have simple, homemade dressings with tons of flavor.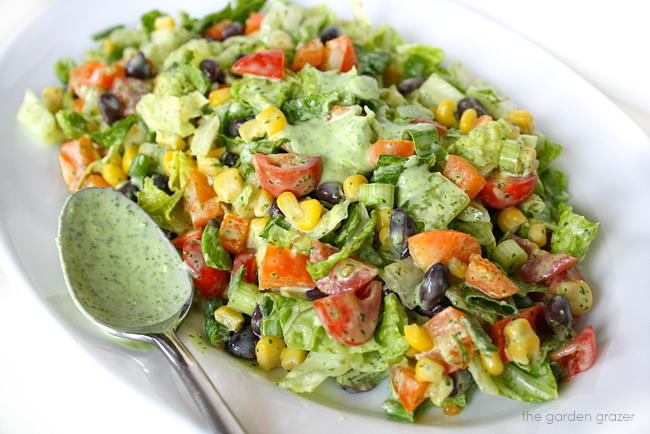 My all-time favorite salad! (And a reader favorite as well.)

"Oh my goodness. I just made this tonight. It was incredible! One of my guests said "I want to marry this salad." Well put. We are all raving. This will be my go-to salad for guests. Beautiful and delicious." -Debbie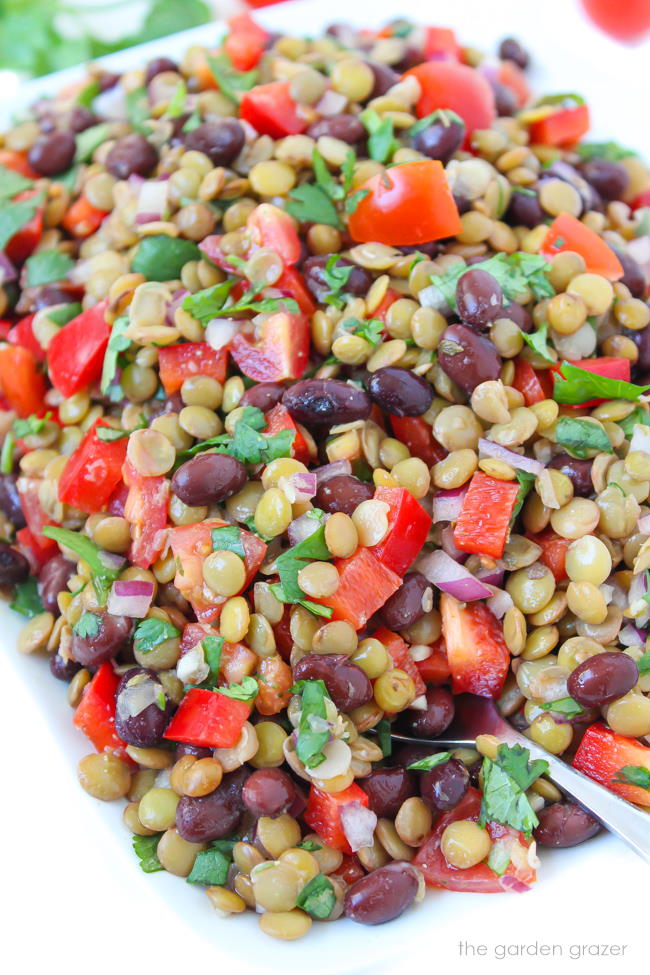 Protein-packed salad that's awesome for packed lunches, picnics, potlucks, etc.

"This is a very tasty recipe. A great side dish, we also enjoyed it as a snack with tortilla chips, so yummy. Thank you." - Anonymous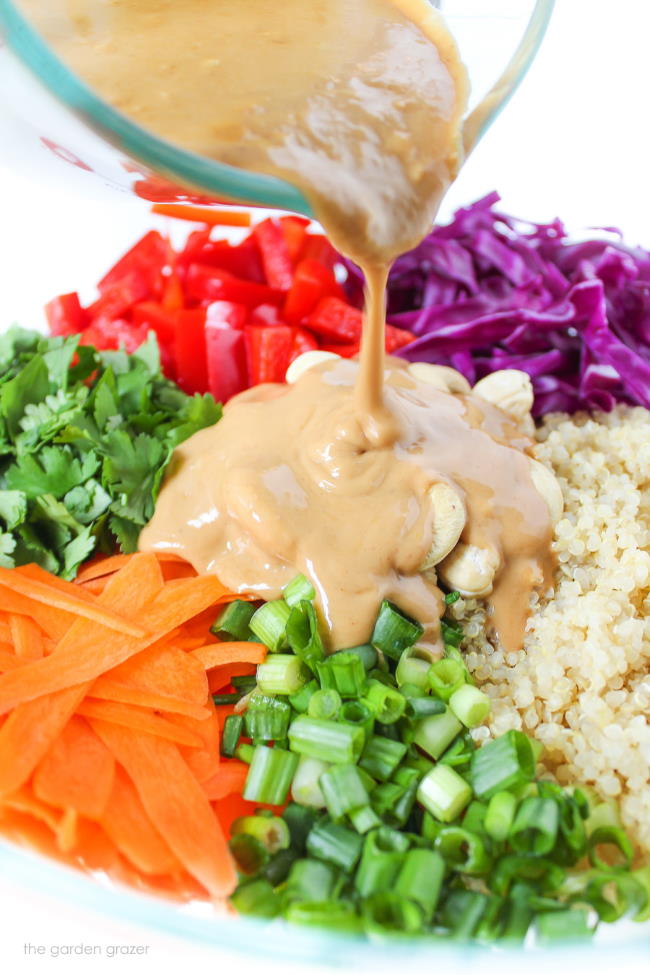 Colorful, crunchy Thai Quinoa Salad tossed in the most delicious garlic-ginger peanut sauce!

"I made this for a family gathering. It was so delicious! Loved it!! It was devoured, I'll definitely be making this again." -Kat

"I made this today for lunch for my husband and myself and wow! It was delicious. I added edamame to my serving and my husband ate his in lettuce wraps. So good!!" -Lisa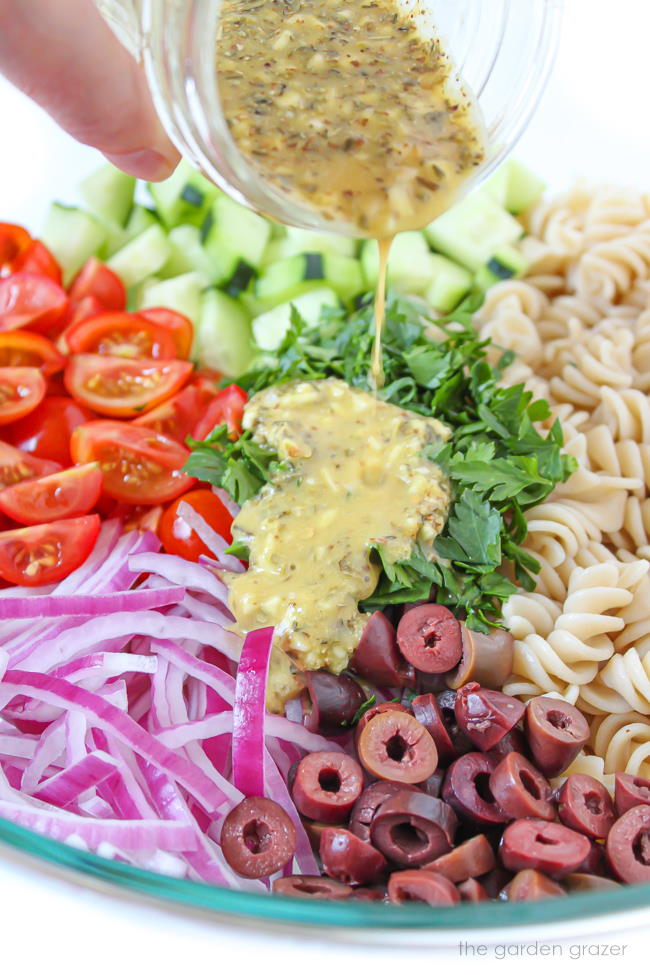 This Italian-style Pasta Salad combines curly pasta, crunchy vegetables, and fresh herbs... all tossed in a zesty oil-free Italian-inspired dressing. Great make-ahead dish for lunches, picnics, potlucks, etc.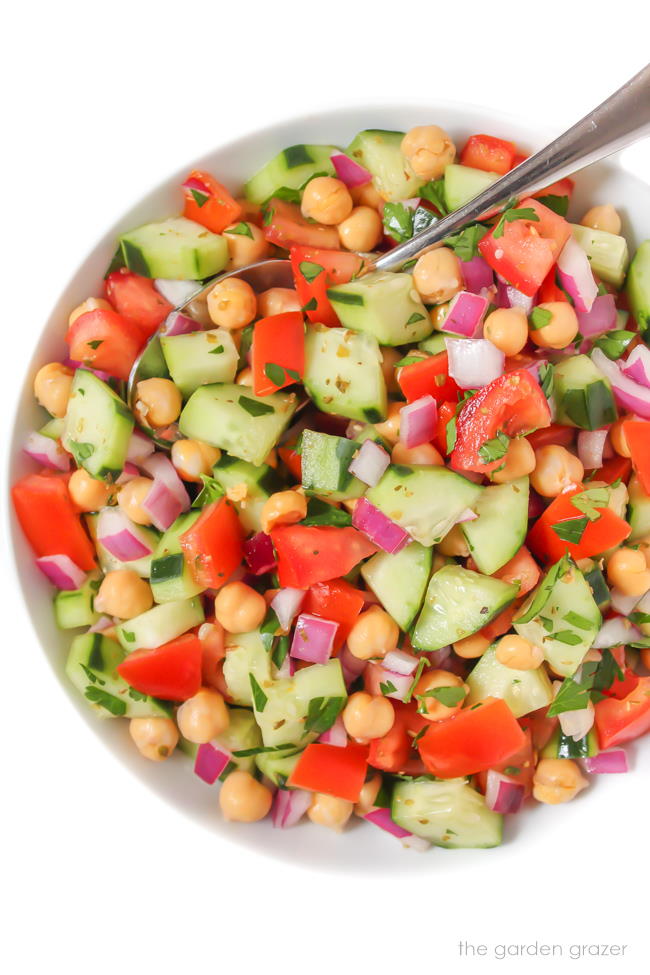 One of my most-made salads! Super crisp and refreshing... with a garbanzo bean boost.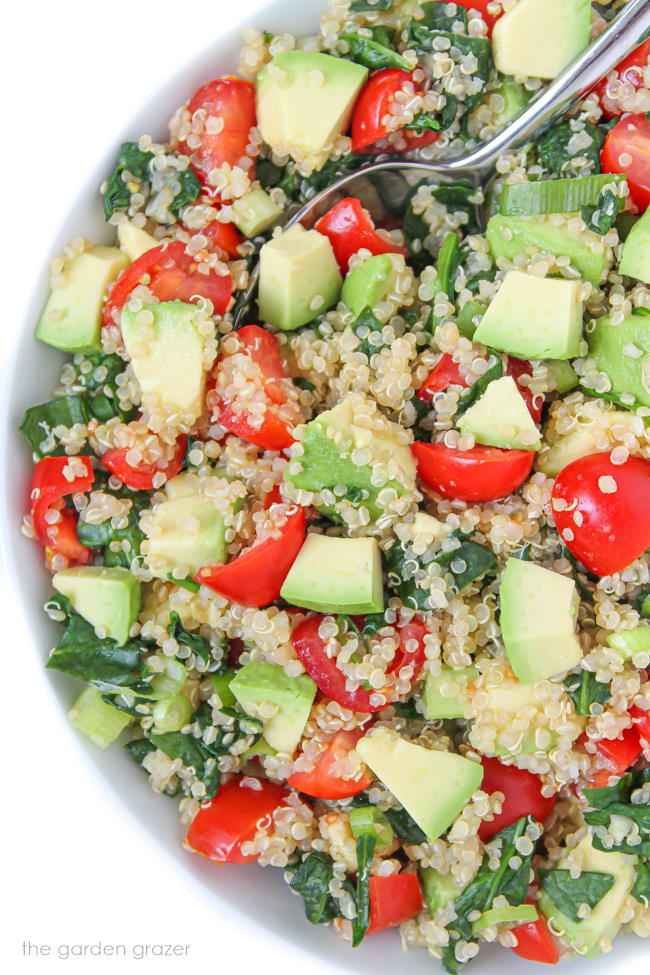 Only 25 minutes to make, and full of healthy, energizing plant-based goodness!

"I saw this on Pinterest and I was so excited that I had all the ingredients on hand that I made it right away for lunch. It was soooo good! Thanks for the awesome recipe. I'll be making this over and over again." -Eleni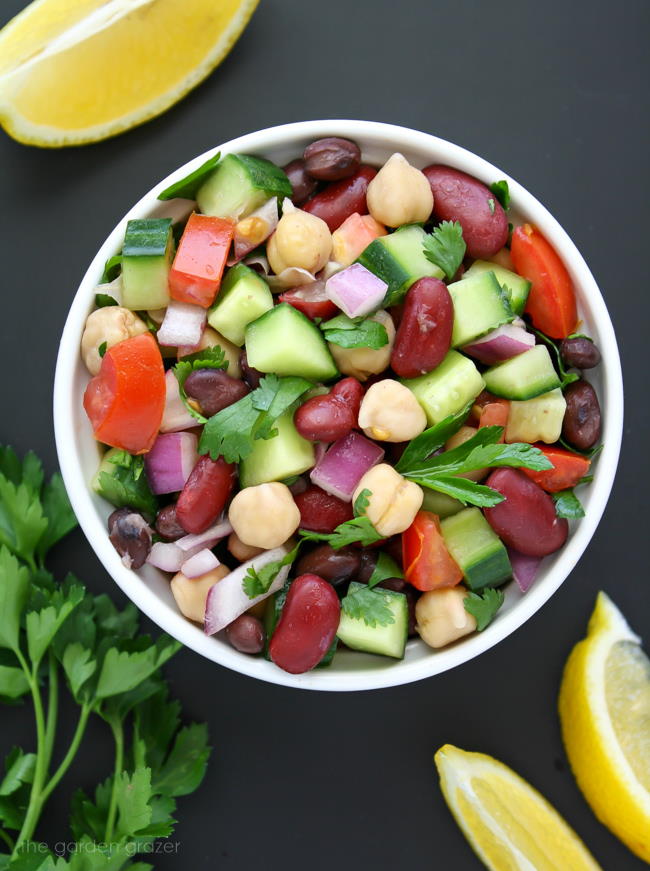 Super flavorful three bean salad with fresh herbs and a lemony dressing! Great for picnics and take-along lunches.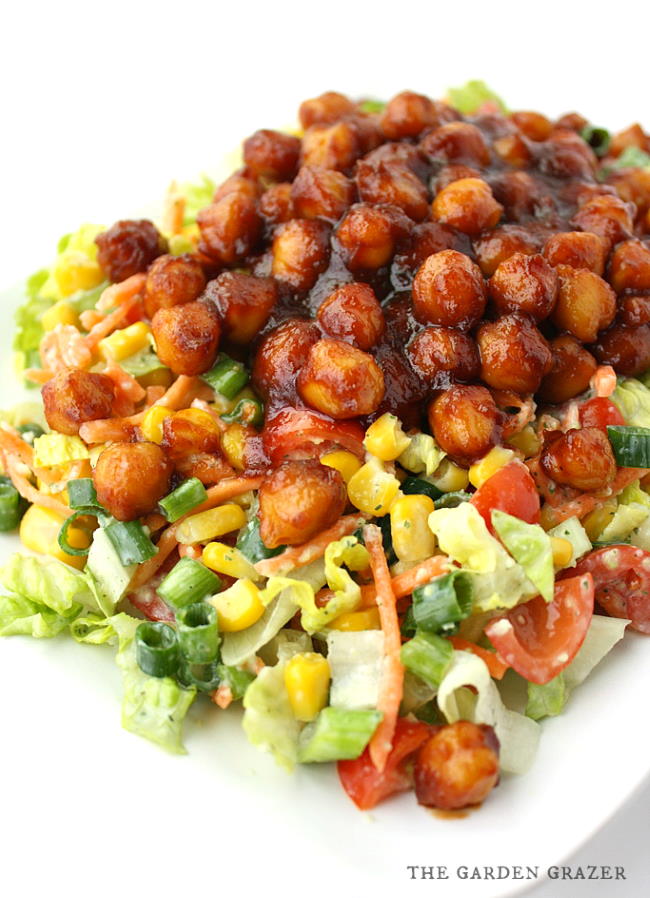 A vegan version of the BBQ Ranch Chicken Salad - made healthier and just as delicious!

"I made this for dinner the other night and my husband and I gobbled it up. Another great recipe! Thank you! Your recipes have consistently been some of our favorite vegetarian/vegan meals." -Mandy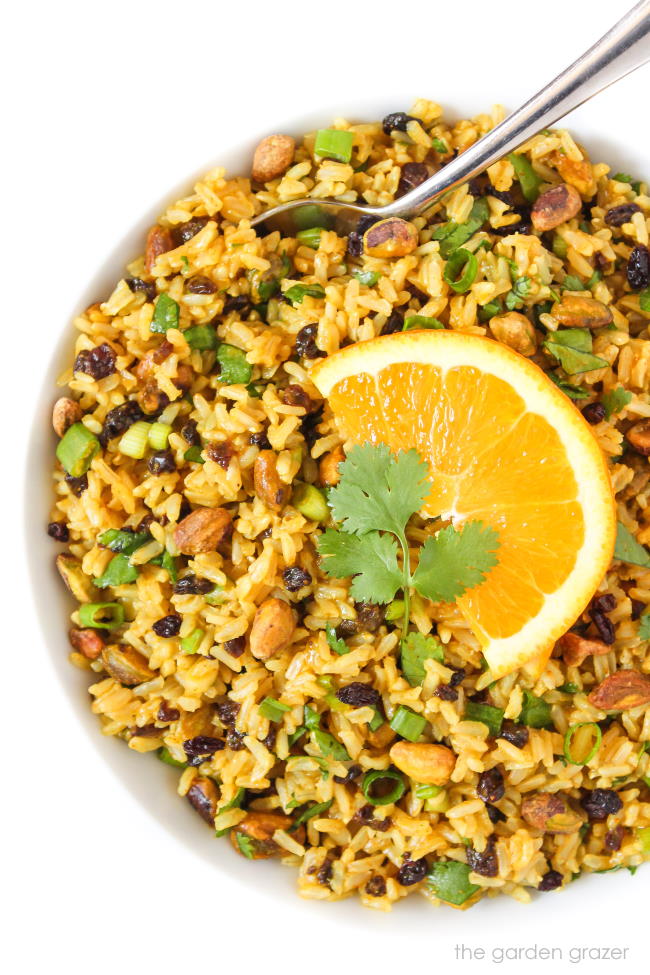 Rice and pistachio salad with a flavorful, sweet curry-orange dressing.

"Really tasty and super simple! I had everything on hand, but modified a bit by adding some chopped mint, cooking the rice in veggie broth and adding a tablespoon of olive oil to the dressing. Served with chutney. Thanks for the plant-based inspiration." -Josie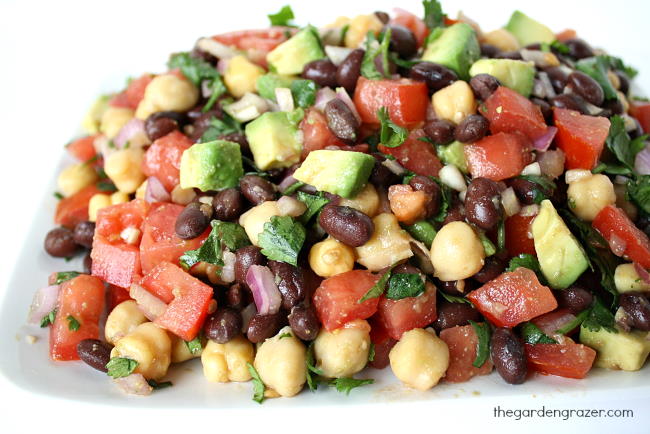 Two bean salad with a southwestern-style flavor punch of garlic, cumin, and lime.

"Thanks so much! Tried it for a large group and it was a hit! Will be my go to salad now!" -Ken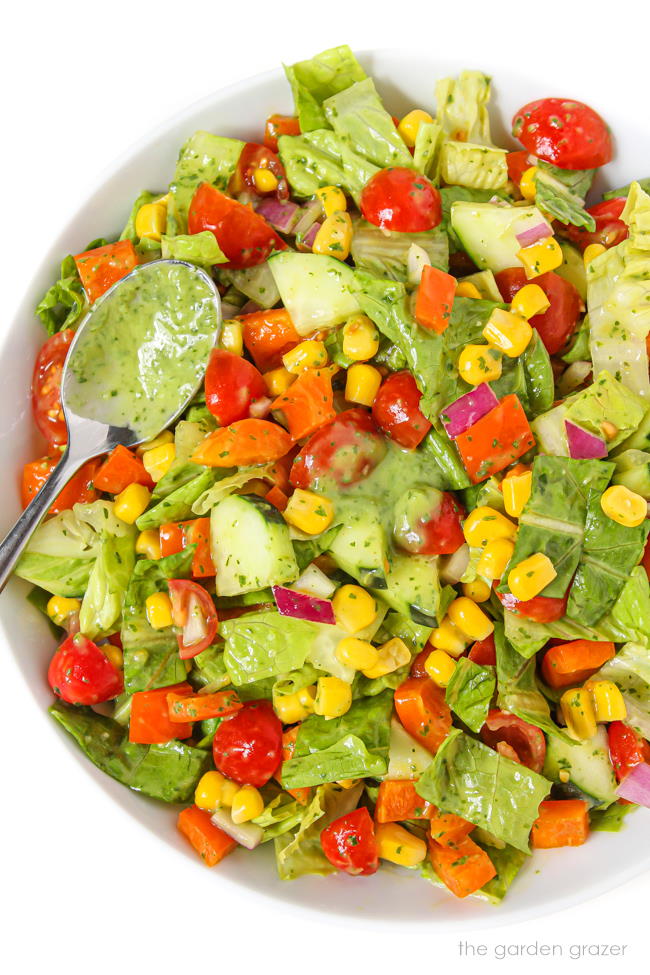 Pure summer goodness! Garden-fresh salad tossed in a deliciously creamy herb dressing. (Plus super easy to customize with your own favorite vegetable combos.)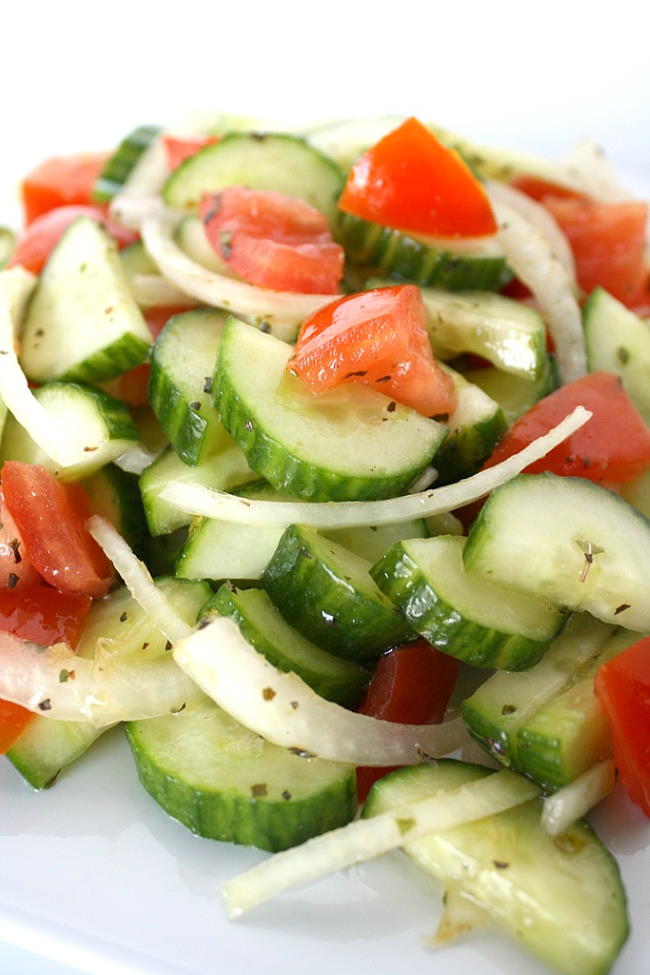 Deliciously refreshing cucumber tomato salad with a tangy vinegar dressing. Great for garden-fresh produce!

"I made this yesterday for lunch but with cherry tomatoes! This is my absolute favorite salad and I too eat it all year round!" -Courtney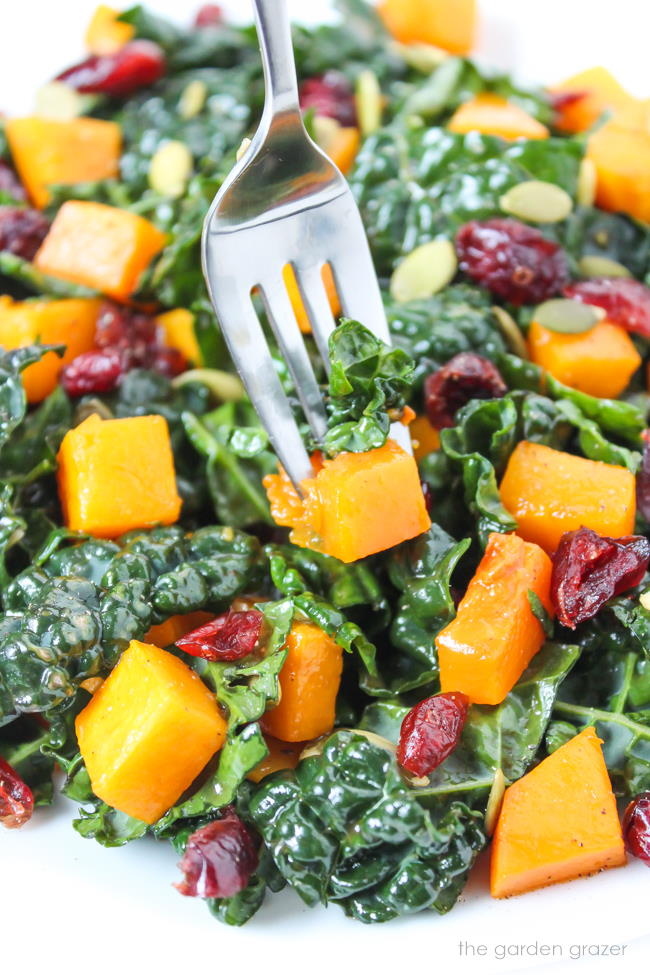 For autumn, winter, and holidays! A hearty kale salad with roasted butternut squash and the most delicious rosemary-infused maple balsamic dressing.

"Just made this salad for lunch and holy amazing!!!! The dressing has such great flavor. New favorite fall salad." -Julie
Craving more vegan salad recipes?
Browse the full "Salad Recipe Archives" for more inspiration!

Come join The Garden Grazer on Instagram and then share a photo if you make any of these! I love seeing your beautiful recreations.